Hello BYCers:
Last week we had something awful happen. After succesfully raising three lovely chickens, we forgot to lock the coop ONE night, and some racoons got their way with our two Javas. It broke many hearts in this household. Only our little Sicilian buttercup survived, probably because she's pretty much a wild bird who flies like an eagle, and sprints like a road runner.
So as we gathered the feathers and buried the remains of our two hens, we sat there looking at the lonely and distessed survivor wondering what to do next...
The next day, a good friend of ours that was raising three chickens called us to see if we wanted his flock because he is moving, so we said yes.
Well, the new girls are here and they are awesome. They have already given us some eggs and seem to be enjoying their new (and much nicer) backyard, and our wild survivor seems much happier with her new friends.
Anyway, I'm trying to figure out what breeds this girls are so I'm posting some pics below. So far they've given us some large light brown eggs, and some light blue/green smaller eggs, but I'm not sure who layed what...
Here's the pics:
The white one. She seems to be the brains of the flock.
The speckled one is the wilder one of the new girls. She's got feathery cheeks.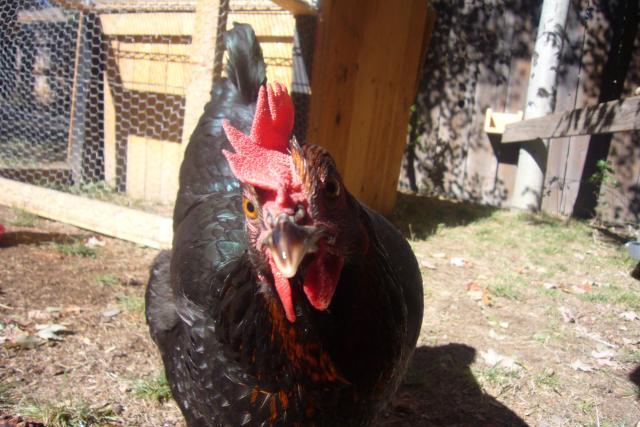 The black one acts like the boss but not the smartest. Lovely brown speckles on her chest, and beautiful dark black/green feathers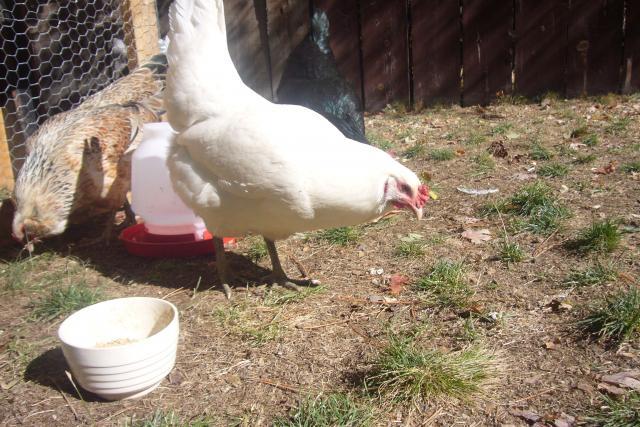 Thanks for any help!
Bryan.