My kindergarten class hatches eggs every spring. I had two little ones that were not doing well, so I brought them home and hand feed them, but was expecting the worst. I have never had chickens past a week after they hatch, when they go back to the farm. I am thrilled that they are doing beautifully.
They are about 4 weeks old. My little Lucky Joy(Black & White Chick) hatched from a brown egg. Alphie(Brown Chick) hatched over night with 8 other chicks...so I have no idea what color egg she/he hatched out of. We had a combination of dark brown, light brown, and greenish eggs in the incubator. Any idea what breeds I have and can you tell what their genders are?
Thank you for sharing your expertise!
Lucky Joy Photo 1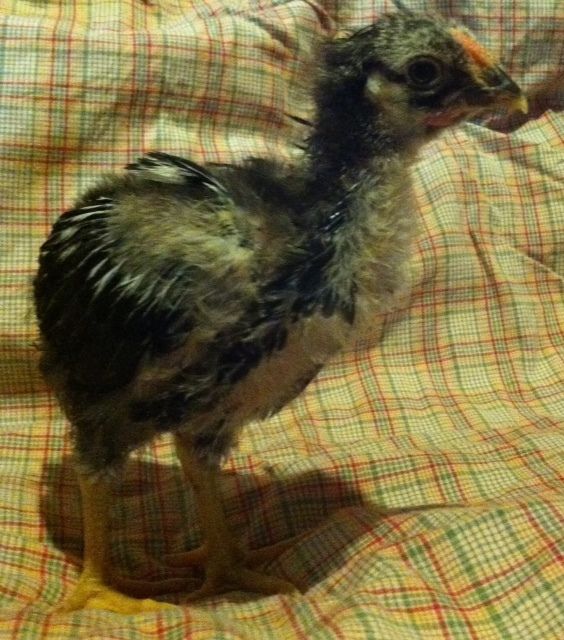 Lucky Joy photo 2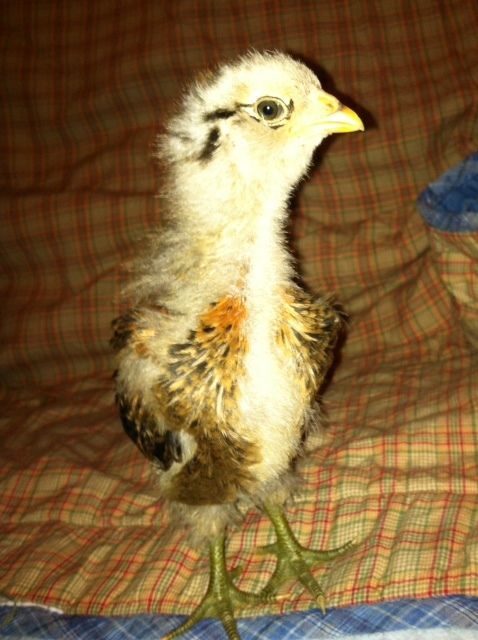 Alphie Photo 1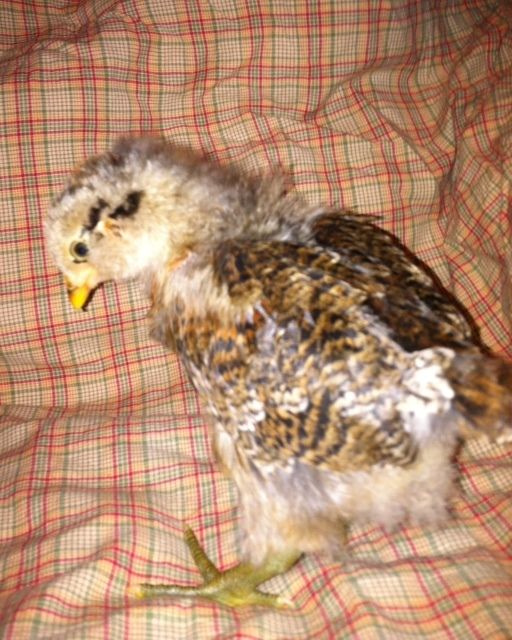 Alphie Photo 2