Hi I have a new baby leghorn from my pullets I raised

I heard you can tell age when they are newborns by their feathers- I couldn't get a real good picture, but to me by the feathers it has two distint rows, one longer than the other, and not tapered like I see the males pictures I see online here, but more rounded at the ends like the female and are definitely two lenghths. I am so excite- I would love to start guessing right!! I got 25 americana pullet chicks from
TSC
in the spring, and I didn't check, but of the 25 "Pullets" I ended up with 24 surviving and 8 pullets, and 16 roos, so rather than deal with the large scale of roosters I would rather give them away if I can start to tell better!!

Feather Sexing site
http://www.hyline.com/redbook/Breeders/Gender_ID.html

My
fist baby from my April Pullets!!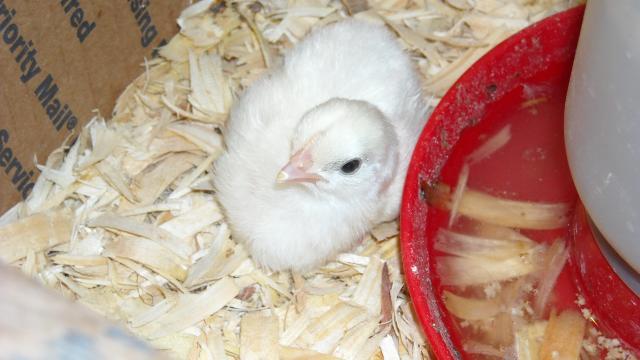 Her ? wings ?