Completely Indecisive
13 Years
Oct 15, 2007
5,672
137
386
My Coop
I hatched this guys 5/4, so their almost 6 weeks. I'm trying to figure out what sex they are and who their parents are. I have a EE roo, a BR roo and in hens I have 2BR, 2 BA, 3 EE, 5 CM, 2 RIR, and 2 WL.
I'm 99% sure she/he has a White-Leghorn mother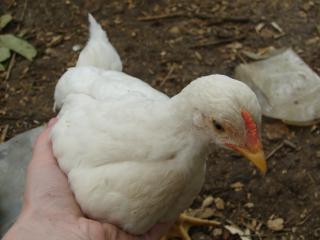 Another with a WL mother

sorry it's a bad shot)
Here is another one WL mom:
BR dad or he is a he and mom gave him a barring gene
Still uploading pictures...
Last edited: