So I went to the feed store five weeks ago and this is what I picked up, the fluffy version of these cuties, and the sweetheart-I call her that because of the HUGE smile ear to ear she gave me as she said this...says I am 99.99999% SURE these are ALL FEMALE... oh no ma'am, we dont have roosters here!. Okay with that, I picked up my "girls" and ventured home to raise my first flock....well, imagine my surprise when I see this....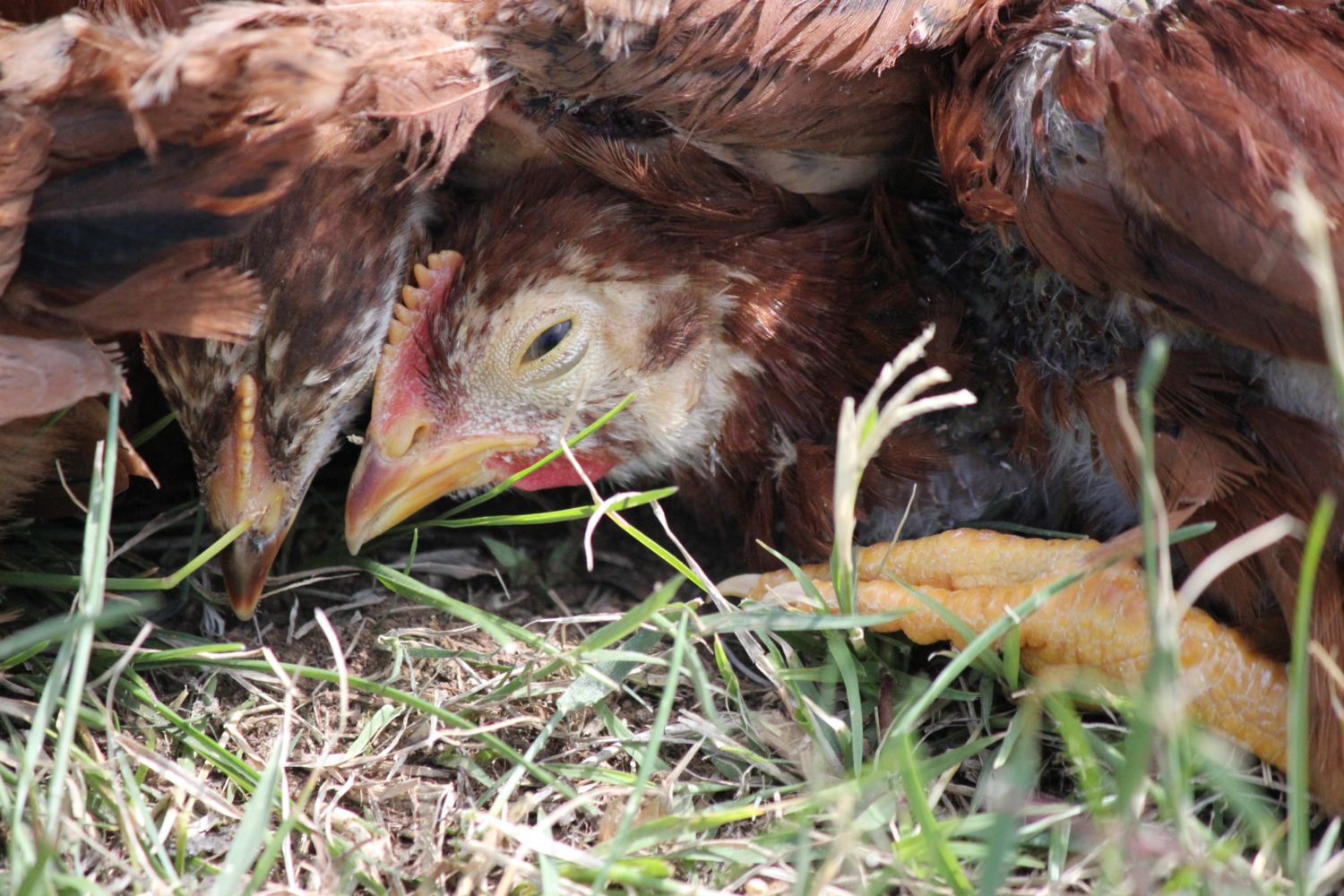 See that big dark pink blob under the beak...yeah well, the REST of them do NOT have that...so is this a female growing up faster than the rest or is this a rooster in the making...these are RIR 's...Of course now I am excited as a new mommy getting twins...I am one of those too as I have a set of those...but any way, this-raising chickens-is my new love as I now have twin teenage boys...I dont know if I like them as much as I used to anymore...so I will focus on the birdies...

...
Okay but so look at the other chicks in the flock...no red junk under the chin...are we gender confused or WHAT??? This is something to definitely watch over a cup of coffee...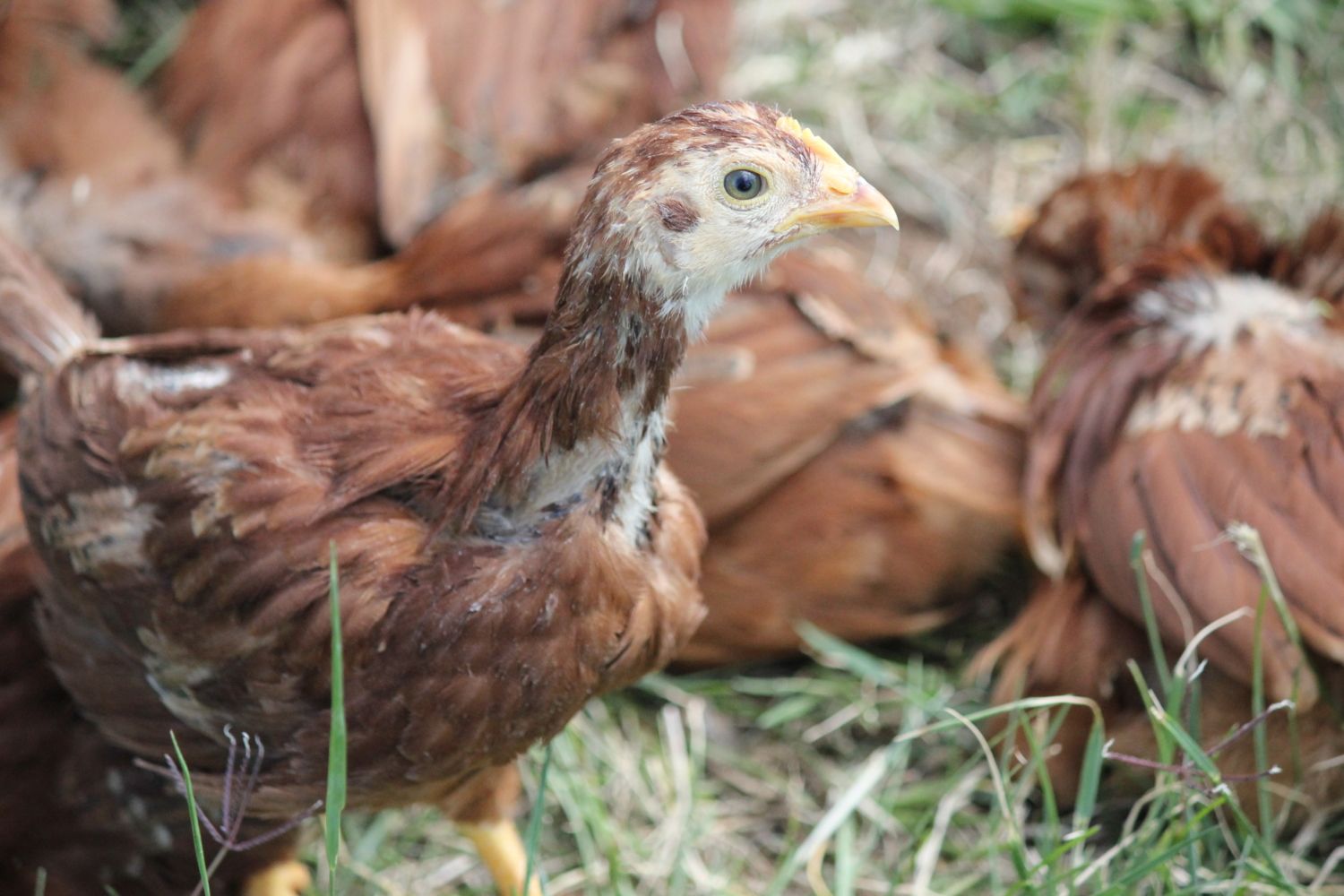 Okay so this is what the other girls look like, the "dude" or whatever we are referring to him as, well actually, now that we talk about it, his given name is Sir White Chocolate...(Coco), because my seven year old bubba decided he had dark and white chocolate on him...I think I know what he wanted for dessert that night.
Obviously, all of you can see my dilema and confusion...so is this Gender Identification 101 in chick raising that every new flock "mommy" has to go through? For sure, this chick is scratchin her head....help please...
Now, for my other issue...well, you will all soon see that I have more issues than Time magazine....but that smiling chicklette at the feed store, while she smiled so BIG...assured me that I was purchasing RIR's and Barred Plymouth Rocks....ONLY...here we go again, that 99.99999% SURE...uh huh...sure...I will NEVER fall for that one AGAIN! Unless of course she was right and I am just not identifying these chicks right...so below in photo 1 is what came home...what IS that!!! Obviously a chicken, (That is what the Man said when I brought this GARGANTUAN concern to his attention!) But is it a BPR??? The one is in the backdrop hiding from the camera like she is a rockstar is, yay me, I got one right...but the one eating????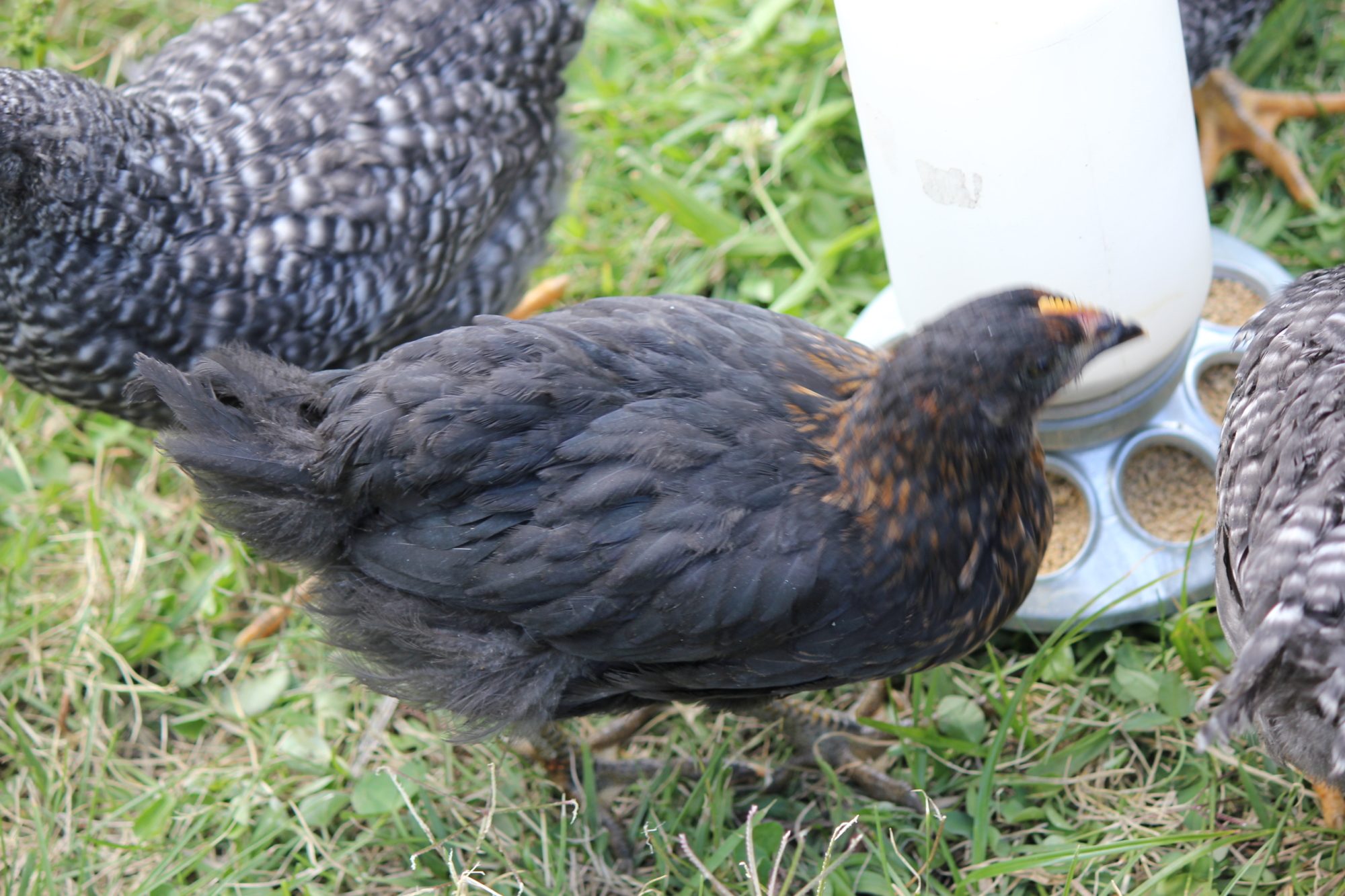 Here is another...see my confusion???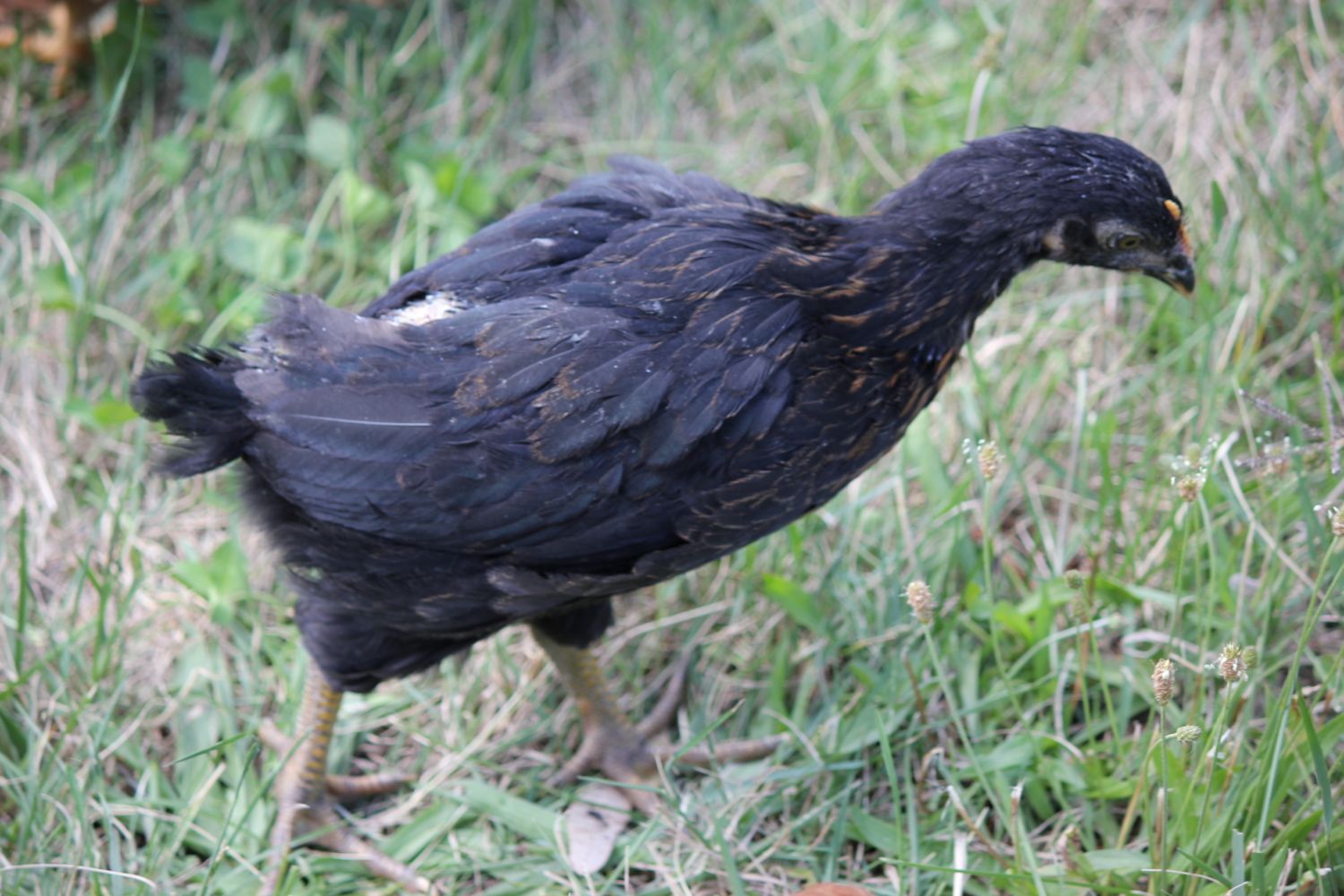 Not that it really matters, but in the end, I want to do this RIGHT, and know my birds. With six kids asking TONS, and I mean, an endless stream of TONS of questions, well actually the same question repeated six times over generally in a different fashion...I would like to be able to SHUT THEM UP and answer them!

.... yes I love my children...really, I do...I also find tons of humor in them...it is the best !
Okay, so answer away, and let me know what the heck I have here.....for now I am off to the hardware store to pick up coop supplies and out to the coop to fix it up....yay me!
Happy weekend all! Sam