Apr 17, 2020
969
2,202
246
I didn't get my brahma chick, so I've started dreaming wheaten amerucana, or better yet... blue wheaten... but I've never had a wheaten bird, so I don't know if I'm fooling myself with the comparison I've done through google pics, honestly, so I'm looking for a bit of help from you experts!
Father was a lavender (or was is blue... same thing? I'm not sure anymore! I should have waited to ask until after I had slept a bit.. Anywaaaay... I'm not sure about he colour of the mothers... so just judging by the down colour, and the feathers coming in... is it at all a possibility that I may have gotten lucky with a wheaten? Or have I absolutely struck out?
A lot of the google pics has the wheaten with lighter legs that seem to grey out with age, is that really how it works or are they supposed to have slate legs from birth, period?
Blonde #1 - week 1
Blonde #1 with Blonde #2 in the back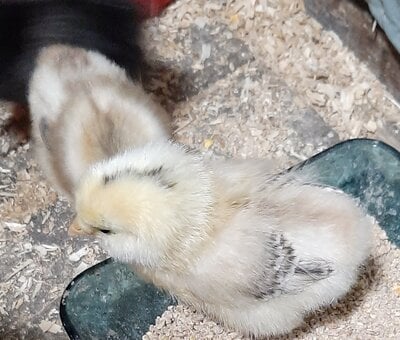 Blonde #2 (who's head stripe isnt as visible)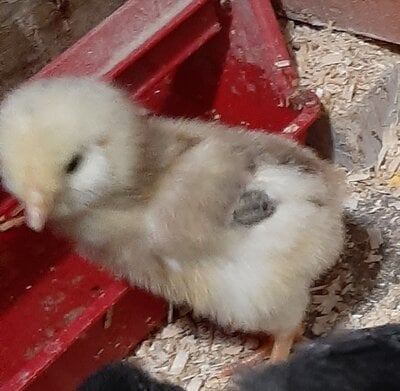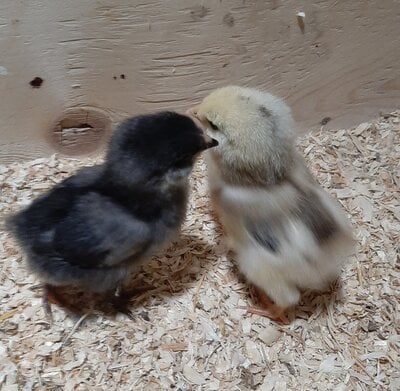 Babies at a day old
Thank you for helping little ol me figure it out! (Or for smartening me up and telling me to just frikkin wait! That's okay too!)
Last edited: