Hi all!
Does anyone have any great information and/or diagrams on how to put wheels on an A-frame ark? My husband and my dad built some GORGEOUS arks, which we first intended to move with two people (one on each end) but now we need to be able to do it with one, so we need to put on wheels.
I'm wondering if anyone has done this successfully OR just has any great ideas about how to do it. I've looked at a lot of pictures of wheels on chicken tractors, but am needing some particular specifications:
-The wheels need to be up, out of the way, when the chickens are ranging downstairs, so the wheels need to swing or pivot or slide . . .
-The wheels need to go on an A-frame design, so that makes things a bit more tricky . . .
Any suggestions? Links? Pix?
Here's our ark (with the side off):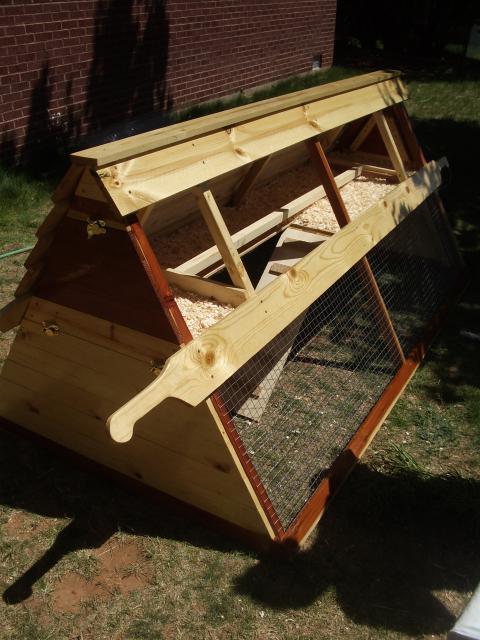 Last edited: