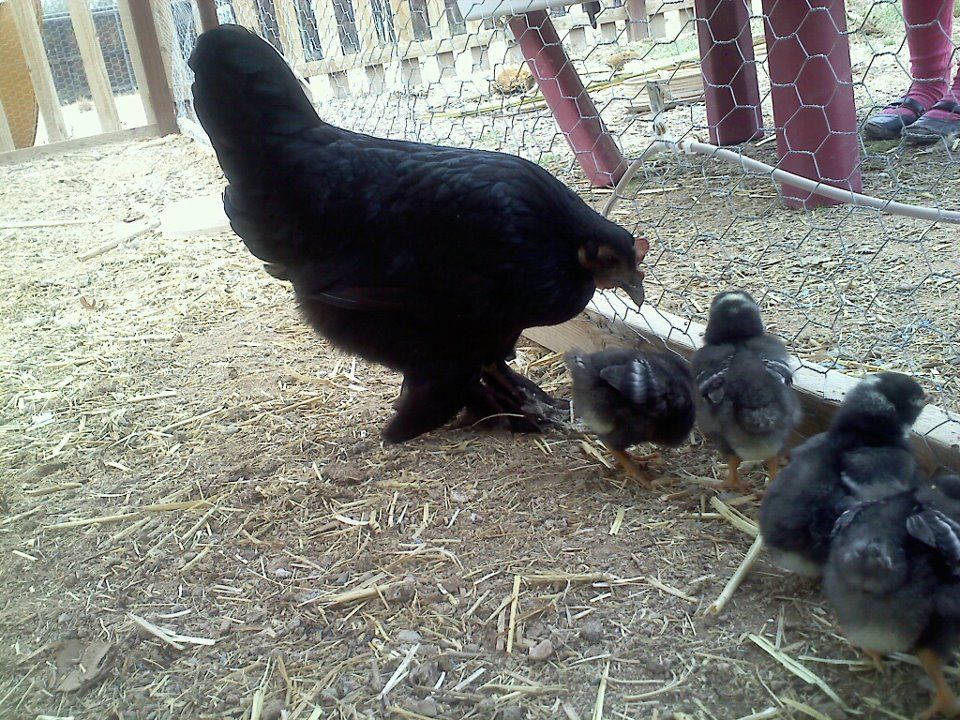 So nine weeks ago my bantam cochin hatched out 6 eggs that I gave her when she went broody and wouldn't quit. It was our first attempt at such an endeavor so we gave her the only fertile eggs we found at the time which happened to be 5 BR and 1 RIR. Important to note...they were not bantam chicken eggs

Also important to note I did not really put much thought into what I was doing--just wanted to make chicken happy

Picture above is them about a week after hatch.
This is what happens when they are nine weeks old

very funny to see momma still in control even though they are all bigger than she is. She had to enlist thae aid of her hatchmate (also a bantam) when they got to big for her to keep under her wings. Both of them have done a great job.