Feathers On The Ground
10 Years
This auction is for 8 (+ any extras laid on the day of shipping) White Runner Duck eggs
Due to postal practices I cannot guarantee fertility or hatch rate. I can assure you that fertility in the eggs I have set has been fantastic. I can also assure the eggs are fresh, no older than 3-4 days old and well wrapped and packed at the time of shipping. Eggs will be wrapped individually in bubble wrap, and then three or four are wrapped again in bubble wrap together, and packed in a large box and mailed priority. Look here for the way I wrap and pack ~
https://www.backyardchickens.com/web/viewblog.php?id=38307-wrapping-and-packing-eggs-for
Eggs will be shipped Monday. I usually get three eggs a day. Eggs will be collected starting today. I already have 3 runner eggs and 1 call duck egg.
My flock consists of 3 females and 2 males. Fertility has been VERY good. 12 out of 13 eggs set two weeks ago are developing beautifully.
My runners were purchased directly from Holderreads Waterfowl Farm in Oregon last spring from their top show quality stock. We received them on May 17th when they were one day old. They have been incredibly healthy, friendly and lay proficiently.
Payment is due at the end of auction via PayPal. Eggs will be shipped the following business day.
PayPal address
[email protected]
For more pictures of my ducks please look at my BYC Page.
******BONUS******
I will also include any eggs laid by my pet quality call duck trio during this time. HOWEVER fertility with these has not been very good so far. Out of 5 set a week ago none of them developed. I have seen signs of fertility in eggs I have cracked open though. So, if you would like to try, I will send whatever they lay, if they lay any.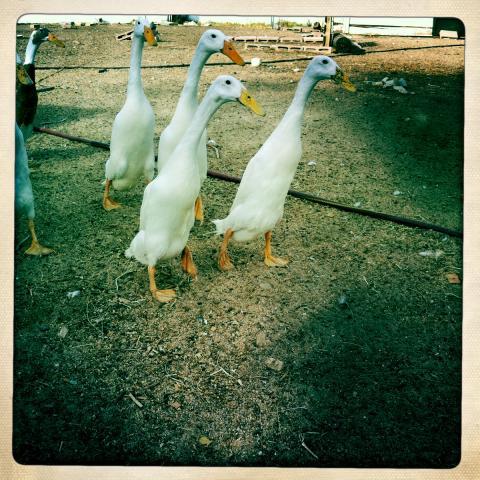 One of the ducks hatched from my flock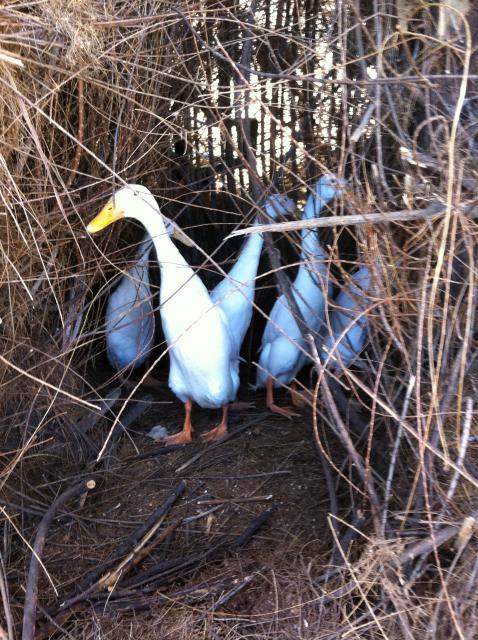 Grey Call Ducks
Last edited: