So, one of my recently transplanted birds just laid an egg! It's a light pinkish brown. I'm having a hard time telling from pictures whether it is likely to be from my Dominique, by Buff Orpington or one of my Rhode Island Reds. I own all three. I suspect it was the buff, since she spends the most time hanging around the nest box, but is there any way to distinguish between the three? It's a powdery pinkish buff egg. When I get it wet, it looks more brown, but it dries back to that same matte powdery pinkish tinge.
Here is a picture. The mystery egg is in the middle. The white egg is from the store, and the darker egg is from one of my Marans. I know that the Marans should be laying much darker eggs - I'm unlikely to buy from that breeder again...
Here is a comparison to a store-bought egg. You can see a little wet patch where the orangish brown color shows through.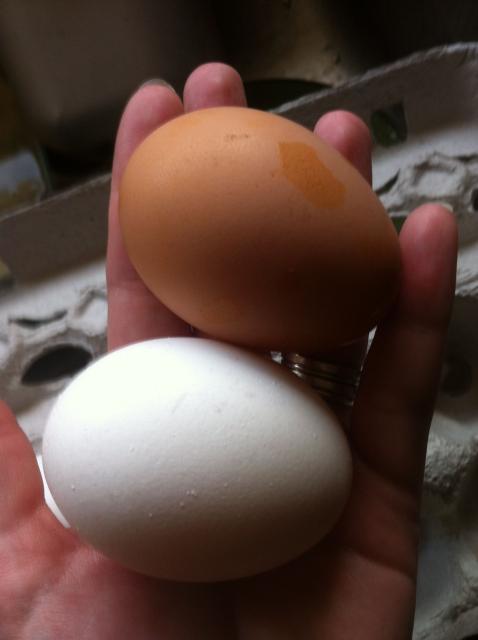 Any help is appreciated!