I had wanted chickens for years before we actually had the space and permission to have them. For me it was so many reasons. For my husband, it was and is so he can use truly fresh eggs to make the "real" tiramisù (and other similar recipes).
Because it doesn't require cooking the eggs, we don't feel comfortable using eggs that have been washed and sat on a shelf for a month or more.
Our ingredients:
Eggs,
lady fingers,
mascarpone cheese,
sugar,
espresso coffee, and
a little chocolate powder to dust the egg layers
My husband adds a few spoons of a sweet rum to the coffee, but I don't.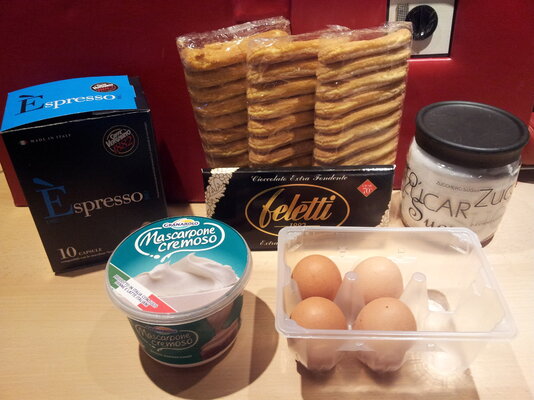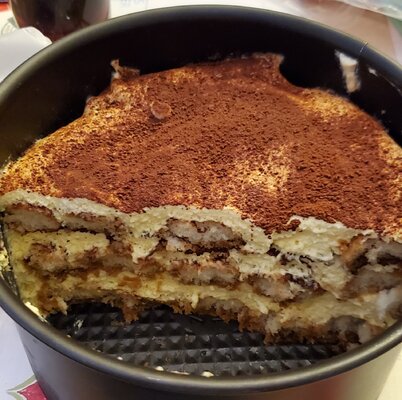 Today while cleaning the coop, I will suggest we make one (as I do every coop cleaning day) and the grumbles turn to celebration.

What is your favorite thing to make with fresh eggs?