we went out to let our horde of ducklings out this morning... and we were shocked to see that overnite:
1. they feathered! wowza - tons of white came out over nite
2. some of them are REALLY big comparatively
they are a little over a month old - at this age will the males be outpacing the females? is this how i can tell the males from females without vent sexing them (which i dont know how, nor will i try!).
thanks!
-------------------------------------
here's the insane duck posse and their momma... she's quite a gal!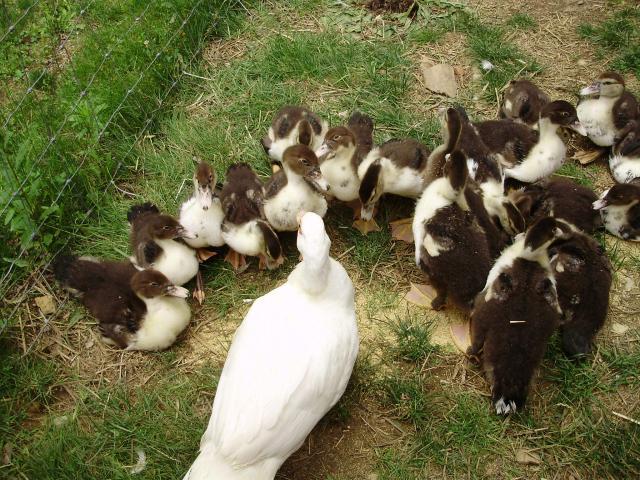 Last edited: