Please excuse the terrible MS Paint job.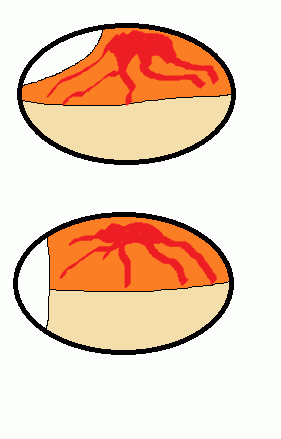 The top egg is what my shipped eggs looked like at 6 days along. I have one of my own eggs in the bator as a control, and at day 6 the air cell looked like the bottom egg.
How worried should I be about hatching problems? Also, do my aircells seem larger then they should be? Humidity is at 40%.
Last edited: