Finally! after 8 long weeks (only 8?) 1 back injury, and how many rainy weekends ?, the coop is done and the girls have moved in! We still have a few minor finishing touches to complete, but by and large it is chicken ready. We moved them in late Saturday afternoon. This morning about 6:30 we opened the pop door. After about 30 minutes of wide-eyed peeking, they came down the ramp and into the run. My big girls, made me so proud. The EE was the last to come out. After 10 minutes of wailing about being left all alone, she took the plunge and rocketed out of the coop like the devil was after her.
They all seem happy with their new digs. They even managed to find their way back inside when the sun got too hot. We put some shade cloth over the pen, which will give them more early day shade until the sun moves back behind the trees. I don't know why the red is not showing up in this pic but the pen side is completed including paint. just have to finish the front. (Can you tell how tall I am??)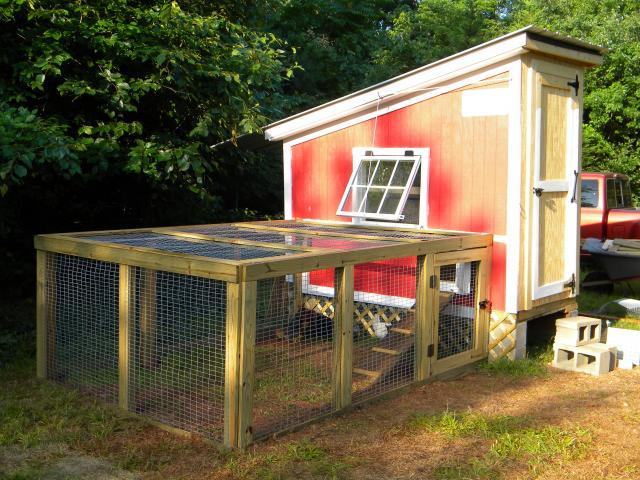 Now I know how everybody else felt when they celebrated the completion of their coops. Oh what a feeling!