DownSouth D'Uccles & Silkies
12 Years
Jul 5, 2007
12,146
45
311
I actually have 4 of these cuties looking for a good home (each on a different listing). All have excellent SQ features coming in but I don't have room for everyone. Two of them are around 9 weeks old, and 2 are around 5 weeks old. The 9-week olds are in the photographs posted here.
I hatched these all from SQ parents that have won shows in 3 different states within the past year. Some of the parents will be shown in the Crossroads Poultry Show.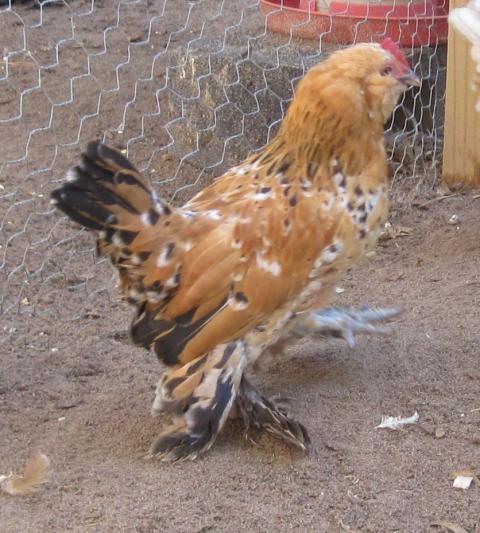 They wouldn't hold still so that I could get a better pic. Also, it rained all night so the pen is muddy and their foot feathers aren't looking as nice as usual....
The GN girl in this pic is listed in a different auction. But this photo best showed the MF's feet.
You must be able to pick up these birds at the Crossroads show. I will be there 10/27-29.
Paypal due immediately after you commit to buy. If the payment isn't received by 10/26 then the birds won't get loaded onto the van.