ChicKat's Notes on the Chicken Adventure started in 2011
---
Now located in the Piney Woods - not too far from Louisiana.  My chickens need to watch out for aligators in the bodies of water...(they aren't allowed to free-range any more without my direct supervision and they are all mad at me.)  The Isbars began laying during my move, 4-Cream Legbars hatched - more eggs in the incubator as of April 2014 and the rest of the crew seems to be adjusting to their new home.  Here is the latest setup:
The above chick has the whitest face and under-belly of any Cream Legbar chick I have hatched.  She was there Easter 2014 just as I got back from picking up my sister at the Houston Airport.  She has very dark tufts that are on each side of her comb...the Groucho Marx look.  
Two cattle panels, 2x4's covered entirely in Hardware Cloth, shaded by an 8x10' (or so) tarp.  Inside a Snap Lock small sized coop.  Just snatched the legs that were built to raise the SNAP LOCK to the Hill Country - and hooray for Snap Lock, the same plans/pattern for legs works for the small and the large coop.  
In the future Chain Link (look on Craigs List for a deal-- pick up old dog kennel from someone moving away for $50.)  IT needs cladding in Hardware Cloth, roofing - it will be chain link over part, cattle panel over the rest, hardware cloth over the cattle panels and tarps (Like the above) over that.  Inside the chain link the large sized SNAP LOCK coop.
Here is the 'work-in-progress' ------------------------------------------------------->
My plans to breed happy healthy Cream Legbars.    In the past I have lost CLs to raccoon attacks.  
My approach is to stay very small and always know the exact parentage both
rooster and hen of every chick that I hatch.  
RIP - (Amazing) Grace and one of her chicks.
---
check out my 'blog of sorts' jottings...(soon to be a second chapter jottings II - because I think jottings is getting too big and cumbersome to update.  
) It gives more frequent updates on the 'lives of the chickens'.
Some historic hooligans I have raised.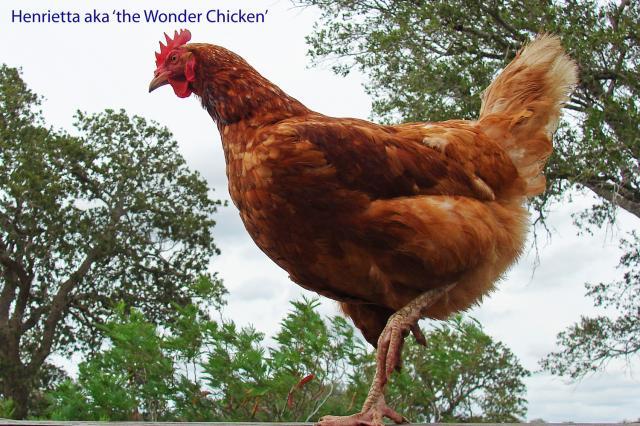 Picture of the late, great Henrietta-the-wonder-chicken.  I just cannot delete it, even though she has gone.  (trying to hold on, I guess)
 Henrietta produces over 106 eggs in a row, and more than 200 eggs from the time I got her until her untimely death.  She survived collapse from heat-prostration, taught us to love chickens, and never did anything that was mean or vicious.  RIP - Henrietta. 
---
DOGS & CHICKENS
 Yes, the video 'Instinct to in Sync'  about How to train your dogs not to kill chickens is VERY worthwhile.  Excellent in my book.  Here is a link:
http://canterlc.com/StopChickenKillerDogs/site/pages/home/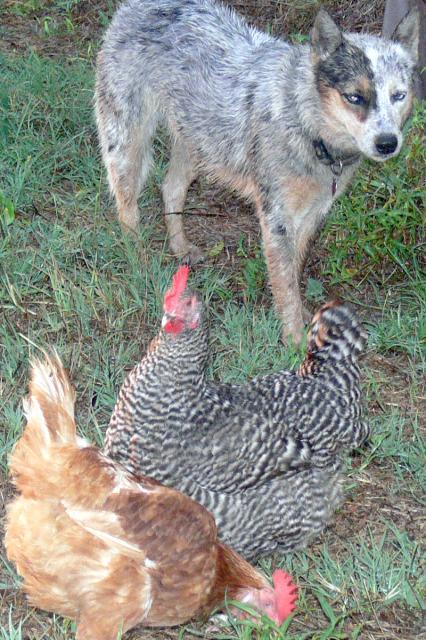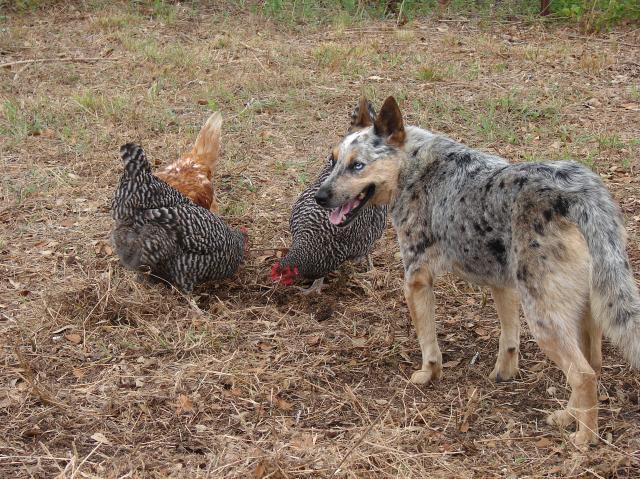 Dusting for Red Mites
 http://www.brooklynfeed.com/2011/05/dusting-your-chicken-for-mites/
On the first video in the series, I love how the chicken looks so relaxed as the man dusts for mites.  Although I have never done this, I hope if I do, I will have as calm and relaxed an experience for my hen. 
The third video in this series shows a white chicken with red mites crawling, but I am not sure it is actual mites....it may be computer animation to show the impression of mites.
---
   What's on my other pages
Marek's Disease Fact Site- Please contribute (it is open to all BYC members) - if you have useful Marek's information for the BYC community. 
http://www.backyardchickens.com/a/mareks-disease-fact-site
Charts-and-quotes HOW TO CONTACT "THE CHICKEN DR." if you need VET help.  also a chart of Egg Sizes named by ounce and grams and calories for the sizes.Also a chart and web link of ambient temperatures and the effect of HEAT on Chickens
http://www.backyardchickens.com/a/charts-and-quotes
"Eglu Go" Information - My set up---and a link to increasing run access for 'Eglu Go with attached run' is on the Eglu Go page.... I am soooo pleased with the result of reconfiguring the run!
http://www.backyardchickens.com/a/eglu-go-info
My Friends Very Cool Eglu Cube - some shots I took of my friend's new Eglu Cube with extnended run.  Safe, portable and orange!
http://www.backyardchickens.com/a/my-friends-very-cool-cube
What I've learned 
http://www.backyardchickens.com/a/chickats-what-i-have-learned-since-getting-chickens
Jottings  -  --- milestones and observations  http://www.backyardchickens.com/a/jottings
---
 the above as of  27 April 20143   Chickat
---
---