Welcome to my Backyard Chicken page and my coop on Lamoureux Landing (my mini farmstead of 6 acres). My name is Ken Lamoureux and I live in the outskirts of Bridgeport West Virginia. This is my first attempt at raising chickens and I wanted to make sure I did it right. I currently have 16 birds of different varieties. I have 3 Barred Rocks, 3 Rhode Island Reds, 3 Black Australorps, 3 Golden Lace Wyandottes, 1 Golden Comet, 1 Black Sex Link, 1 Araucana, and 1 Silver Lace Wyandotte.
 Check out my other internet pages:  My chicken videos on Youtube:  http://www.youtube.com/user/LamoureuxLanding
 Become a friend on Facebook, just post on your request, "BYC". Do a friend search for : Lamoureux Landing.    Get posts from Queenie- our SpokesHen.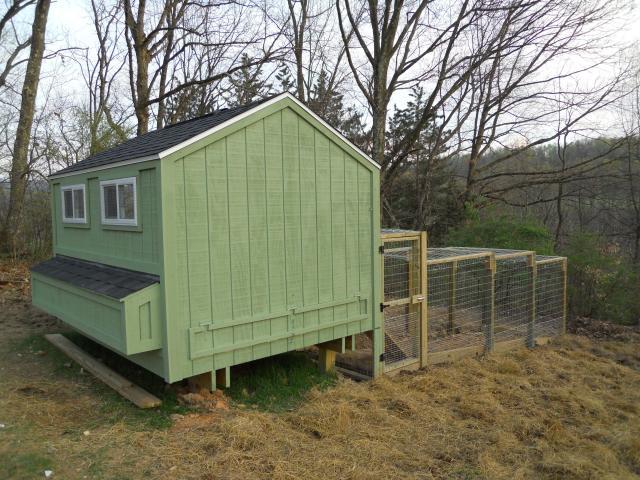 My Coop, built in the spring of 2010. Its an 8x10 with one of my runs built on the rear.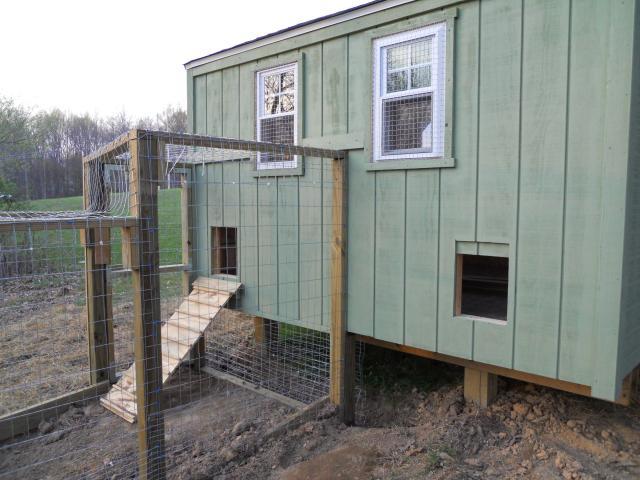 This is the rear of my coop. Currently I have 1/2 inch mesh and 1 inch wire on the right run opening. I hope to have some extra money to built my super run off of this side. The current run is 5x16 and the next one I would like to at least make a 20x20.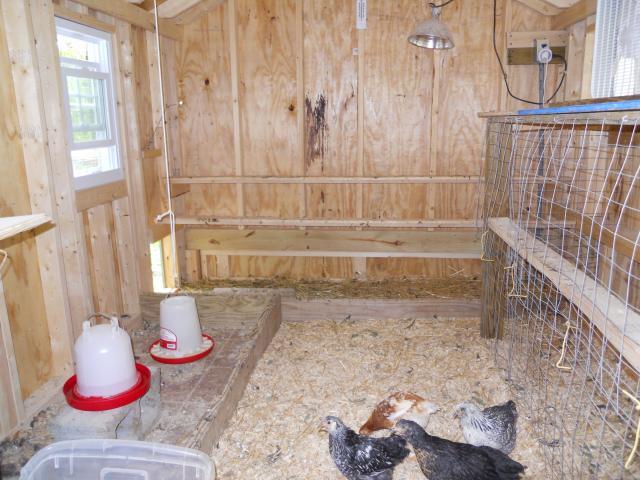 Here is a picture of the inside of my coop. The wire fencing on the right has been removed and is now open. I used this to help acclimate my four birds in the photo to my other girls.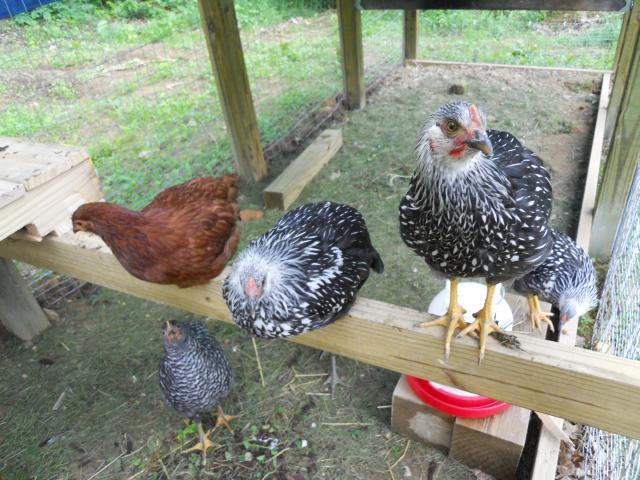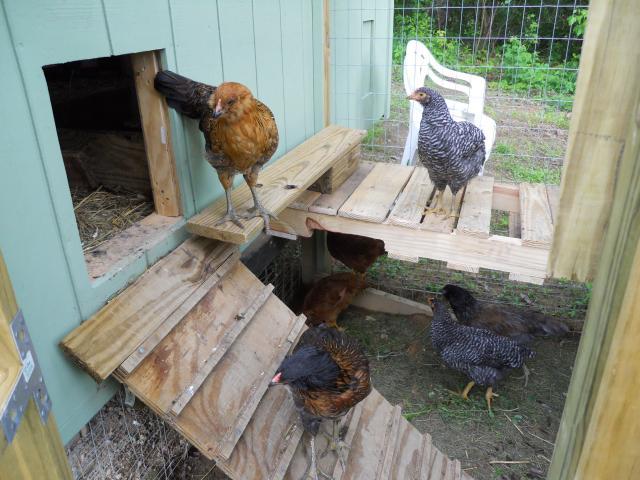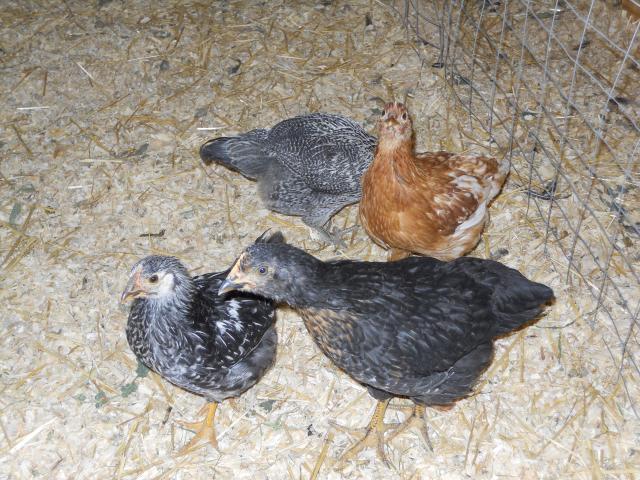 Photo is of my four new girls- Halley, Seussie, Oriole and Liberty.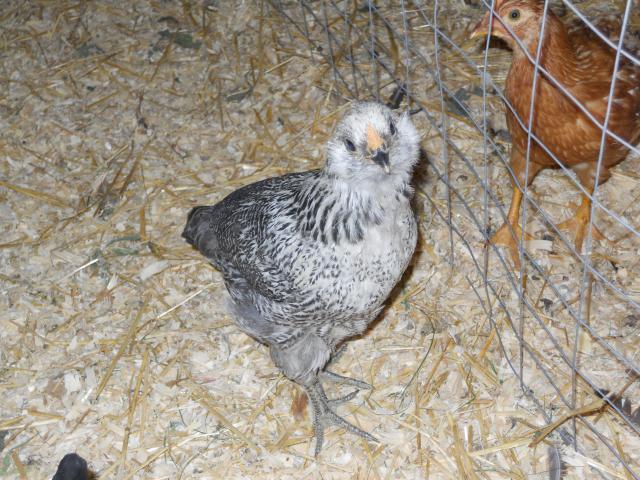 This photo is of my Araucana- Seussie. Being she's my only green egg layer, I felt I needed to name her after the writer of the greatest kids story ever , Dr. Seuss, of Green Eggs and Ham. The other bird is Halley- My Golden Comet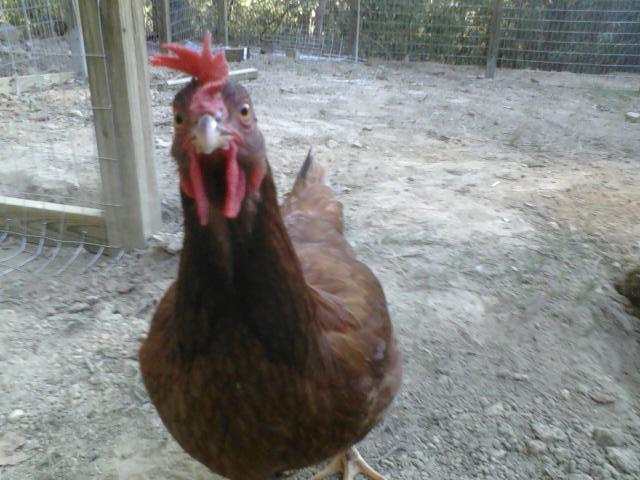 My Rhode Island Red- Hoppy. She injured her leg one day (currently healed) and just hopped around the yard.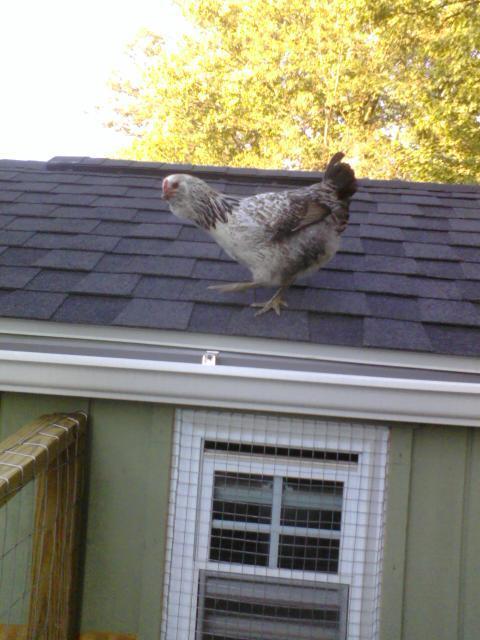 Seussie on the roof of the coop.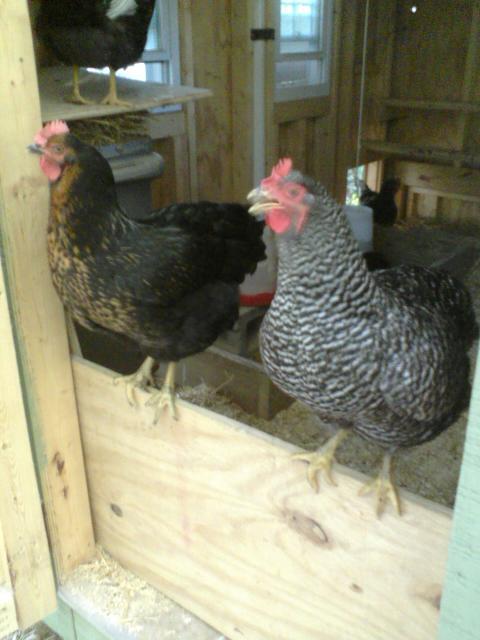 Oriole (my black sex link) and one of the Barred Rocks roosting by the door.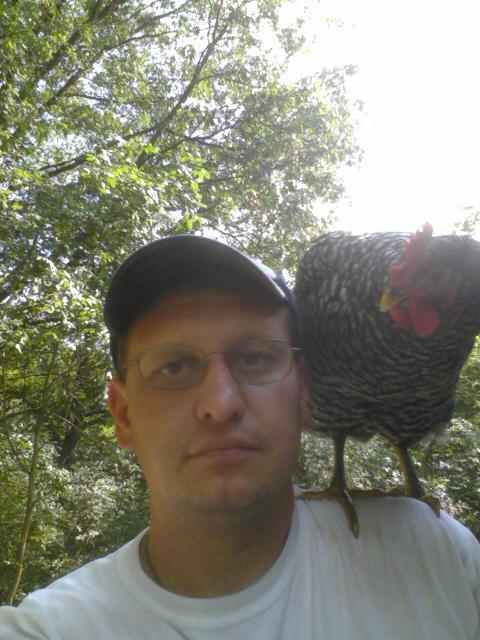 My Redneck Parrot- Rosie and I
More to come later from Lamoureux Landing!!! See my second page- construction of the SuperRun, inside the coop and my designs to access the coop run and entrydoor safety.