Nargis Koftas
Mmmmm one of our favourite indian recipes: Nargis Koftas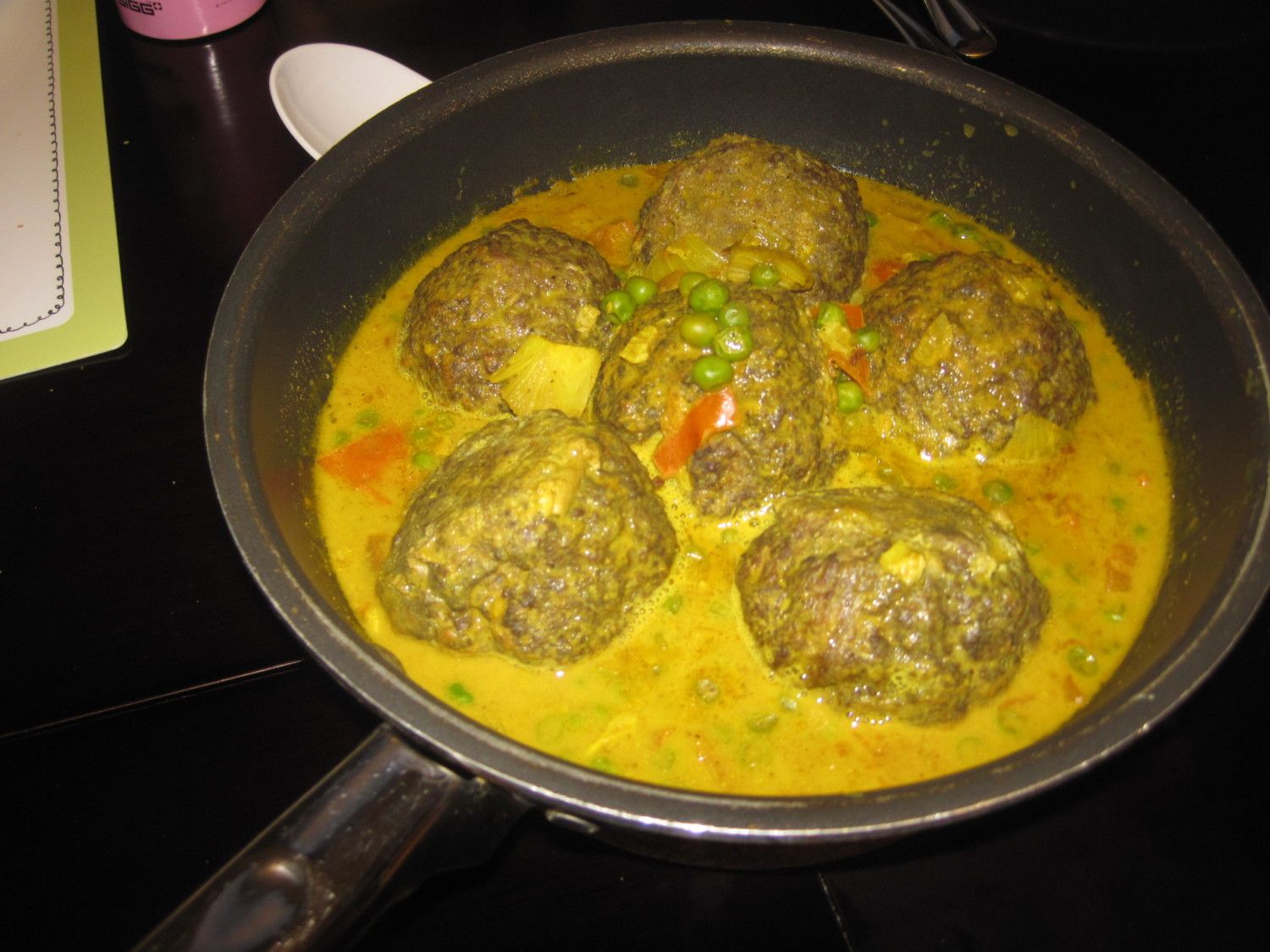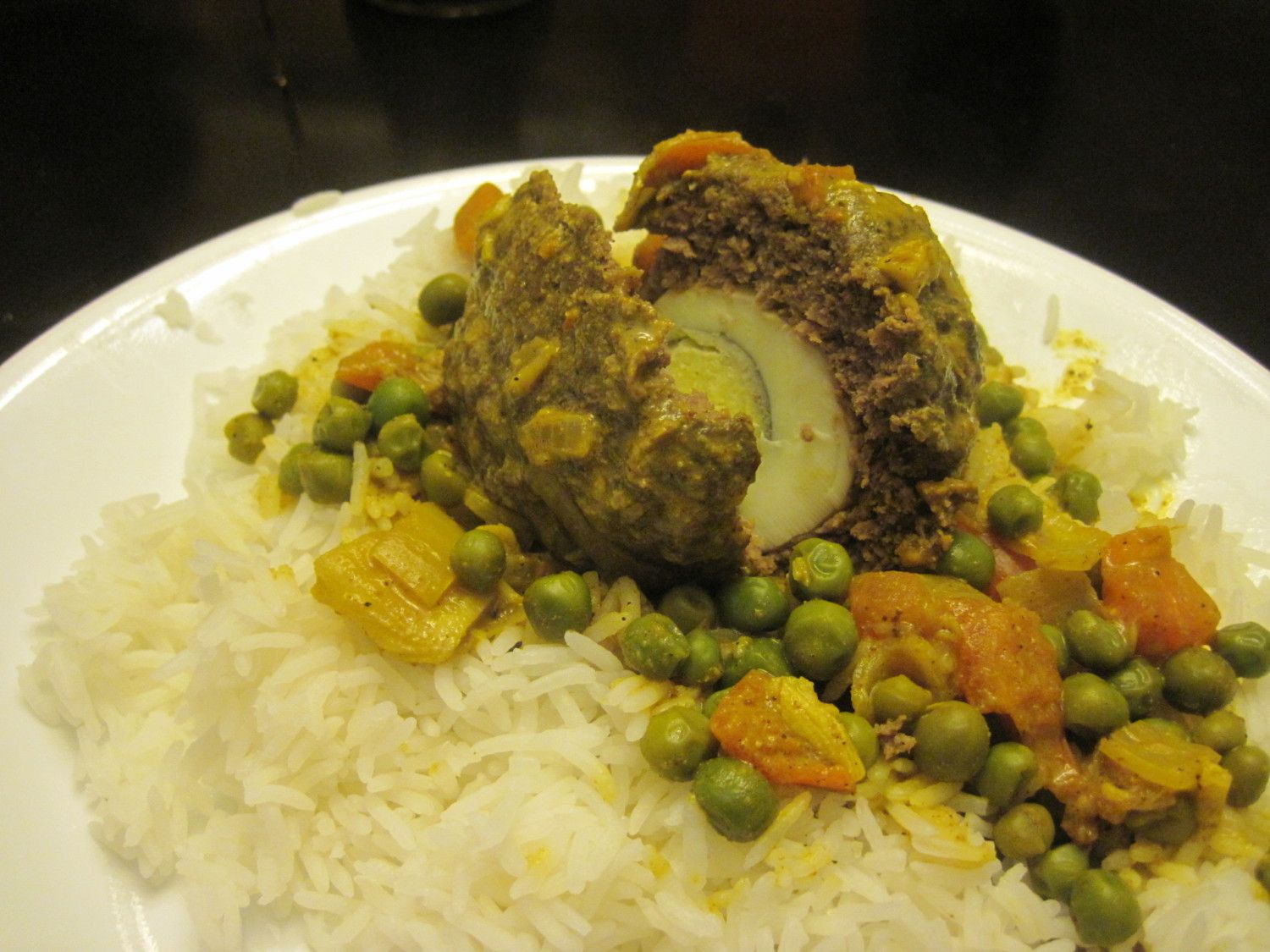 Part 1: Prepare Nargis Kebabs:
6 medium eggs (hard boiled and shelled)
1 1/2 lbs ground beef (or pork)
1 medium onion finely chopped
1 tsp ginger grated
1 tbs chilli pepper finely chopped
1/2 tsp cayenne
1/2 tsp garlic powder
1 1/2 tsp garam masala (mix of curry spices)
1 tbs sesame seeds (optional)
1 egg yolk
1 tsp salt
oil for frying
Combine meat and other ingredients (except oil) in a bowl and mix thoroughly
Divide meat into 6 portions,
flatten each meat portion and wrap around each hard boiled egg
Heat oil in pan and fry each meatball gently until golden brown/cooked (or for a lighter option, bake in an oven until done)
Part 2: Prepare Sauce;
2 tbs butter
1 large onion, corsely chopped
4 cloves garlic
1 tsp ginger, chopped
1 tbs fress coriander, finely chopped
1 1/2 tsp tumeric
2 tsp garam masala (mix of curry spices)
2 tsp Tandoori pepper mix
1/3 cup light sour cream
1 cup peas
1 cup diced tomatoes,
1 tsp salt
1 cup water
1/2 tsp paprika
Mince onion, garlic ginger and corander. In a saucepan fry onion and mixture until translucent. Add spices and fry for another minute.
Add sour cream, stirring constantly, add peas, tomatoes, and salt. Stir well and cover, cooking until tomatoes are soft. Add water and simmer 8-10 minutes
Place Nargis (egg meatballs) into sauce lower heat and keep warm.
Serve with rice. Mmmm