That's right, that is a chicken on a horse.
So have you ever seen a chicken on a horse? Or yet tried it yourself?
Well here are some pictures of my best chicken Black Betty on my horse Bonnie. =]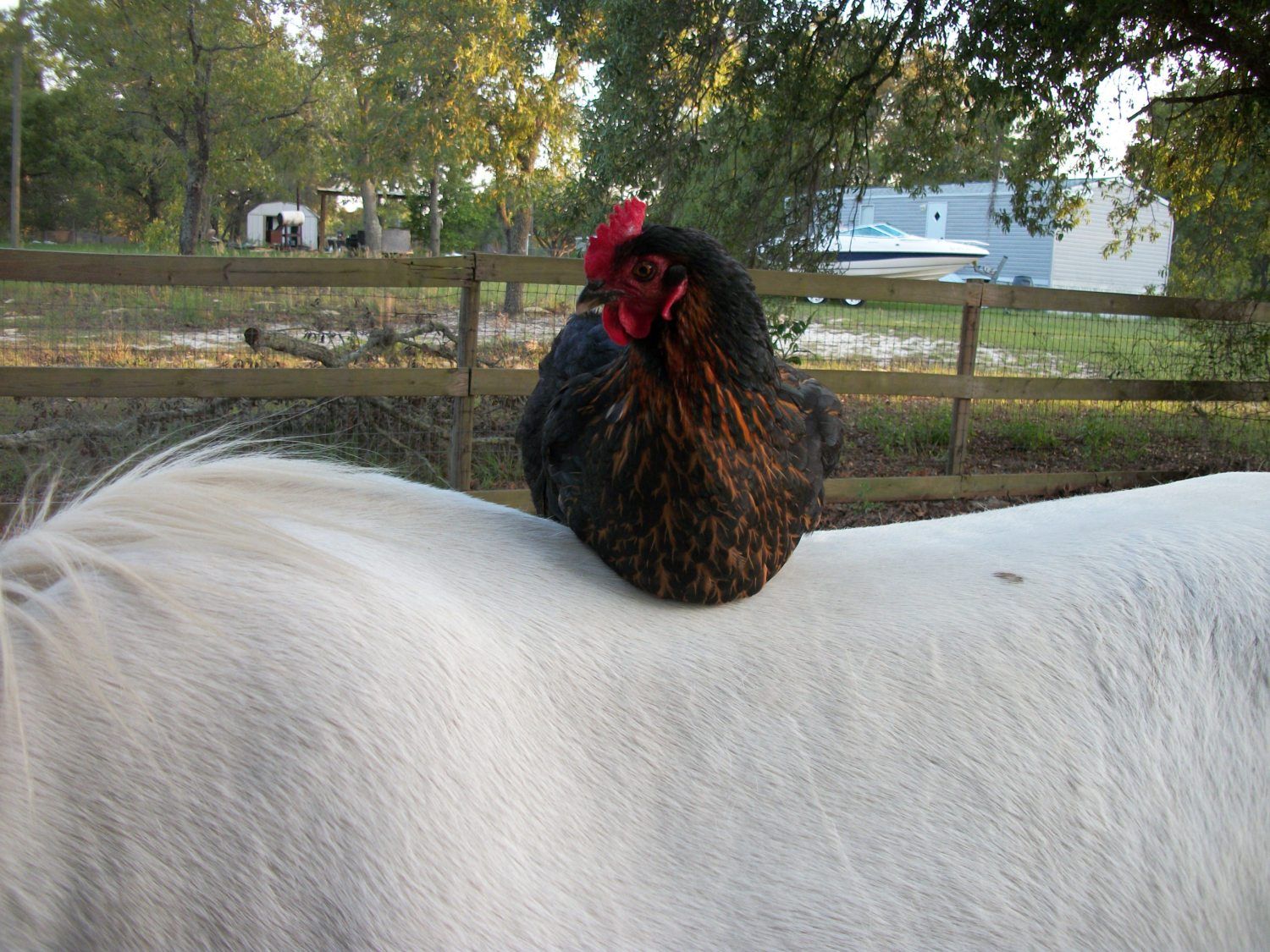 Hello, my name is Black Betty and I'm on a horse for the second time  in my life.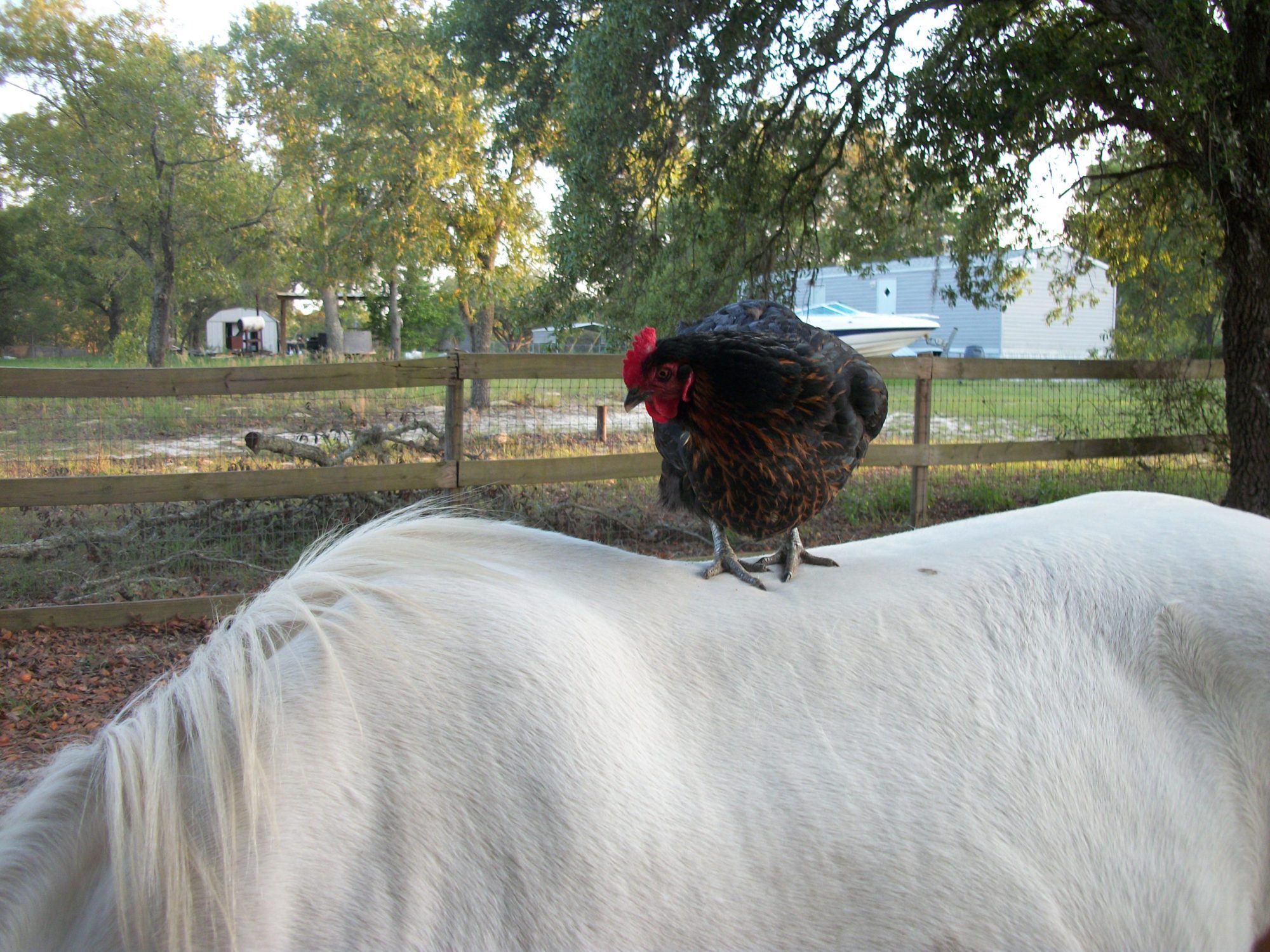 I'm just now learning to stand.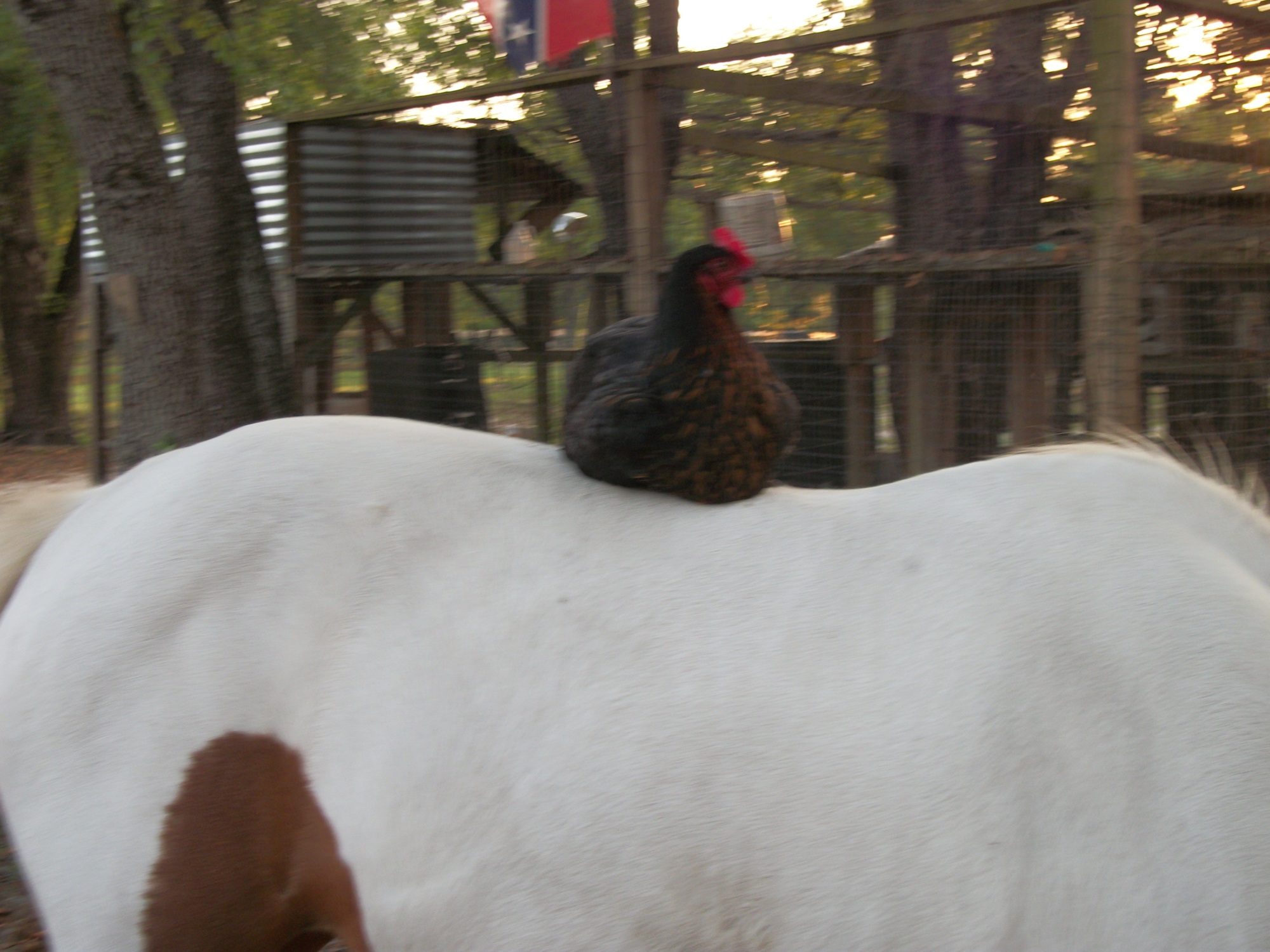 I'm a little blurry but I'm sitting pretty. =]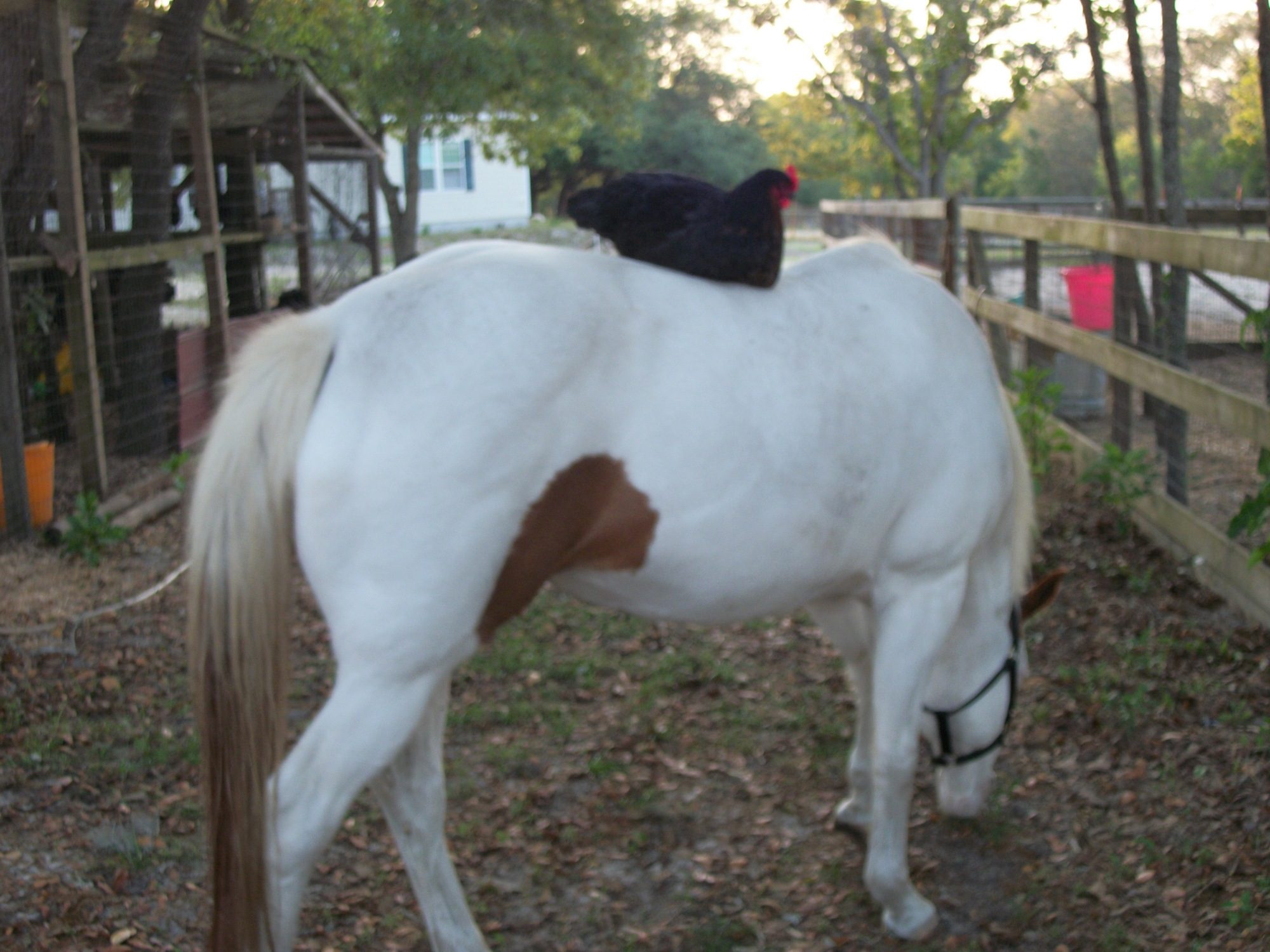 It's pretty from up here.
<iframe width="425" height="349" src="http://www.youtube.com/embed/QKMz4ZPCPOI?hl=en&fs=1" frameborder="0" allowfullscreen></iframe>
Or this link
http://www.youtube.com/watch?v=QKMz4ZPCPOI