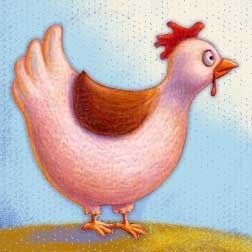 Pros: Very sweet, animated, pretty.
Cons: Not cold hardy, flighty, low in pecking order in mixed flock
I have had a number of Polish over the past three years and I can definitively say I will never get another one. I have a medium sized (25) mixed flock and the Polish were constantly being picked on. I had two Polish frizzles whose heads were picked clean by the other birds. When the winter came, they were just not hardy enough to withstand the New England cold, although all of my heavier...
(read more)