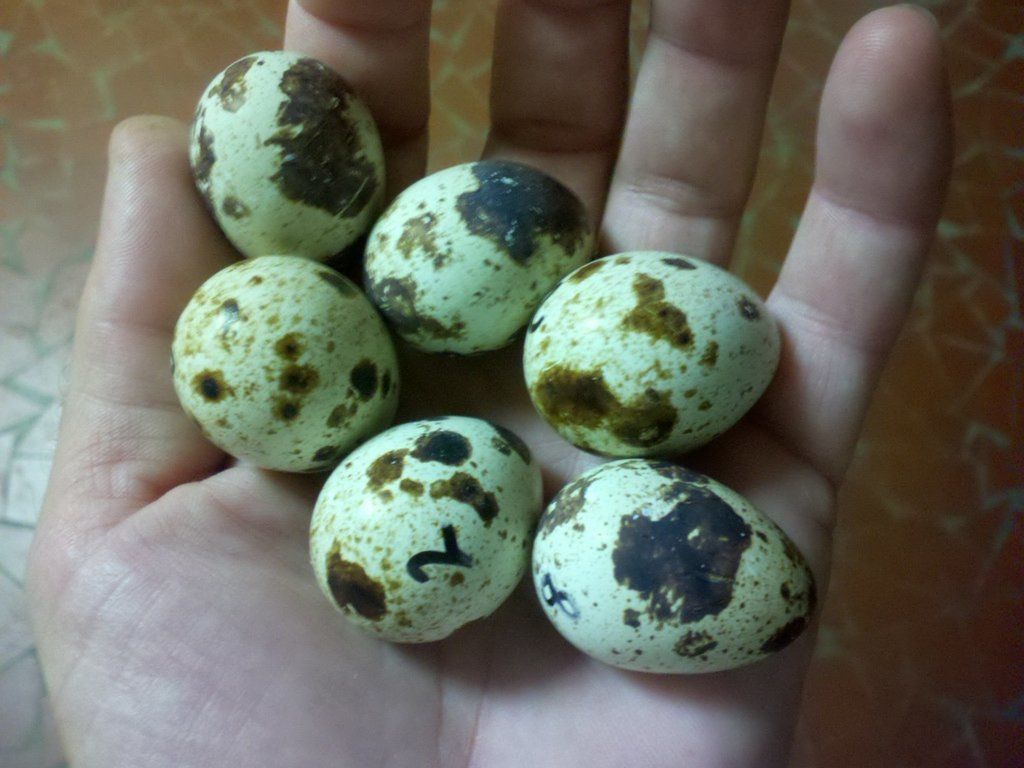 Pros: fast incubation, fast maturation
Cons: licensing if required by State?
Jumbo Coturnix (Japanese Quail) a fast-growing, excellent entry level "game" bird for meat and eggs.
incubation time is very short, chicks grow very fast and with good stock and strict husbandry efforts a decent covey of birds can be propagated to produce meat, eggs and new stock.
Many different breeders have created "call names" for their birds. These, sometimes colorful, "call names" may have in time evolved into "lines" or "strains", e.g.,. XLD1, Texas A&M, James Marie, etc
Basically, the "Jumbo Browns" and "Jumbo Whites" are the larger Japanese Quail.
When looking for quality foundation stock it may be best to search out multiple breeders and split your order of hatching eggs amongst several.
If you order hatching eggs via web or mail make sure to ask the breeder several questions.
- What are the exact weights of your breeder birds?
- What is the hen to cock bird ratio?
- How fresh are the eggs I will receive?
- How big are the eggs I will receive?
- What color birds will I receive and will they breed true?
- Is there a guarantee on package shipping and delivery date?
The Quail forum is a great place to start.
Good Luck!