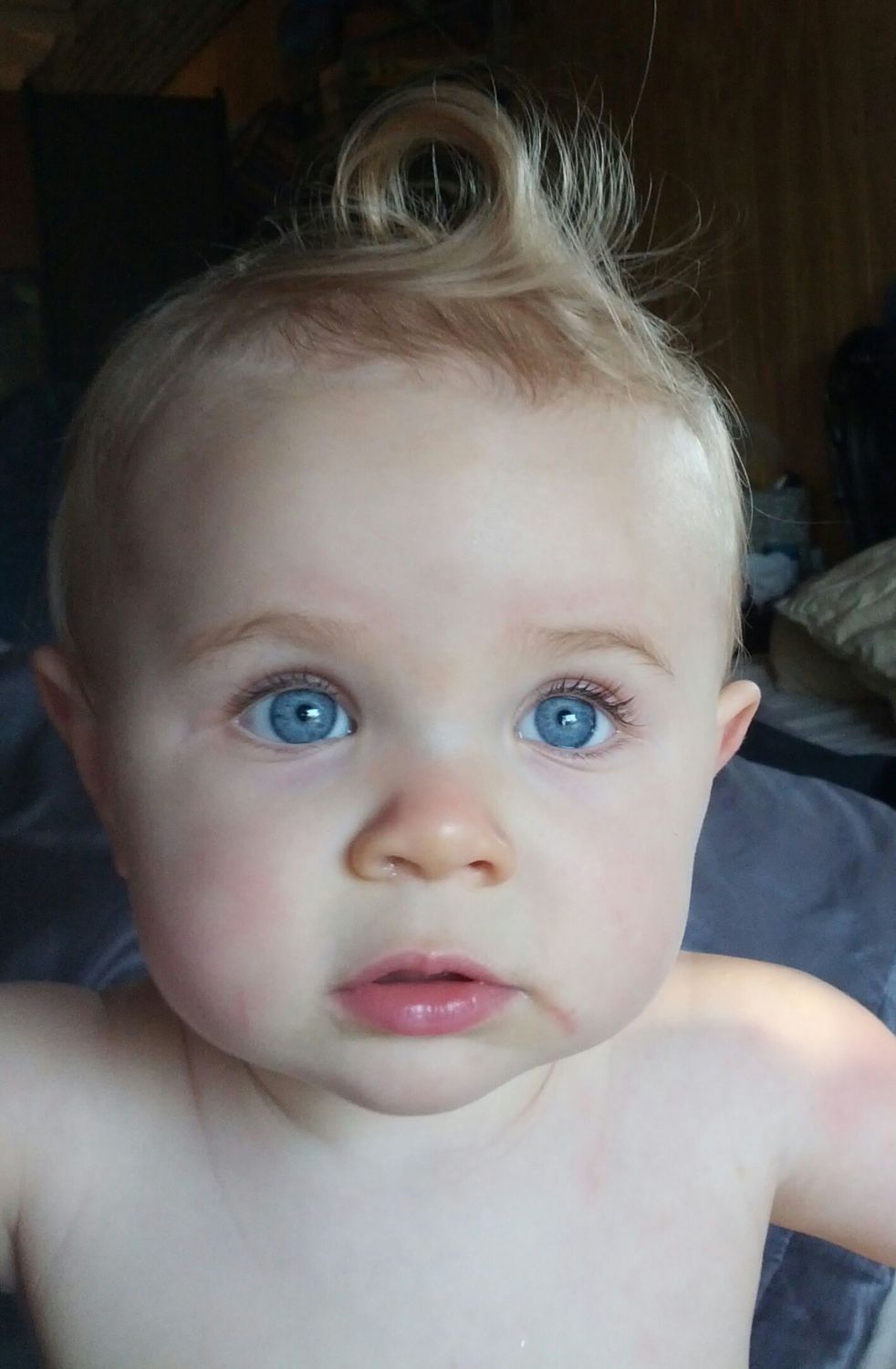 Pros: inquisitive, friendly, tame easily
Cons: none so far!
This is Goldilocks. Don't laugh. I have a three year old little girl. Every other chicken on the place is named 'Princess' including the roosters, except Fred and Ted which are girls. Now you can laugh.
I bought the EE's on an impulse buy at Orcheln's. They use Estes hatchery out of MO. Estes' website makes no claims of purity, it says that this is their own strain. All I can say is thank goodness my brooder filled up or I would have a lot more than 4 of these birds. They have been incredibly friendly since the day I brough them home. Their colors are coming out nicely and all are turning into beautiful birds. Would highly recommend them to others wanting a backyard chicken.