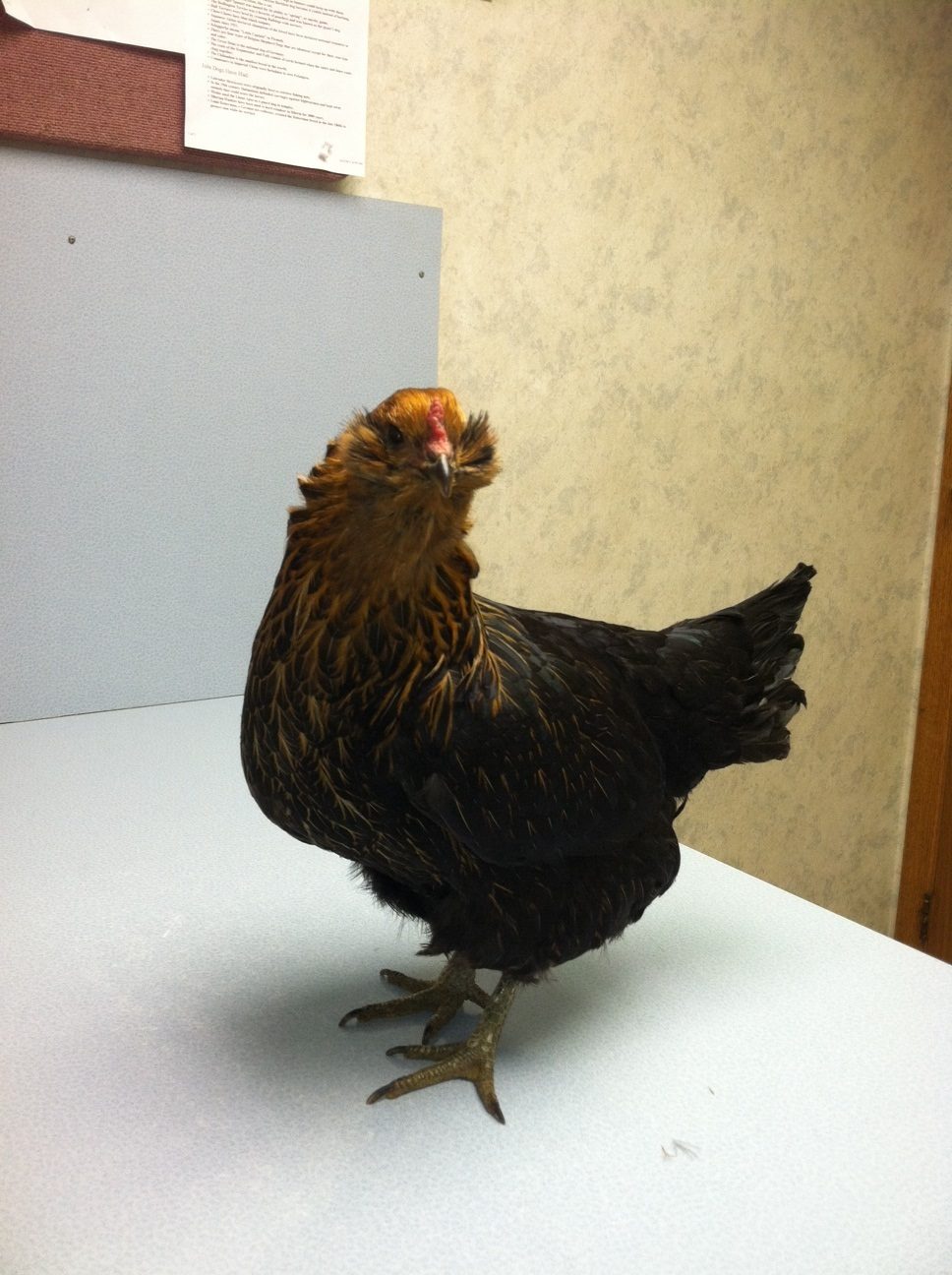 Pros: Friendly, healthy, hearty
Cons: Not ALL Easter Eggers lay colored eggs!
Of all the hens I have had over the years, my EE (named Cheeks) is the oldest, healthiest, and most predator savy.  She is going on 7 years old now and my chickens always free range.  We have a light predator load here, but we did have one fox attack, and numerous hawk attacks over the years.  She was hatched on my farm from an egg, and she has never been sickly, or injured, ever!  The only bad thing about her is that she lays BROWN eggs!  Not all EEs lay colored eggs, unfortunately.
My bird went broody 2 summers ago, and I got a dozen fertile eggs for her to hatch.  Only 7 hatched and she raised all the babies to maturity and she was an EXCELLENT mother.  She taught them about the hawks and how to forage.  She kept them out of the rain, and never let the other chickens get close to them.  When she thought they were old enough to start roosting, she moved them from the floor to a hay bale, then after a couple weeks, up to the window sill, then after another week or so, up to the roost pole.  Some hens just fly up on the roost and abandon the babies on the floor and hope they'll follow.  She was the best mother.
I agree though that they must rarely get broody, because in her 7 years of age, that was the ONLY time she wanted to set on eggs.
Cheeks is a real hit at the vet's office.  The girls in the office love to pet her because she is glossy smooth and has that wonderful beetle green sheen on her black feathers.  I have never felt a chicken with feathers as silky and glossy as hers.  She is the picture of health and vitality and does NOT look her age.  This photo was taken at 6 years old.
She is friendly and not too flightly.  At the vet's office, she will sit on the counter and preen her feathers while she waits.  She has no fear of being picked up and held, although she doesn't come up to me and ask to be picked up.  She has never pecked at me or bit me. 
I am raising 4 little EE chicks right now, and I hope they are every bit as wonderful as my Cheeks has been.  So far they are the most robust, friendliest, and happiest chicks in my group of 26.  They were the standout favorites for me immediately!  They were literally double the size of my other large fowl chicks, they were the first to grow their feathers in, and the only ones who voluntarily hop on my hand and ask for attention and treats.
I love this breed and will always have EEs in my flock!  I get a little tired of people picking on EEs because they aren't really a breed, they're just mutts, mongrel birds, and so forth......it gets old.  When you create a hybrid based on two distinct, recognized breeds, and then continue to reproduce that hybrid for many years and generations, it does become a breed.  Doesn't matter if it's not recognized on paper by a show committee.  EVERY breed of chicken that we have had to start somewhere.  They were all crossed with various specimens to create a breed.  The Easter Egg Layer is a breed in my opinion.