I have fourth generation hens of my grandma's grey chickens.
Yes, they may have been mixed with other breeds since she gave me her orginal hens.... and maybe her hens were not entirely pure.

However, I consistently hatch these grey hens... with very solid and definite traits, so some of the original breed must be coming through strongly.

Here are a few distinguishing traits:
**steel, blue grey, very little if any lighter grey feathers.
**grey legs and top of toes, with white/light grey feet
**very upright, fanshaped tail
**small, short, pointed comb, extending back over head
**grey/blackish beak
**good mothers, although not particularily broody
**excellent layers, long production
**hardy in our cold climate

I get very few roosters... am hoping one little grey chick keeps on looking like a rooster!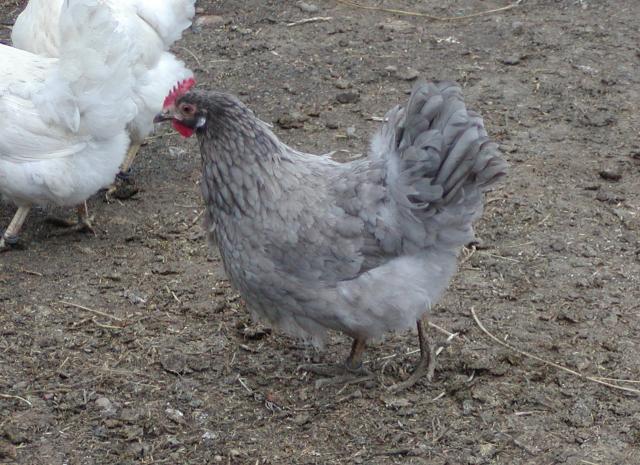 Anyone have an idea on what this breed was originally????