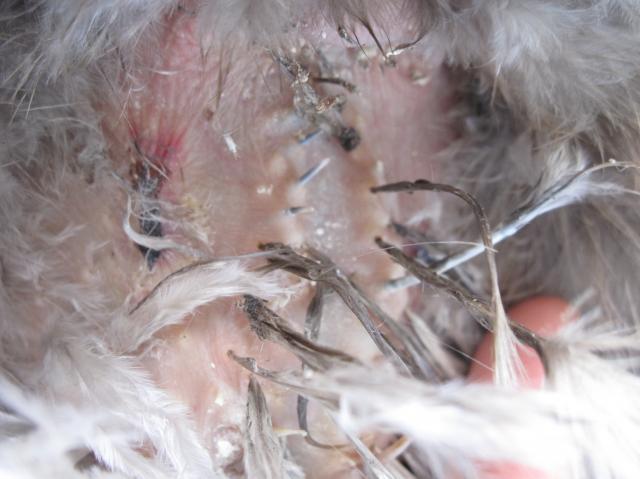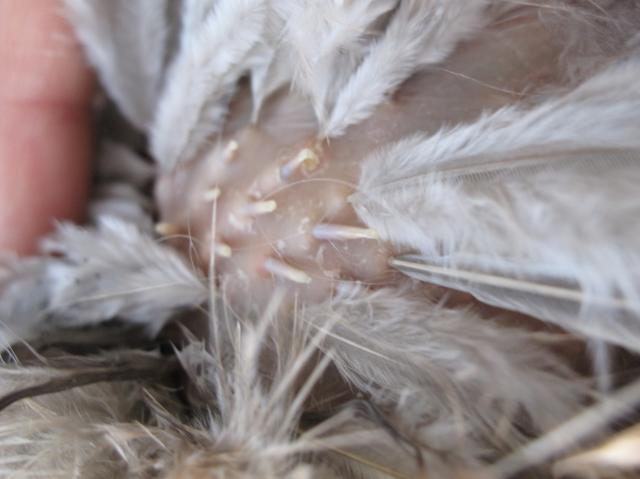 I posted this before but didn't get a response. My hen started losing feathers on her neck. I washed her vent area because it was looking dirty and saw a lot of broken feathers and a sore. There is also a bit of yellow/white flakey/crust at the base of some of the feathers.

I don't have a rooster and I don't think she's molting because the feathers are breaking, not falling out. She scratches also.

I've been dusting w/ DE and spraying Poultry Protector and Permethrin. She isn't acting sick, but her egg production was way down.

Does anyone know what is causing this mess? Please, please advise! Cause and treatment.