Quote:
Originally Posted by
wingstone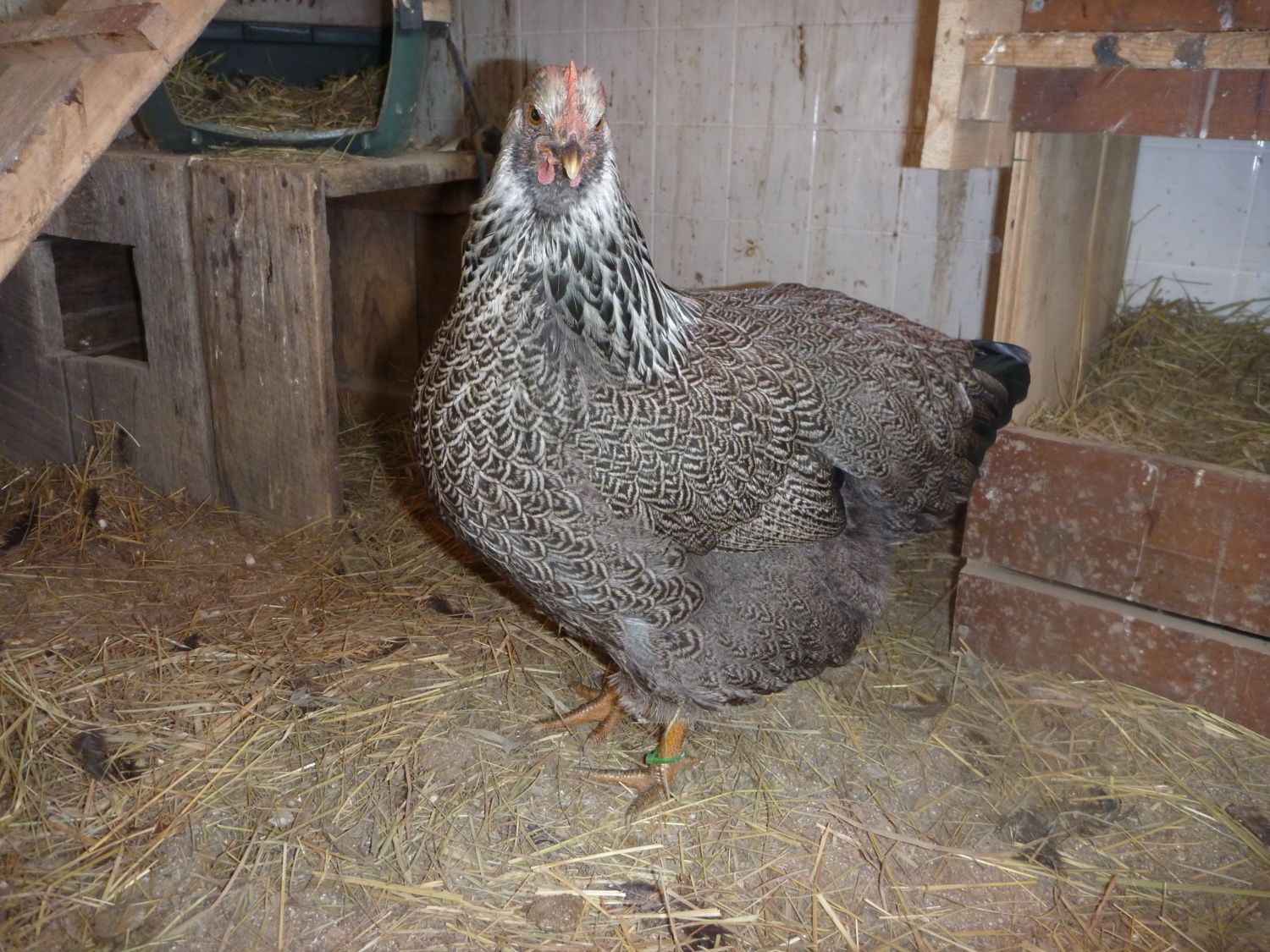 fisherlady, this one is gorgeous,,,is she part of your plan for breeding your own meat birds,,....
gotta say when I was breeding them I could not find a cross that I was happy with both growth time and meat to bone ratio....the closest I ever got was a cross with a delaware rooster,,,he just got to mean to deal with, so that came to an end.......wanted to try a cross with dorking but never got any to try it. 
Yes, I got the Silver Pencil Rocks because of their meatiness and body shape, they do well either out in the woods or hanging out around the coop and they still have broody tendencies (per reviews I had read prior to getting them).   The broodiness is showing already and the deciding factor on how they are as a meat type will be how fast their babies grow out.  I didn't have any males here from the hatching (gave the only one to a friend without realizing it at a day or two old) but he told me he got to real nice size rather quickly.  
Since one of the girls wants eggs I hope to get ahold of the breeder I got them from and see if he has any eggs available now and I think he may have either red Dorking or white rocks also.  I think these hens would make a nice cross with a White Cornish roo or a white rock roo.
I wish you lived closer Wing... I just put two of these girls up for sale on Pennswoods.  I haven't had any info requests yet though, but I didn't expect to with the weather what it is.
Quote:
Originally Posted by
LisaYolkUm

I really like the feather pattern on this chicken.............very nice!
I cannot have more chickens than the ones I have now and the ones I have on order.    I am beyond max and still need to make a bigger coop to handle the new chicks etc.
If I could have more-----this type of bird would be on the top of mylist.............due to her wonderful feather pattern!   NICE
Thank you, The penciling on these girls is beautiful but I can't take the credit, since I got the eggs from a breeder/show person, though I did like their appearance the traits I listed above in my reply to wing was more the reason for my choosing them...  I believe BetaCreek raises them also?  I believe there are a number of breeds with similar patterns and I agree it is very striking!
Quote:
Originally Posted by
heatherscooby77


The required testing is .50 a bird.  MS/MG tests are:  http://www.padls.org/images/PADLSFeeSchedule.pdf
Thank You! I will try to interpret it after my coffee in the morning though... wow!  LOL