Wondering if anyone can help with figuring out what is wrong with this chicken.  My daughter went out to do chores this morning and this hen looked like is.  Her cheeks are swollen and eyes, so she isn't alble to open her eyes.  The hen is 10 months old.  My daughter seperated her from the flock.

Thank you in advance!
Sarah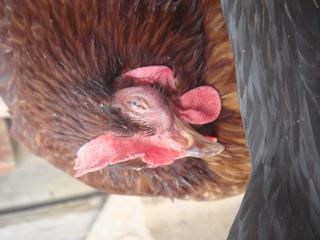 I have a couple more photos, I will try to upload.


Edited by wyliefarms - 12/18/09 at 10:53am