The duck house has been on the deck near the house. The ducks like to hang out right in front of the back door. Cute, but messy and I'm tired of the dogs stepping in poop on their way in. Or the ducks sitting right under the dog door - bad spot to be!

So I moved their house yesterday. Still on the deck, but by the steps and we 'fenced' them over there. Hopefully they stay on that side but the fence is low enough to allow the dogs to still come and go as they please.

Ducks checked it out - tried to find a way under, tried to find a way through and even checked out the over bit. I know they can get up there, but hoping they decide it is too much effort. So far so good, but I'm thinking it won't last long and we'll have to figure out another way to keep ducks on that side while still allowing the dogs to get out into the yard on their own.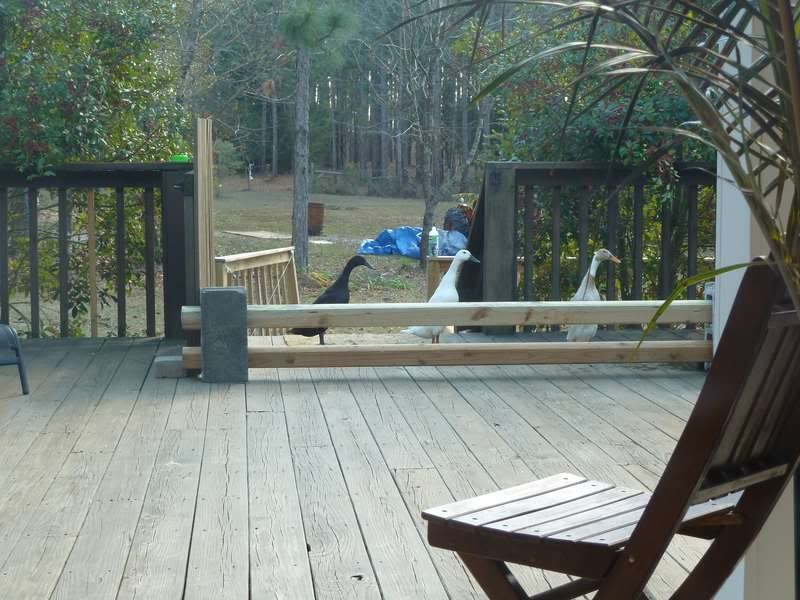 DH would like them off the deck entirely, but I like the extra layer of protection they have from the deck - even if they are locked in their little house at night. So this was our compromise for now.