Hey everyone, I'm new and this is my first thread/post. I found this place and had a story/questions. I figured you all might know.

Yesterday, I found an egg in our coop. It weighs 6.6 ounces/188 grams. This is the second biggest egg in the WORLD, only 10 grams off the world record held by some unlucky chicken in China. The thing I need to know is: Where/what do I do to get this certified?

I'm very, very sorry if I posted this in the wrong section. Please feel free to move it to the appropriate section. I'll upload pictures as soon as I can...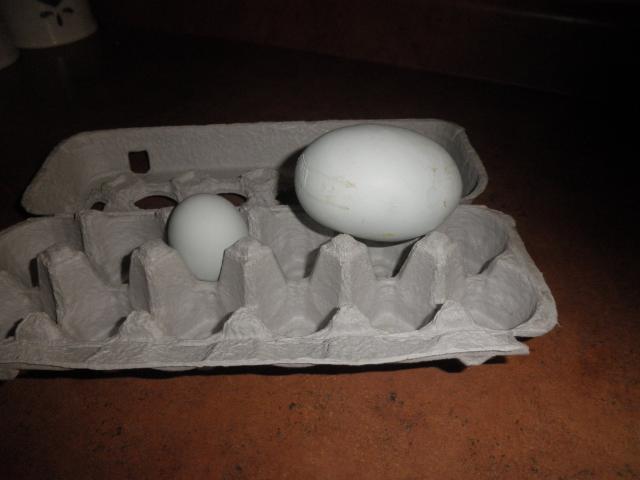 EDIT: We have been on the local news a few times, have been contacted by Ripley's Believe it or Not and random people... The full story can be found here;
http://anewscafe.com/2011/04/05/giant-egg-takes-a-crack-at-world-record/

Also, we're trying to keep people updated with our blogspot;
http://americasbiggestchickenegg.blogspot.com/

Last but not least, you can find more info on our company and chickens on our facebook;
http://www.facebook.com/?ref=home#!/pages/Deerlick-Springs-Eggs/139519602784988
Edited by L T Torres - 4/5/11 at 11:09pm