Don't you need this beautiful boy on your farm?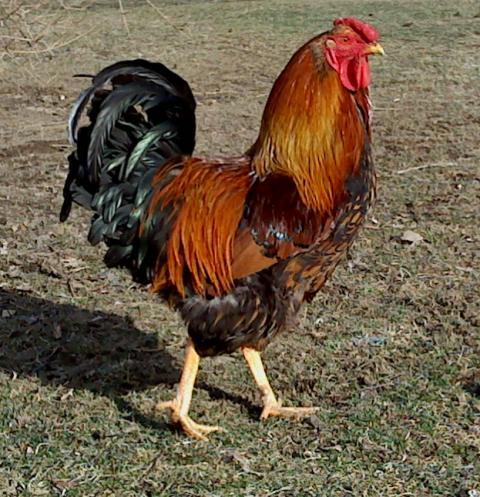 This Golden Laced Wyandotte roo would work well for any number of breeding projects. 

I have not had any problems or challenges from him and actually hate to get rid of him as he is one of my quieter roosters on my little hobby farm. He really just doesn't fit into any of my breeding projects, so I am offering him for sale. :O( 

You are quite welcome to come and take a look at him. He is much more handsome than the photo shows. (Will try to get a better photo).

I can not ship him, so local P/U only. I am in Clarion on Thursdays, so could meet up at the Clarion Mall if it saves some traveling for you, otherwise, I am in the Brookville area.

You really could use this fella, couldn't you? He is such a sweetheart and isn't high on the totem pole here, so I'm sure he would be happier with his own flock of chicks and less competition.
Edited by QuailQT - 4/30/11 at 2:26pm
 
Ameraucanas- (LF) BBS, Lavender, (BF)- Silver, Lavender Silkies- buff  Cochins- mottled

Incubating now...
Wheaten/Blue Wheaten Marans
Blue Wheaten Ameraucana

 
 
Ameraucanas- (LF) BBS, Lavender, (BF)- Silver, Lavender Silkies- buff  Cochins- mottled

Incubating now...
Wheaten/Blue Wheaten Marans
Blue Wheaten Ameraucana