Hi - I'm in australia, so not sure if that affects what breeds I have access to. 
Anyway, here are my two new chickens - both about 5 weeks old.  (sorry I can't work out how to turn the photos around)
Given to me by my sister in law yesterday:
The first one is Sally Speckles - she's so pretty! I can't wait to see what she'll look like when she matures (if anyone can pinpoint the breed, then I can look it up and have a bit of an idea)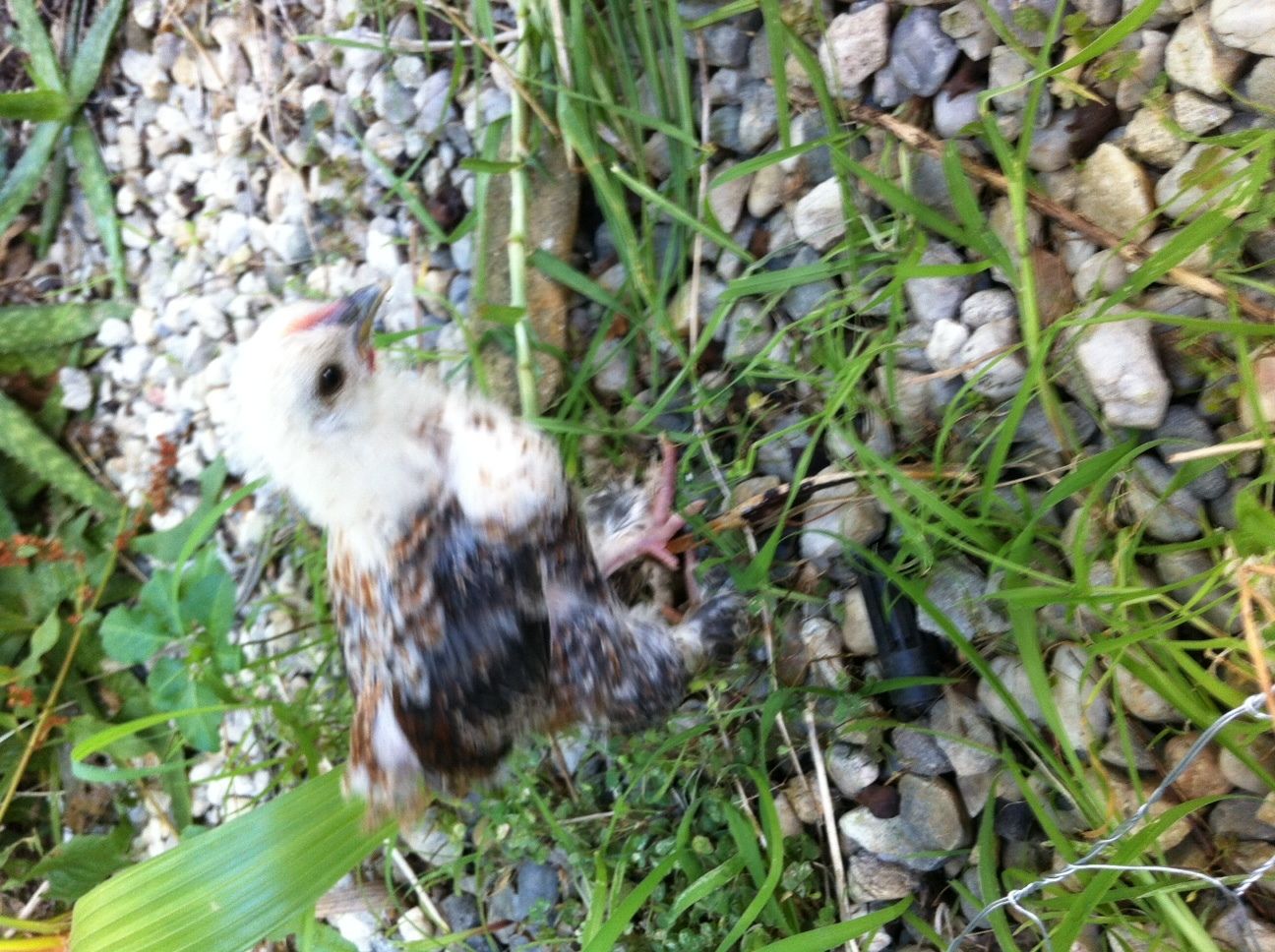 The second one is Tulip. Her feathers arent nearly as impressive, with more of a patchy coverage. Any ideas on breed would be awesome.