Help Keep your chicks and family safe and healthy
Why Use Probiotics for Poultry?  It's All About BALANCE… 
Situations that cause stress to poultry, like hot or cold weather, disease or handling, can disrupt the balance of bacteria in the birds' digestive systems, leaving them vulnerable to disease.  Chicks and young birds are especially susceptible to diseases, because their digestive systems have yet not developed healthy populations of beneficial bacteria, and their immature immune systems are not ready to combat diseases effectively yet.  Many common diseases of poultry (such as Salmonella and Campylobacter) are bacterial and can also affect people.  Probiotics provide large numbers of "good" bacteria that help birds maintain a healthy digestive system.
What are Probiotics and how do they work?
The digestive tract of a bird (as well as an animal and a human) contains large numbers of bacteria that help the bird digest food properly and stay healthy.  This system only works well when there is a favorable balance between beneficial "good" bacteria, and pathogenic (disease causing) "bad" bacteria.  In a healthy bird, there are far more beneficial bacteria than pathogenic bacteria.  Probiotics are feed or water delivered supplements that contain large numbers of beneficial bacteria that have been found to promote a healthy digestive balance in birds.  Probiotics support the proper balance of bacteria in the digestive system in a couple of ways: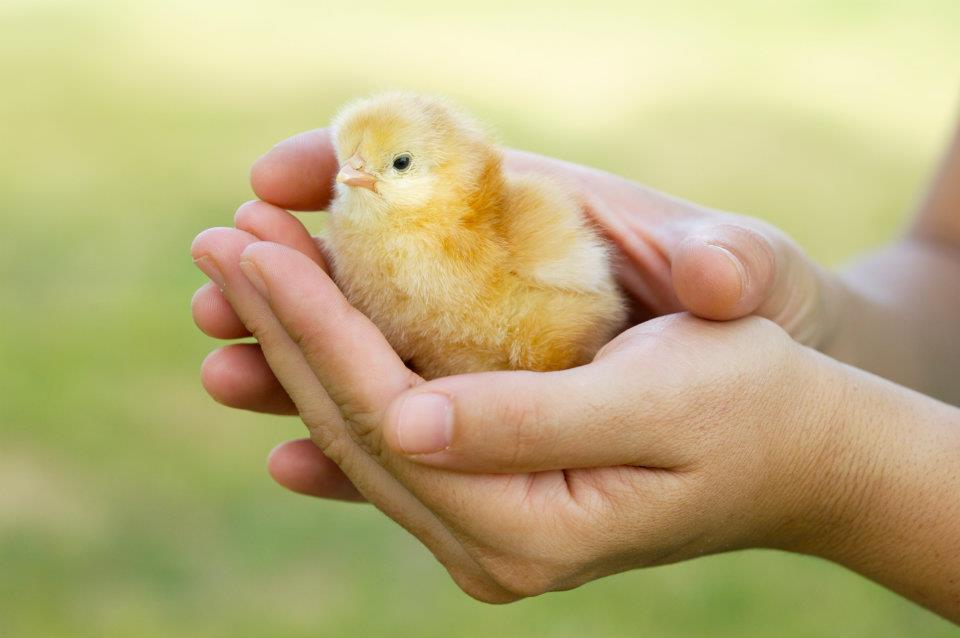 1) By "competitive exclusion" – when we introduce large numbers of beneficial bacteria through the feed or drinking water, they occupy space in the bird's digestive system that pathogenic bacteria need in order to survive and grow.  The beneficial bacteria "out-compete" the pathogenic bacteria for space and nutrients in the digestive tract.
2) By producing natural compounds (such as lactic acid produced by Lactobacillus species) that make the environment much less favorable for pathogenic bacteria to survive and grow (in the case of lactic acid producing bacteria, making the environment more acidic). 
How are Probiotics different than Antibiotics?
Antibiotics are chemical compounds that have been developed to kill certain kinds of pathogenic bacteria.  While they can be very effective for treating bacterial diseases, they can also kill beneficial bacteria with the same type of cell wall structure.  There are also concerns that overuse of antibiotics in animals may contribute to the development of antibiotic resistant bacteria in humans.  Treating with antibiotics is REACTIVE (done after the bird gets sick), while feeding probiotics is a PROACTIVE way to support bird health (done before the bird gets sick).  With probiotics, there is no concern about antibiotic resistance.  There may always be a need to treat diseases with antibiotics, but probiotics, along with careful management of birds to minimize disease transmission, may allow us to reduce antibiotic use.
When should Probiotics be used?
Because they are a natural supplement to the bird's own digestive bacteria population, most probiotics labeled for birds can be safely used any time birds are stressed, or proactively on a daily basis.  Probiotics are also routinely fed to newly hatched chicks to support the development of a healthy population of bacteria and get them off to a good start.  It's also a smart practice to give probiotics to birds that have been treated with antibiotics, to help re-establish the population of beneficial bacteria in the digestive system.  Be sure to read and follow all manufacturers' label directions.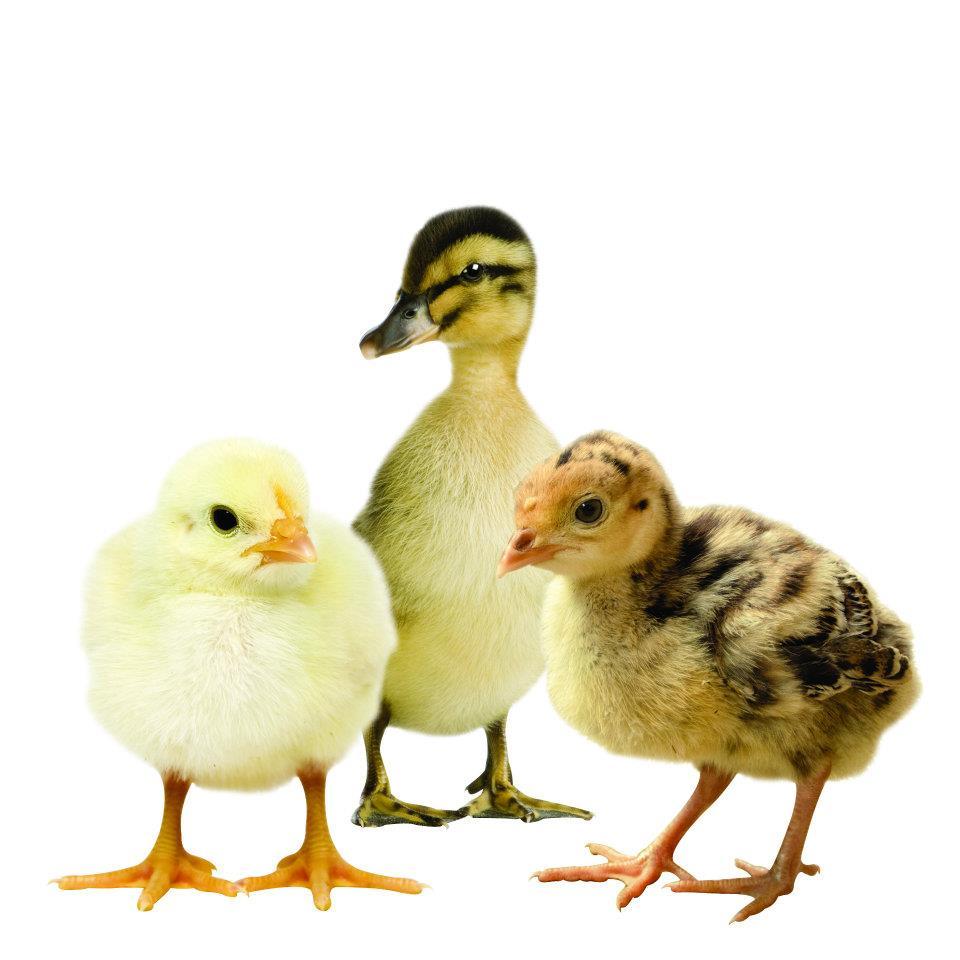 Do birds require special Probiotics? 
While most probiotics are probably not harmful to poultry, many strains have never been tested for effectiveness in birds (particularly those labeled and sold for humans).  It is wise to look for products that are labeled specifically for poultry, or to get advice from your veterinarian or other poultry expert on what strains are appropriate, and how much to feed.  Make sure the product you are considering is safe for all ages of birds you want to feed.  The product manufacturer should be able to tell you if the strain(s) in their product have been tested successfully in poultry.
Are healthier birds better for my family?
When there are fewer pathogenic bacteria in the bird's digestive tract, the bird is less likely to get sick, and will shed less of the bacteria in its manure.  This will reduce the spread of the bacteria (and the resulting diseases) to other birds and to humans.  NOTE: This does not replace the need for strict sanitation when handling poultry.  Always keep the coop and all feeding and watering equipment and containers clean, and provide plenty of clean bedding.  Wash hands and clothing after handling live birds or anything that has come into contact with their manure.  Better yet, designate specific clothes just for your poultry chores.  The USDA advises preventing contact entirely between birds and very young children, or those that have reduced immune function (sick or elderly people).  Learn more about keeping your birds healthy at http://www.aphis.usda.gov/animal_health/birdbiosecurity/.  Find a veterinarian with poultry expertise that you can use as a resource when problems arise or you have questions about your birds' health.
What about food safety?  Aren't poultry products from back yard flocks safer?
Don't buy into the myth that home-raised poultry products are safer than those that are commercially grown – they are not.  Backyard flocks are susceptible to the same diseases as commercially raised birds, and many folks with small flocks don't know how to spot signs of disease or how to minimize the spread.  Protect your family and play it safe.  Develop a bio-security plan for your flock.  Cook poultry products thoroughly, and sanitize all utensils and surfaces that come into contact with raw poultry or eggs.
Introducing Sav-A-Chick® Probiotic Supplement
Sav-A-Chick® Probiotic is a concentrated supplement with beneficial bacteria for newly hatched and adult chickens, ducks, turkeys, and other domestic poultry.  It is formulated specifically for poultry and has been extensively performance tested with excellent results in large flocks.  Sav-A-Chick® Products are packaged in convenient, single-use packets that each mix into one gallon of drinking water.  Use when birds are stressed or proactively on a daily basis to support optimal digestive health.   This product can be used with our popular Sav-A-Chick® Vitamin & Electrolyte Supplement in the same waterer.  Learn more at www.SavAChick.com or find us on Facebook at www.Facebook.com/SavAChick.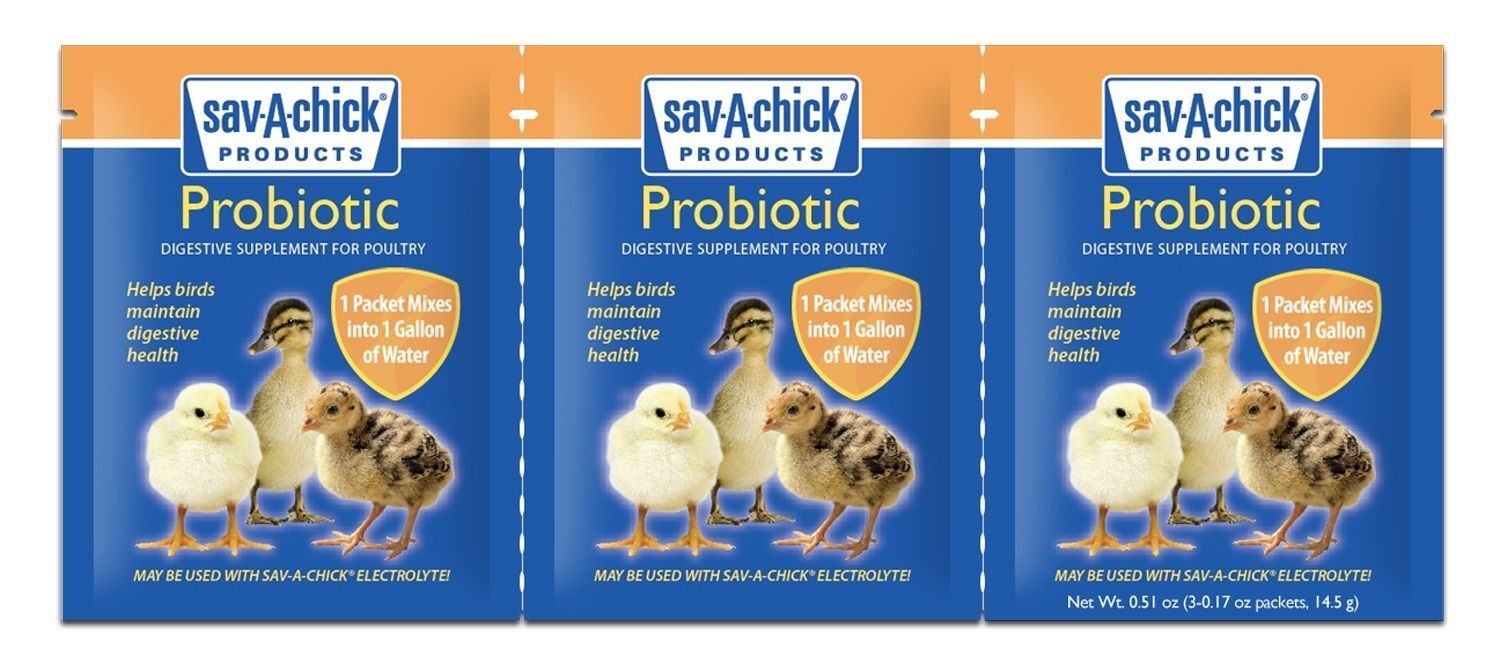 By Carrie Kost, PAS
Milk Products
Chilton, Wisconsin