I have a lot of chickens (300+/-) So unfourtunately I missed this poor hens bumblefoot until this afternoon. Upon exam, I noticed that she had what looks like bumble foot from the top, but is actuallly a poop plug (for lack of a better term) in the web space between her toes and unfortunately a toe with bumble foot. I took pics of both. Incase anyone is interested.
1) Right foot, left side of middle toe is a poop plug. Left foot, right side of the middle toe is a poop plug. Left foot, far right toe is the Bumble foot.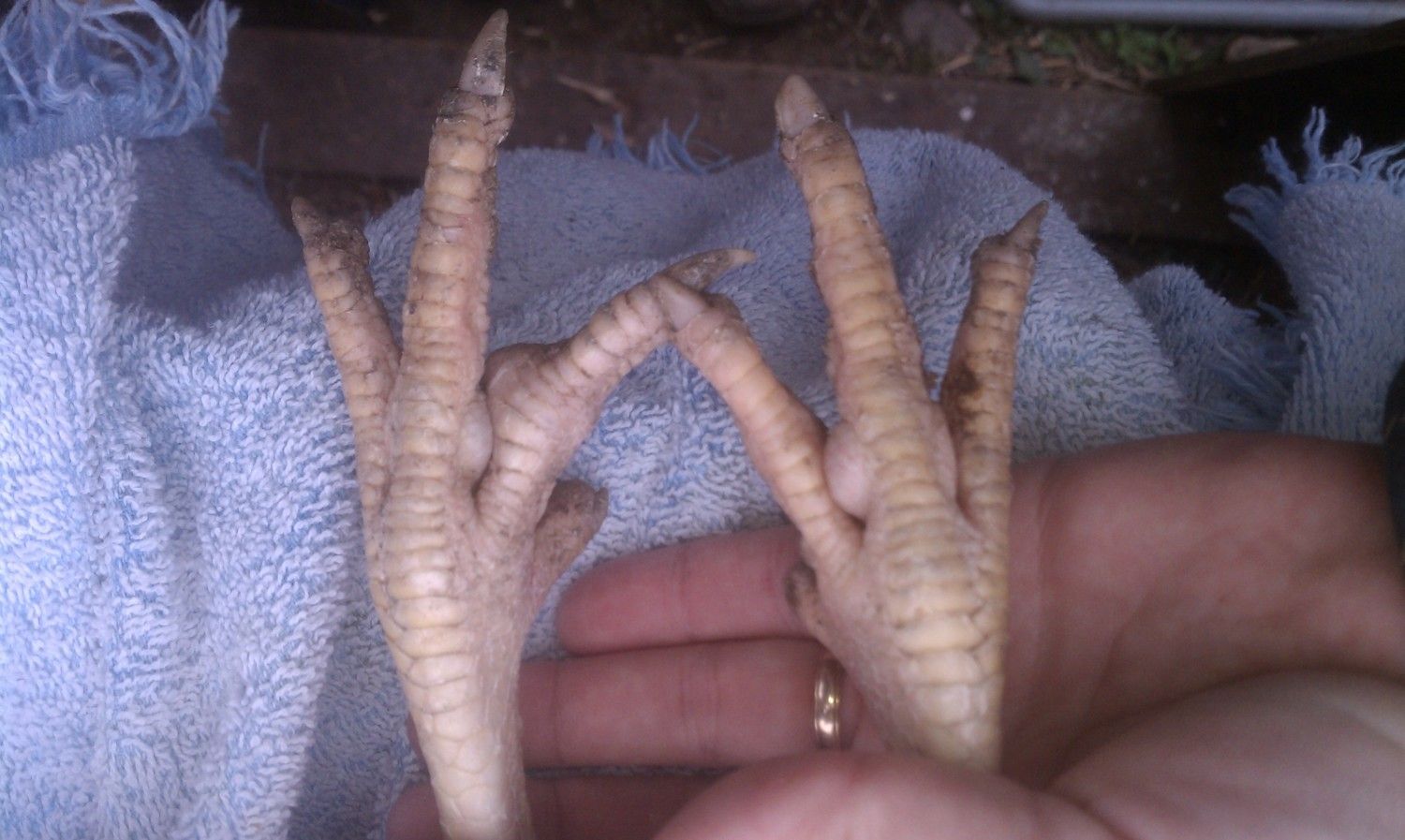 2)Bottom of Left foot. I highlighted the bottom of the poop plug. it is tough to see.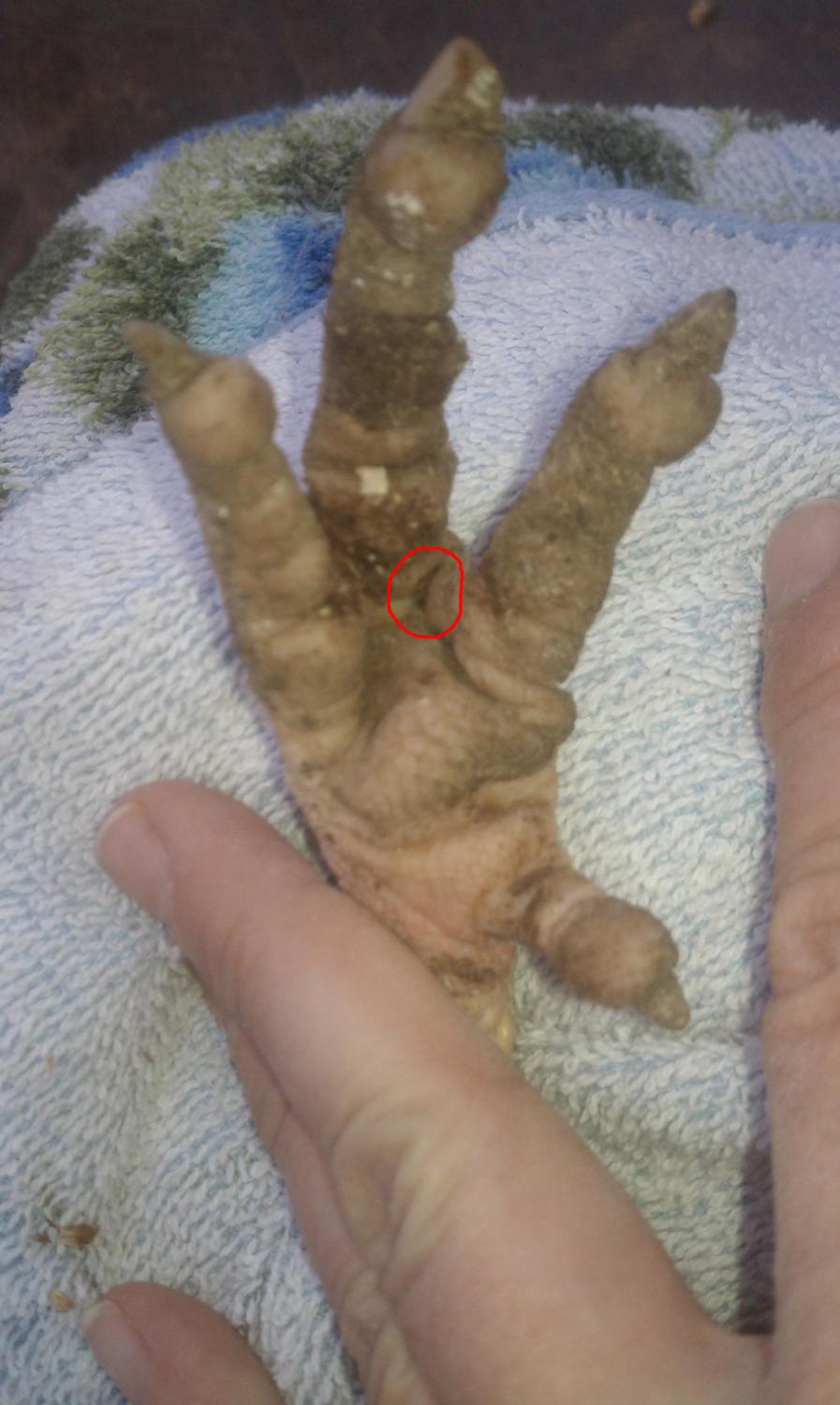 3)Bottom of left foot the red circle is the poop plug. The green cirlce is the scab of the bumble foot.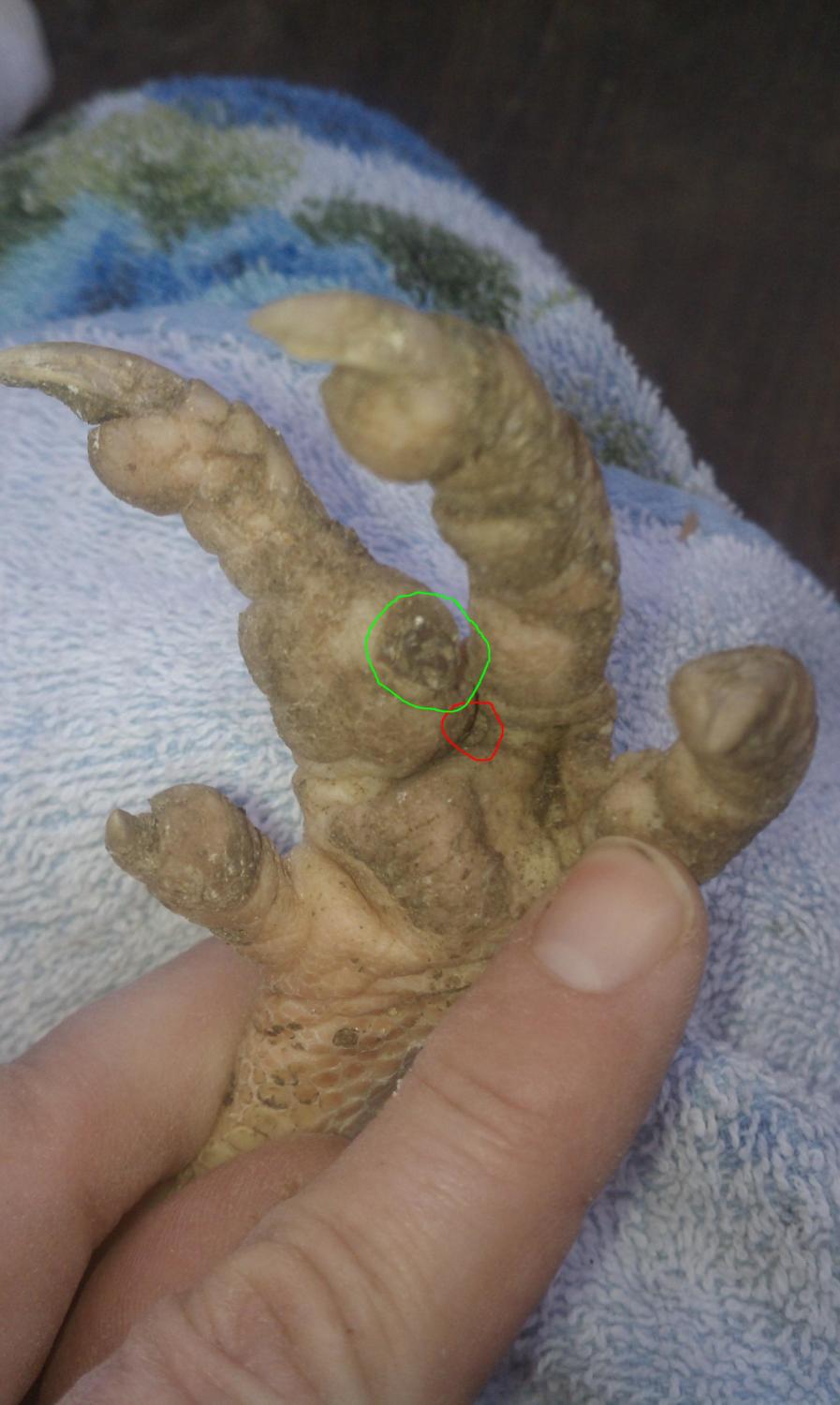 4)This is the right foot's poop plug from the bottom. I pushed the bump on the top of the foot and the plug starts to come out really easy.
5)I'm still pushing it out from the top. There is a  lot of poop in here!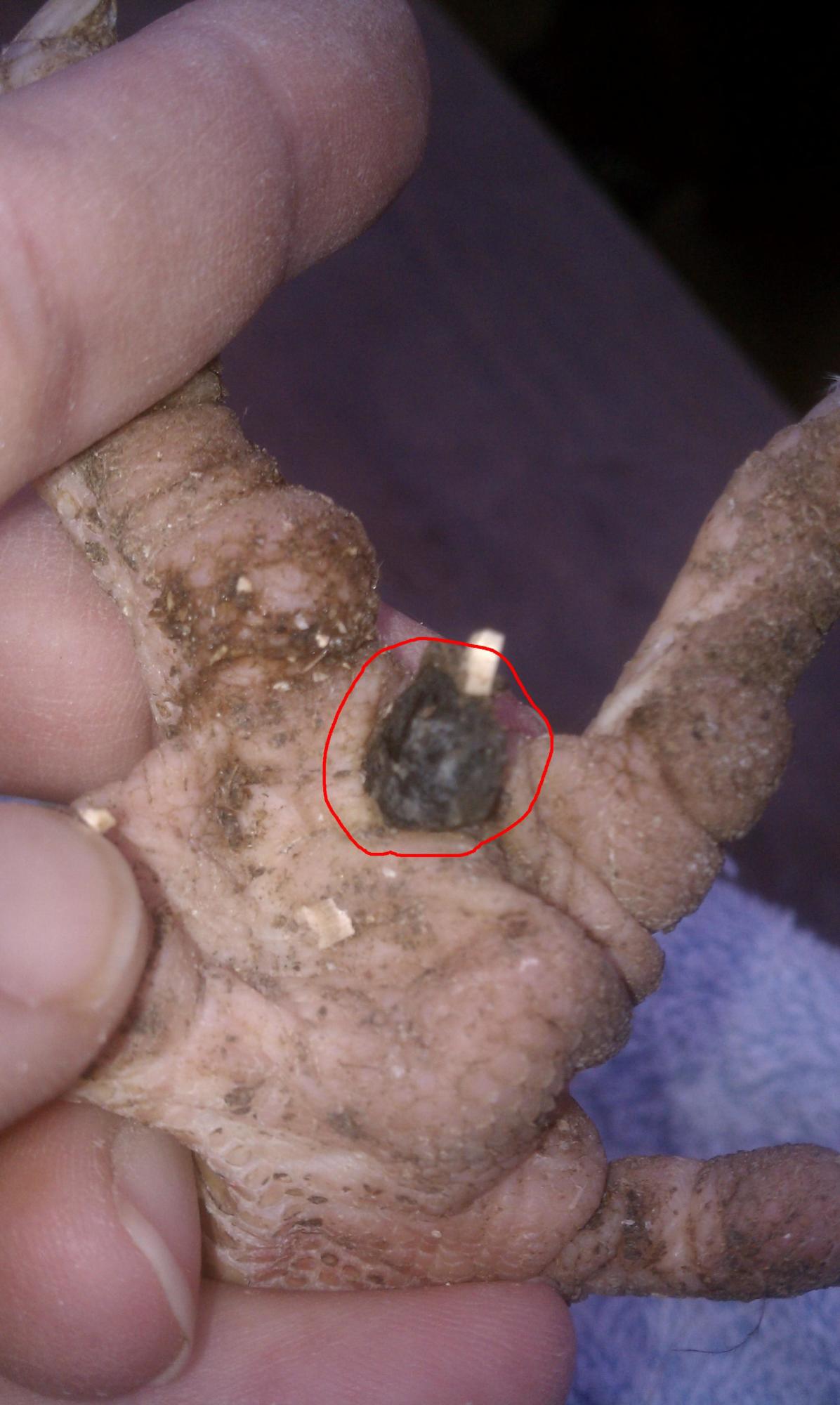 6)That is the size of a small marble.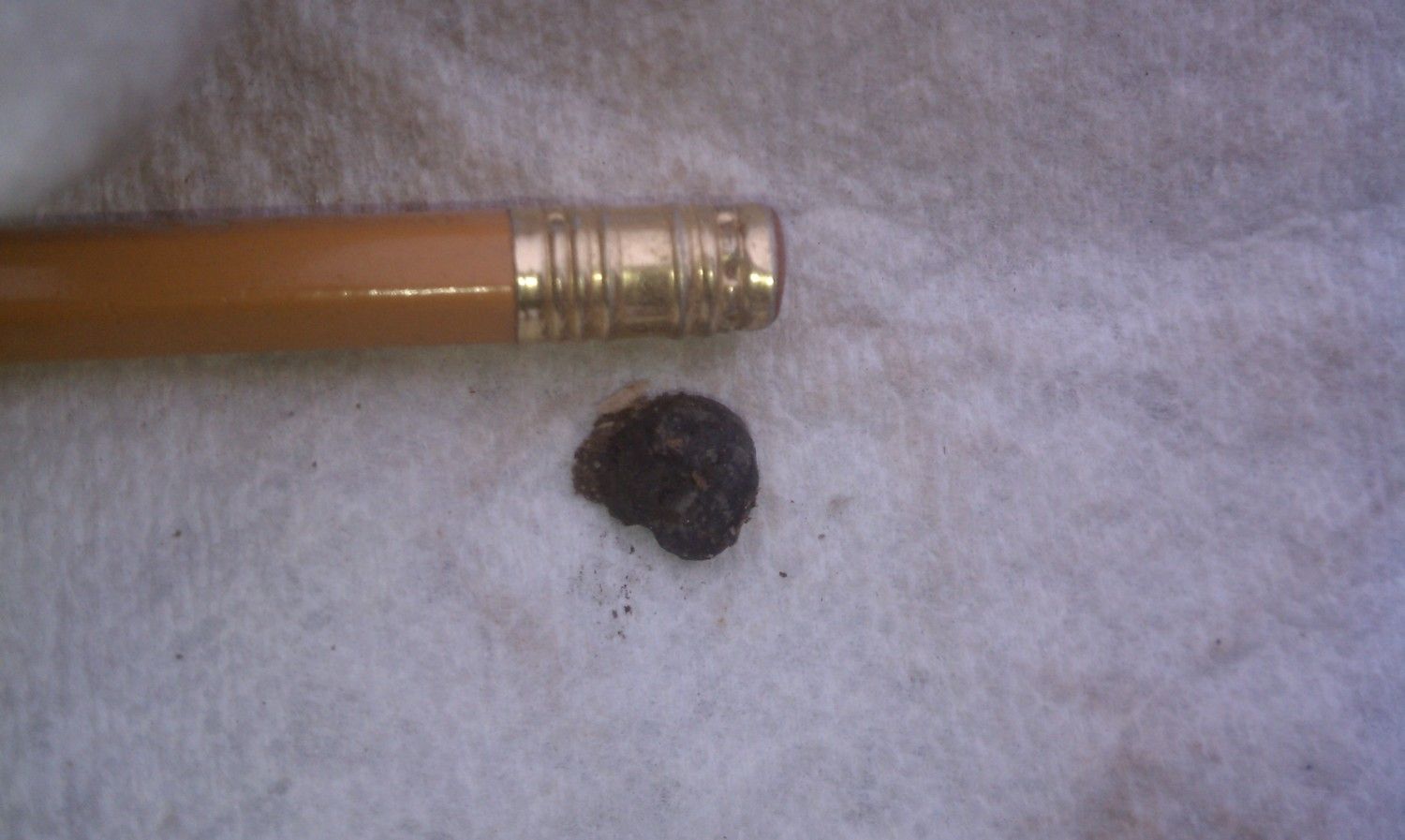 7)Top of right foot after the poop plug is out. You can see the indent where the poop once filled.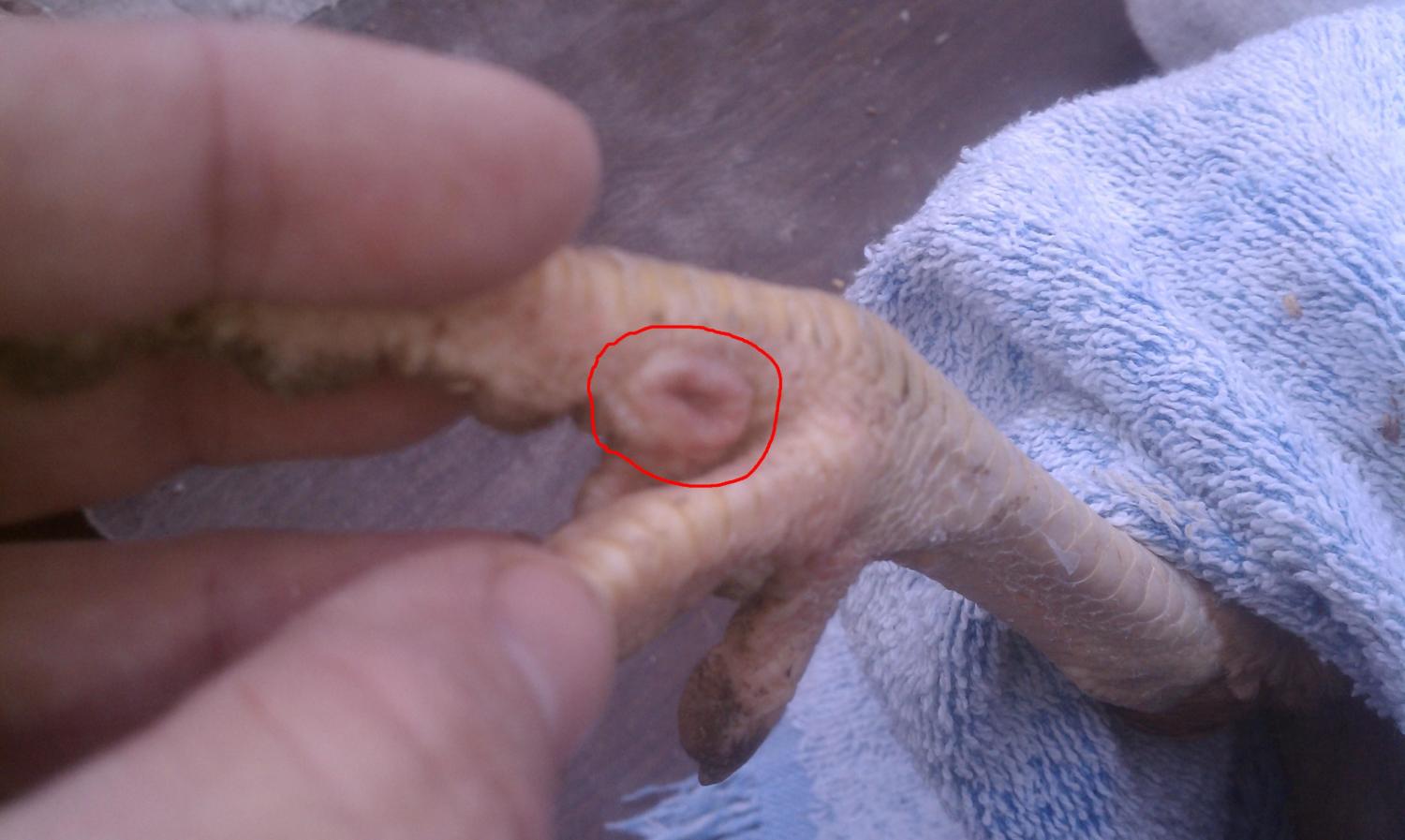 8)Back to the left foot. The red circle is the poop plug and the green circle is the bumble foot.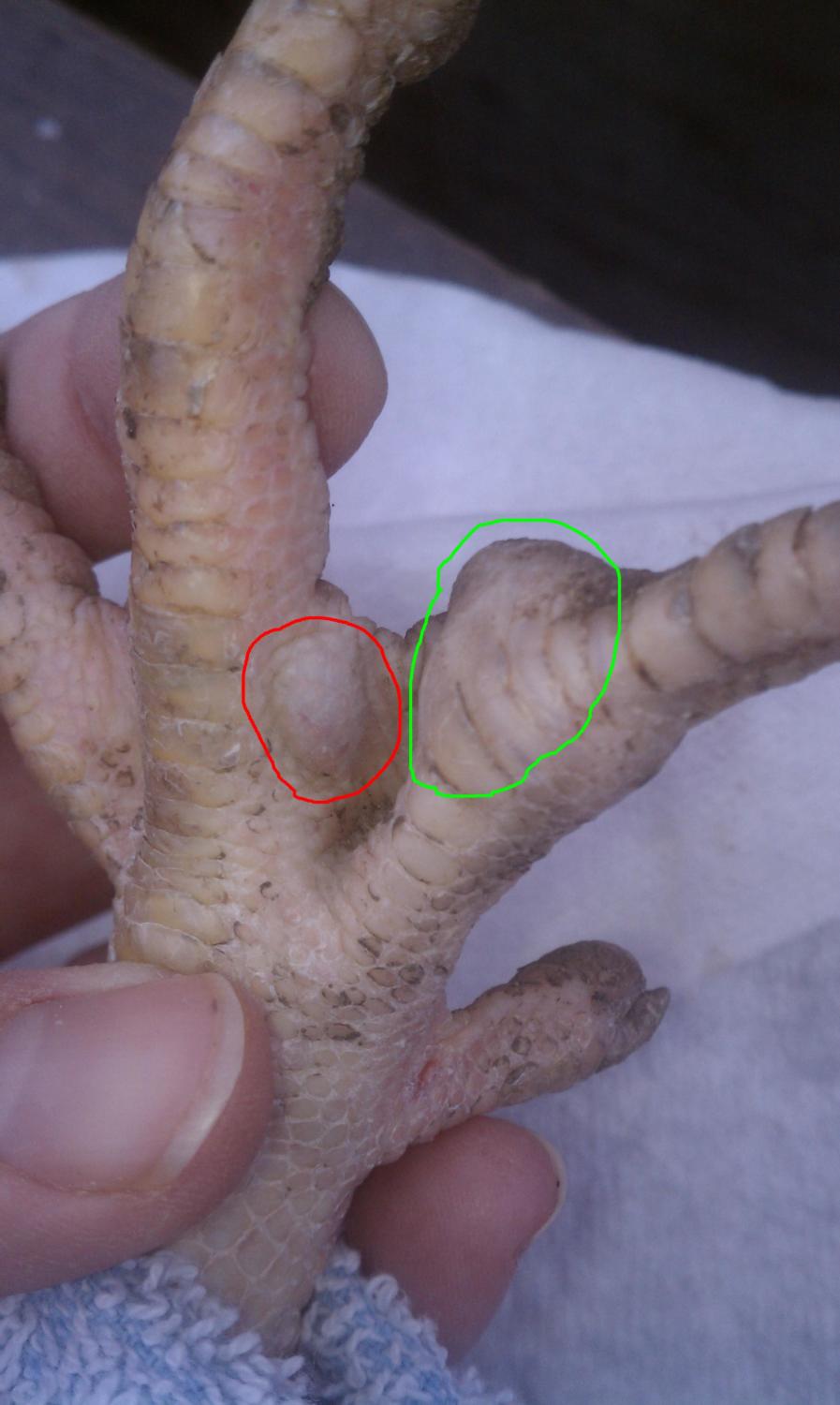 9)The bottoom of the left foot the red cirlce you can see the web is more of a pocket where the poop gets stuck. The green cirlcle you can see the bumble foot scab.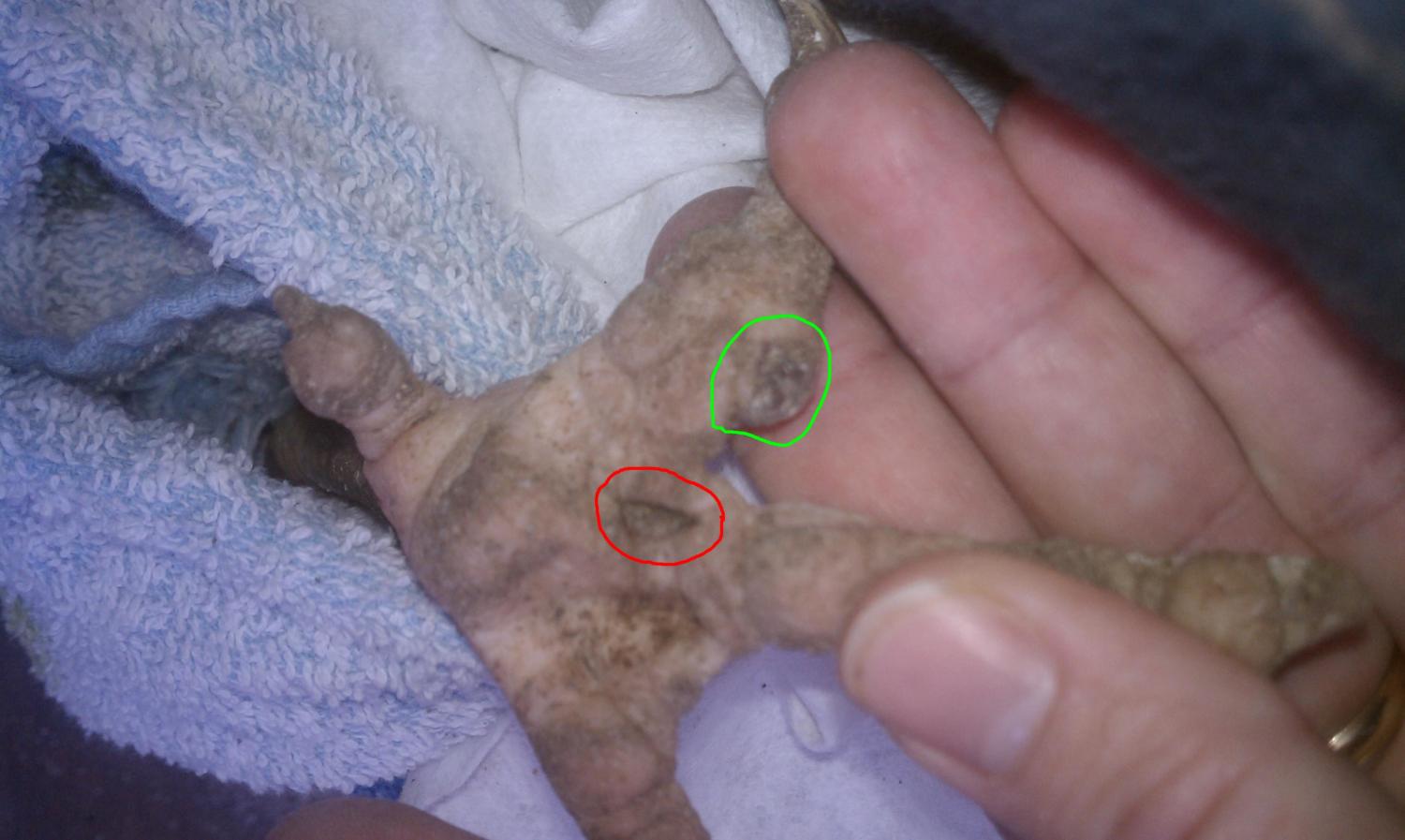 10)This poop plug popped right out.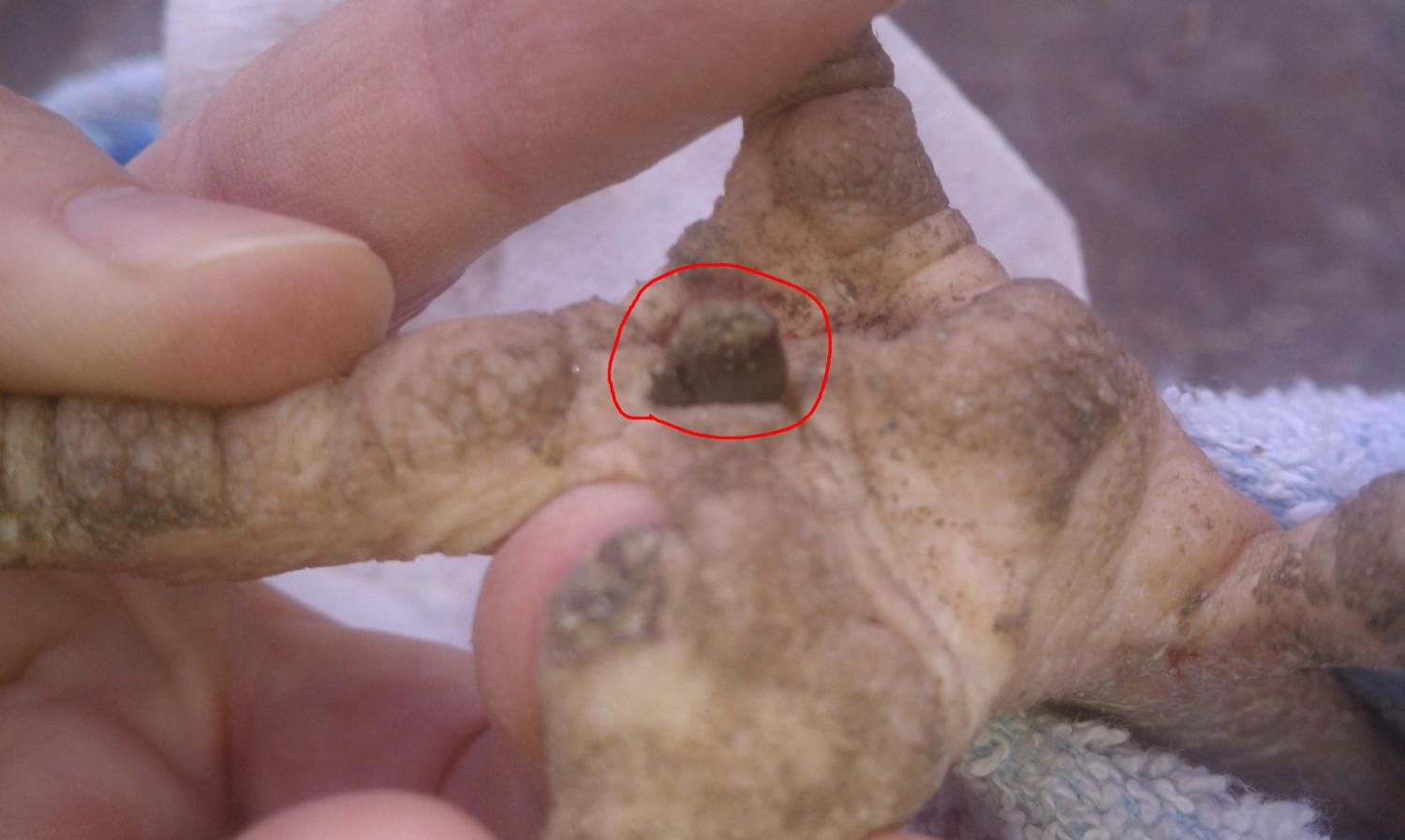 11)Here is the bumble foot scab. I cleaned it and softened it a bit with betadine.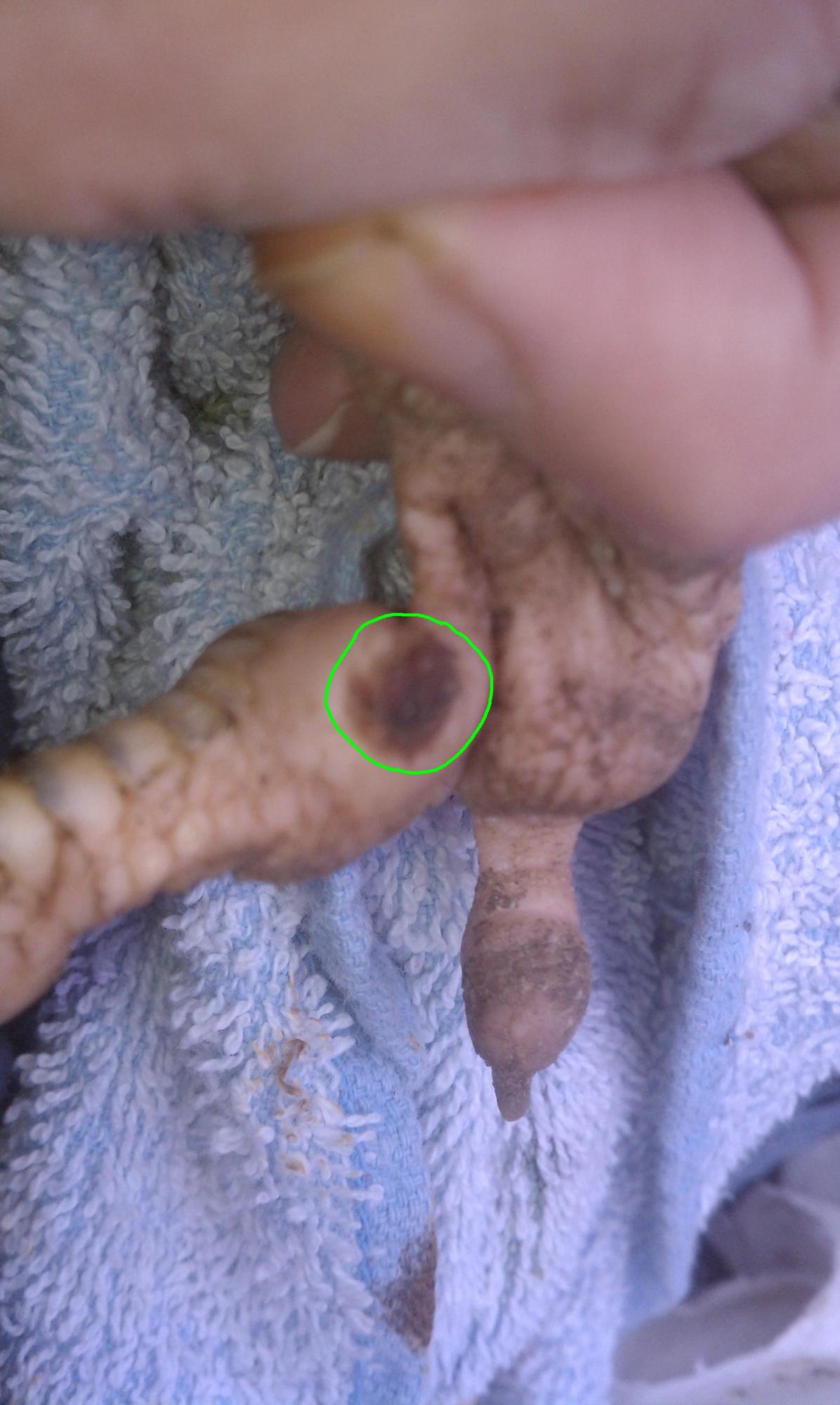 12)This is after I removed a good piece of core. I don't think I got it all but she started squirmming too much. I'll poke around some more tomorrow.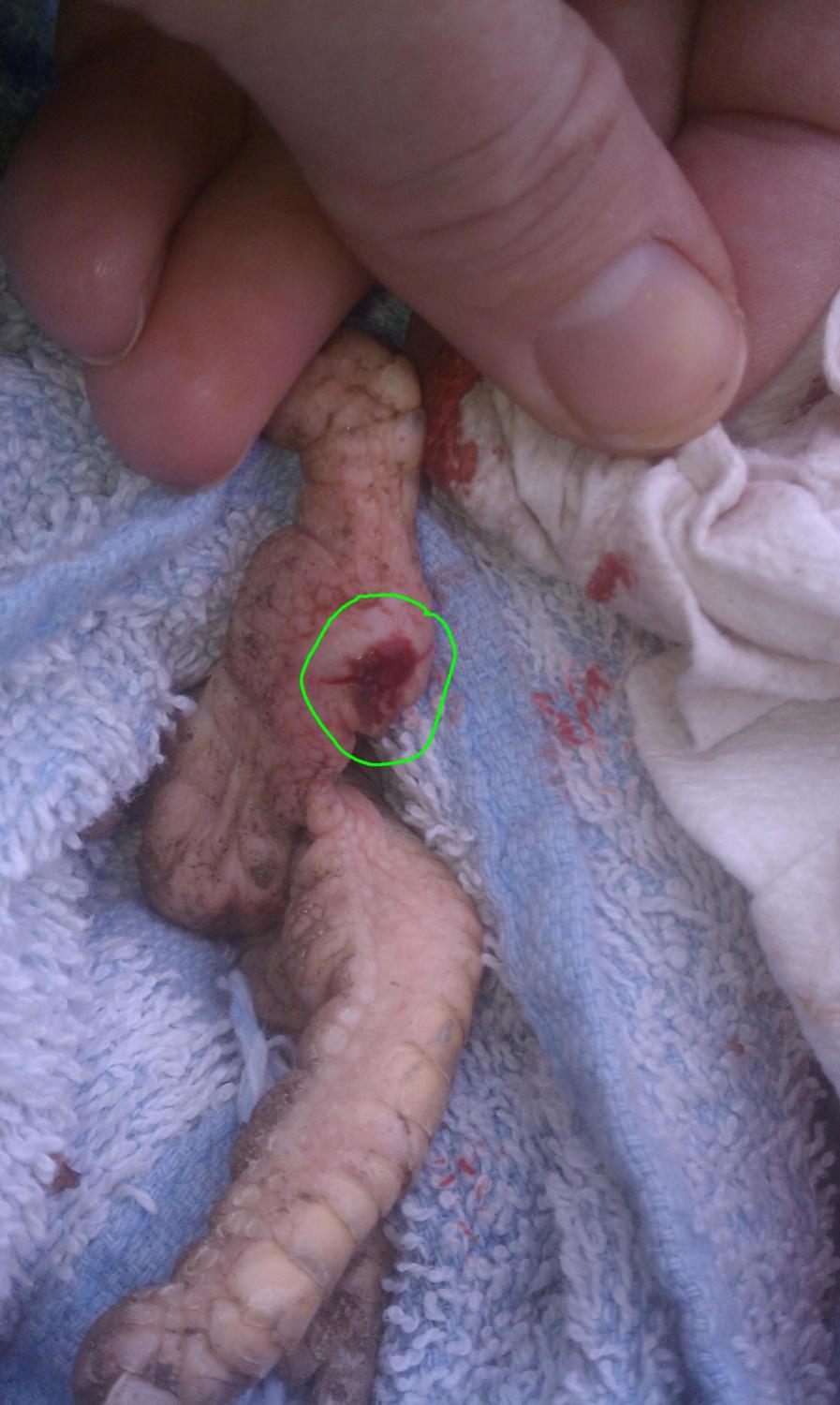 13)She is all bandaged up. No worse for wear. She is up moving around fine.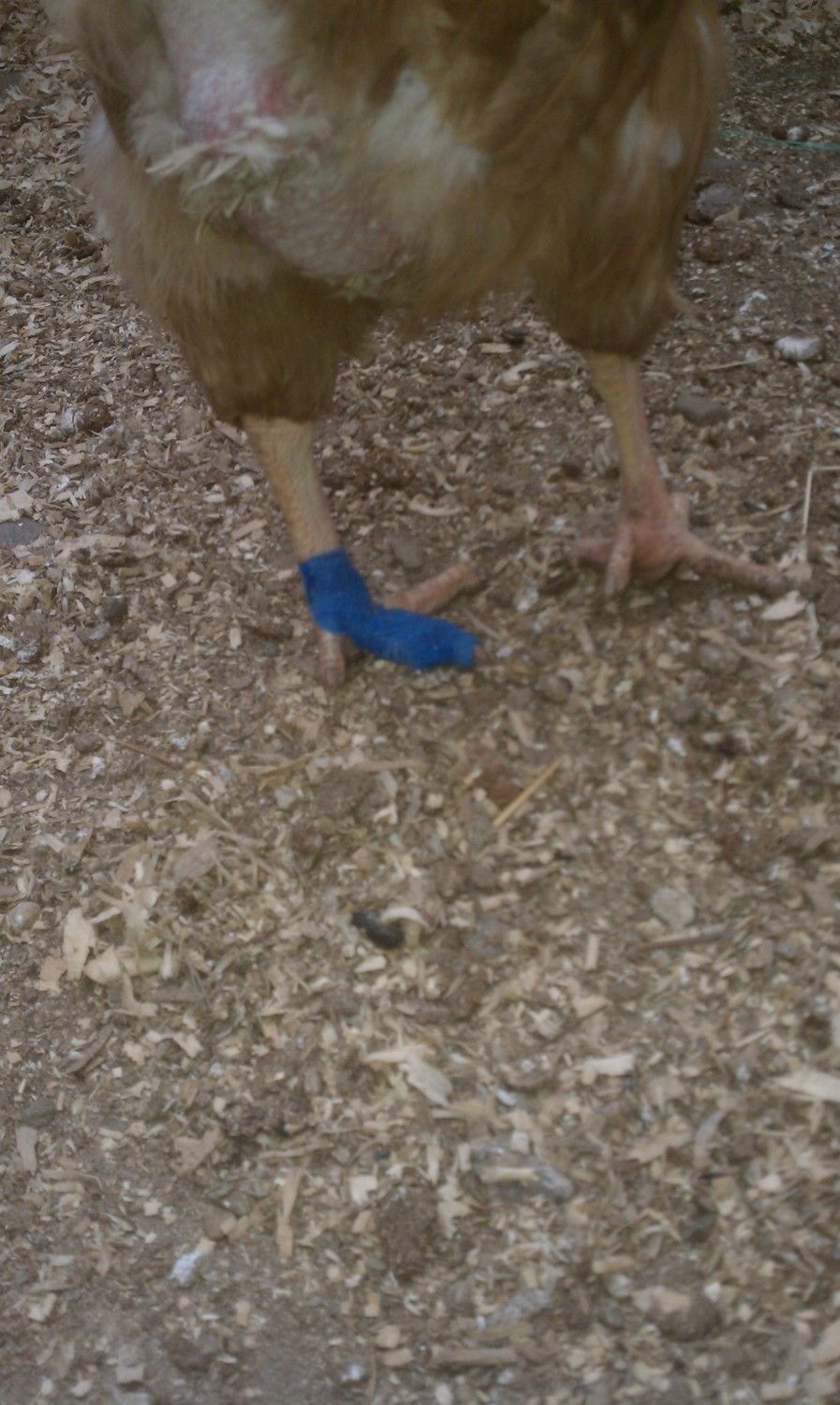 Apple Orchard plus... 300 assorted chickens, 1 goose, 15 sheep,7 goats, 1 llama, and 2 dogs.

"Green acres is the place for me...Farm living is the life for me...land spreading out so far and wide...Keep Manhattan, just give me that country side." lalalala
Apple Orchard plus... 300 assorted chickens, 1 goose, 15 sheep,7 goats, 1 llama, and 2 dogs.

"Green acres is the place for me...Farm living is the life for me...land spreading out so far and wide...Keep Manhattan, just give me that country side." lalalala