Sorry! Sorry it's been so long since an update. Again, just not wanting to, well, jynx anything I guess!
Good news thou! Both are doing really well!
#1 has been drunkenly stumbling around and #2 has kicked free of his/her shell and has all but absorbed the yolk. I was a bit worried (and honestly, still am) about 2 because it looked like there was a tiny bit of yellow on his/her foot under the yolk (where I couldn't see) but nothing was oozing so I just let em be. A few hours have gone by since then and 2 is now awkwardly hoping around as well! The yolk is all but completely absorbed, and again, no leaks. If the yolk was leaking, it must have been tiny and since dried up. Both have eyes open and yes, I melt every time they look at me. Which is every time I talk to them. Hahahaha, they cheep and peer up at this giant weird thing in their sky! Hahaha, def imprinted these two. x'3 (<-happy, tears of joy, catface. in case anyone was wondering lol)
I got a good picture of 1 about 20 min ago but 2 is still mostly resting so I'm letting her. Thank you again SO MUCH to everyone who was rooting for us (me and the ducklings). I can't tell you how valuable and appreciated your help, advice, cheering, concern, etc. has been! This literally would not have been possible without you.
I did take pictures throughout the whole thing (and will post a photo journal later if anyone wants), and like I said earlier, some of what I learned later would have been very useful in the beginning, but it's my own fault for being unprepared. I really just thought mama was gonna do it! lol That said, if this does happen again, I feel much more prepared and confident and I know what I should have done in the beginning.
Like since they hadn't absorbed the yolk yet, I should have only chipped away a tiny bit of the egg, made a hole for the beak to breath and then wrapped them in plastic wrap (with a tiny hole for breathing) and kept them moist until they absorbed the yolk., THEN tried to chip them out of the shell slowly. I feel many would have had a much better chance if I had done that. But I didn't know and thus tried to do everything I could to the best of my knowledge. Even so, I can't help but feel awful about the loss of the others. Thank you all so much thou for not chewing me out or anything, and instead offering kind words and shouts of encouragement. Its meant so much, I can't even tell you.
More info and photos on the next post.
But I'm def not dwelling on anything as I have two healthy, peeping babies to show for my efforts! Yay!!
So here is #1, before and after: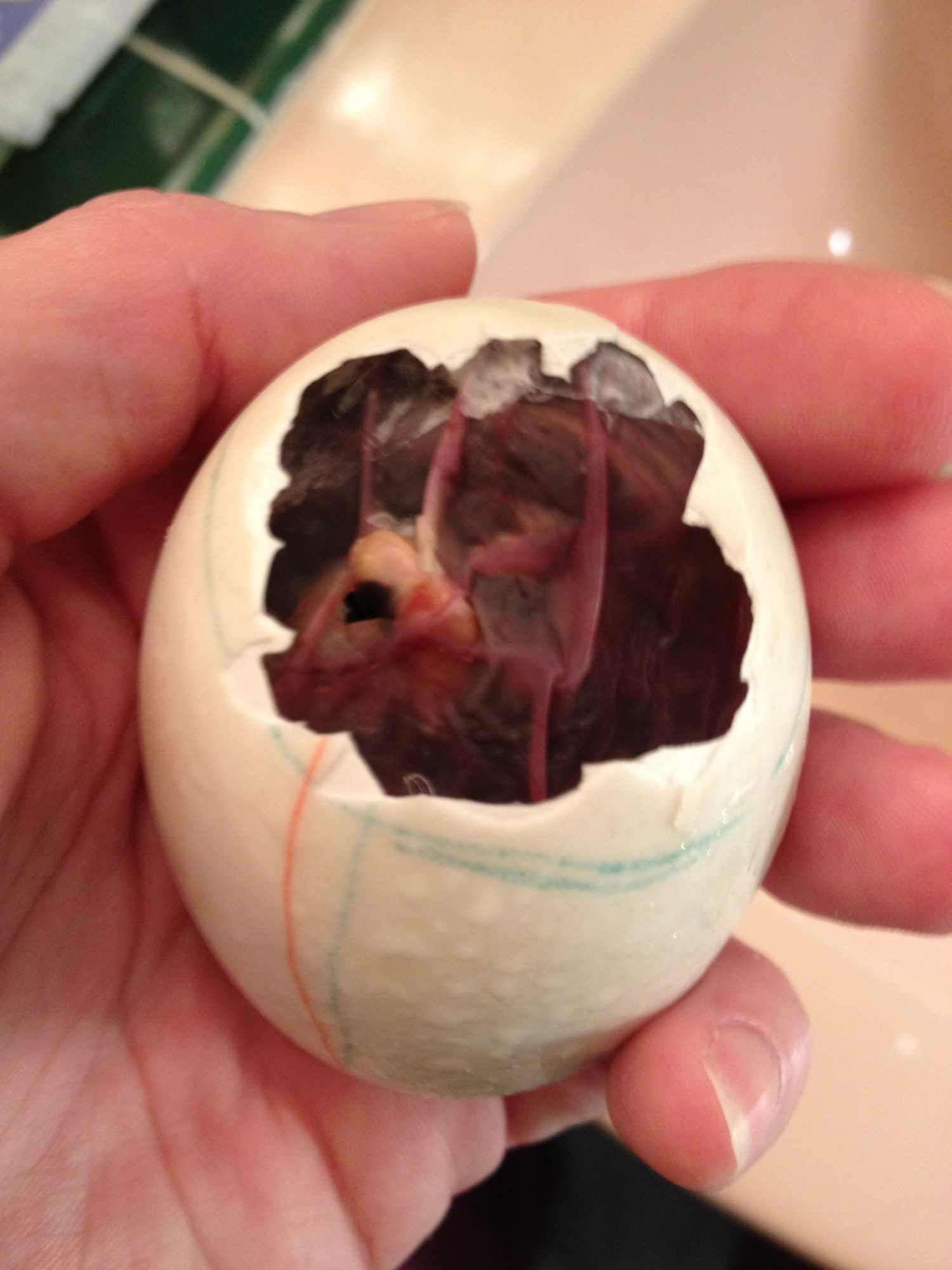 This was right after opening, but also after I started wetting the membrane. Didn't think to take a picture of the dry membrane since I was in such a hurry to wet it but it looked much tighter, like the baby had been shrink-wrapped and paper-mache'd. The membrane was almost as white as the shell.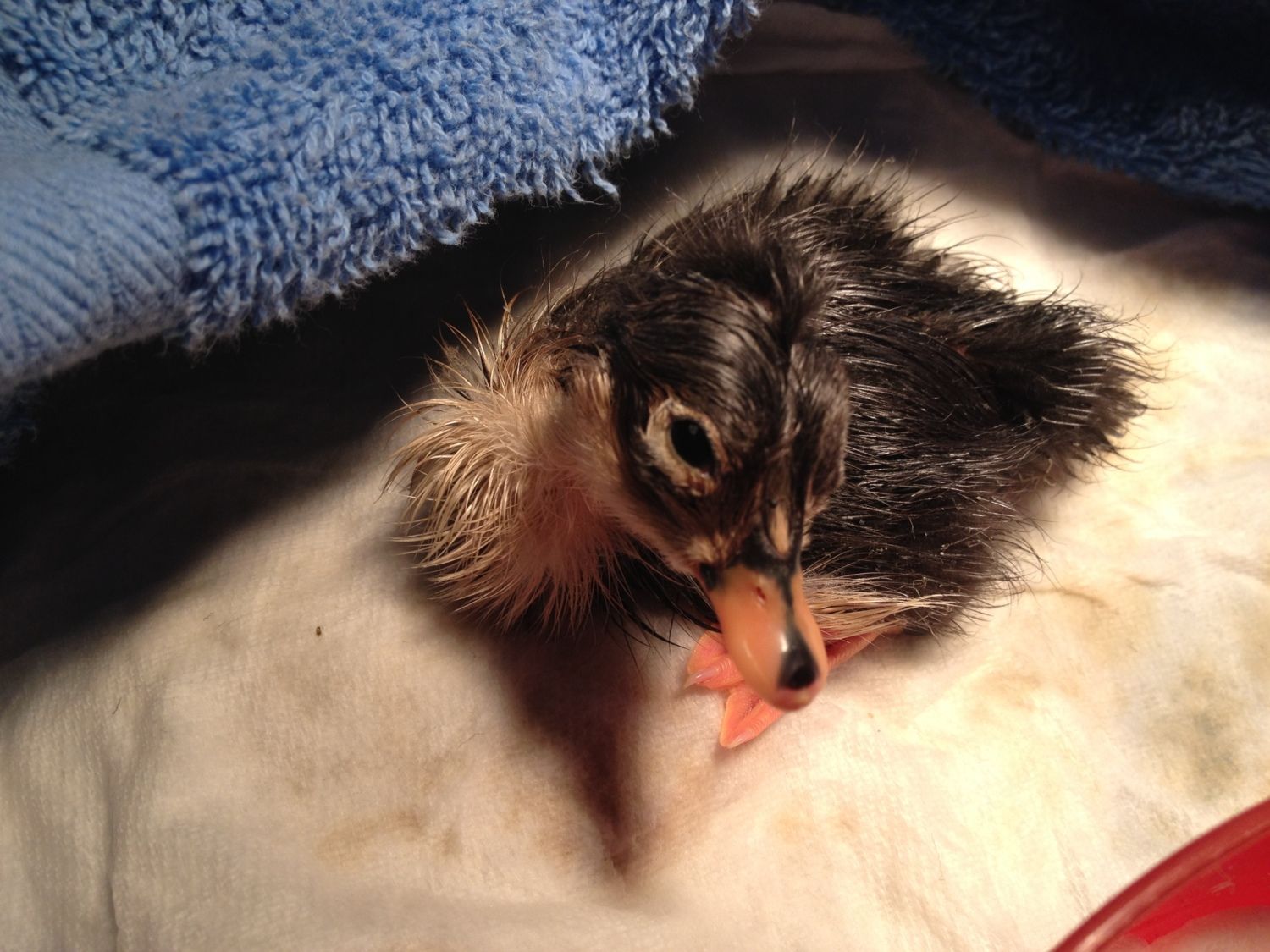 And, after!! **MELT** x'D Neat markings on them too, due to them being half cayuga and half pekin, probably. I'm really diggin em.
And then here's 2: (he/she decided to wake up for a moment when I went in there last)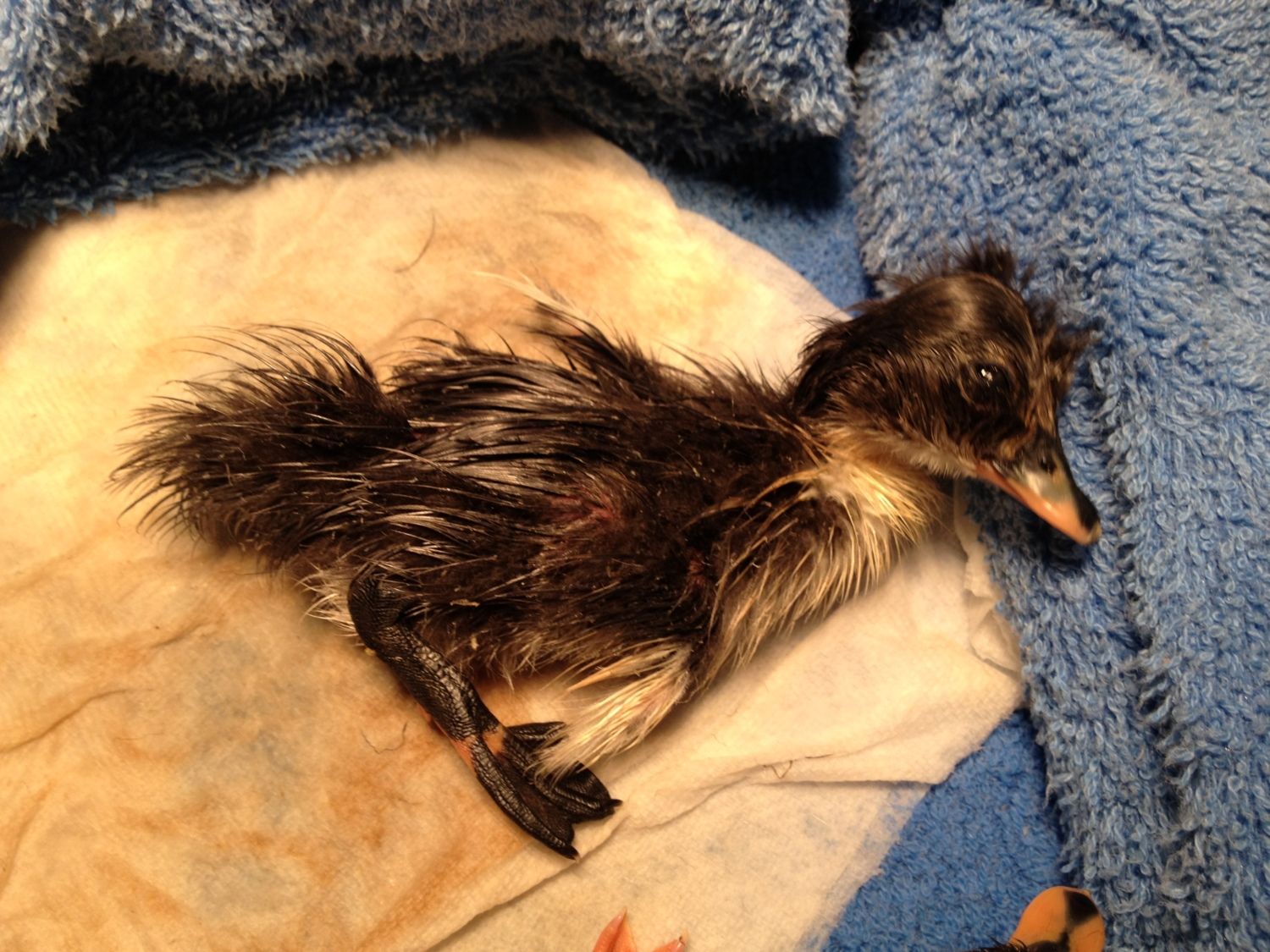 She/He's really tired still. Managed to catch a moment with her eyes open thou.
She had hopped over to snuggle down with her sibling a moment earlier: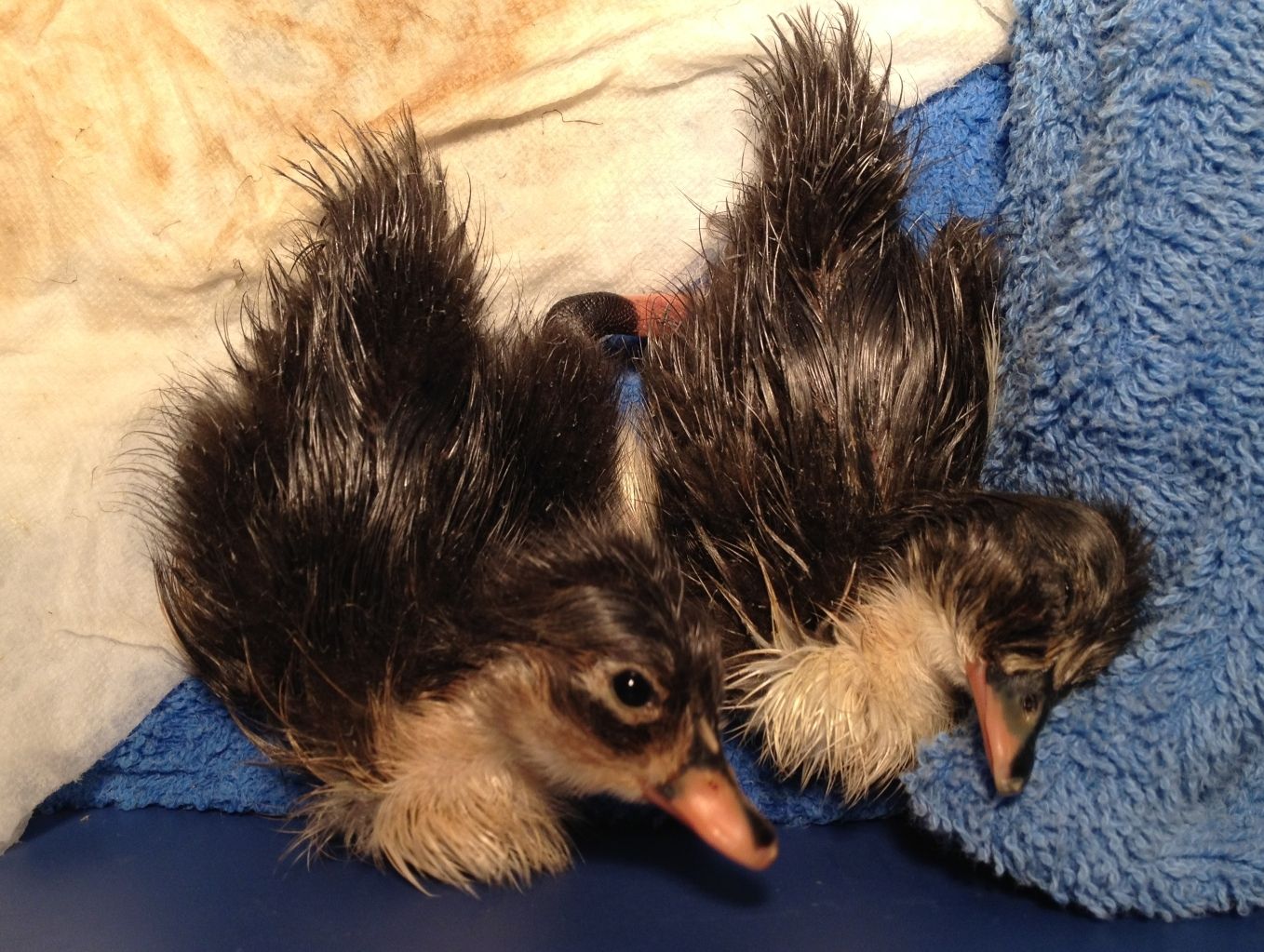 More pictures and updates once they fluff out and whatnot. They look great and are doing really well but I know we're not quite out of the woods yet.
Thanks again everyone!