W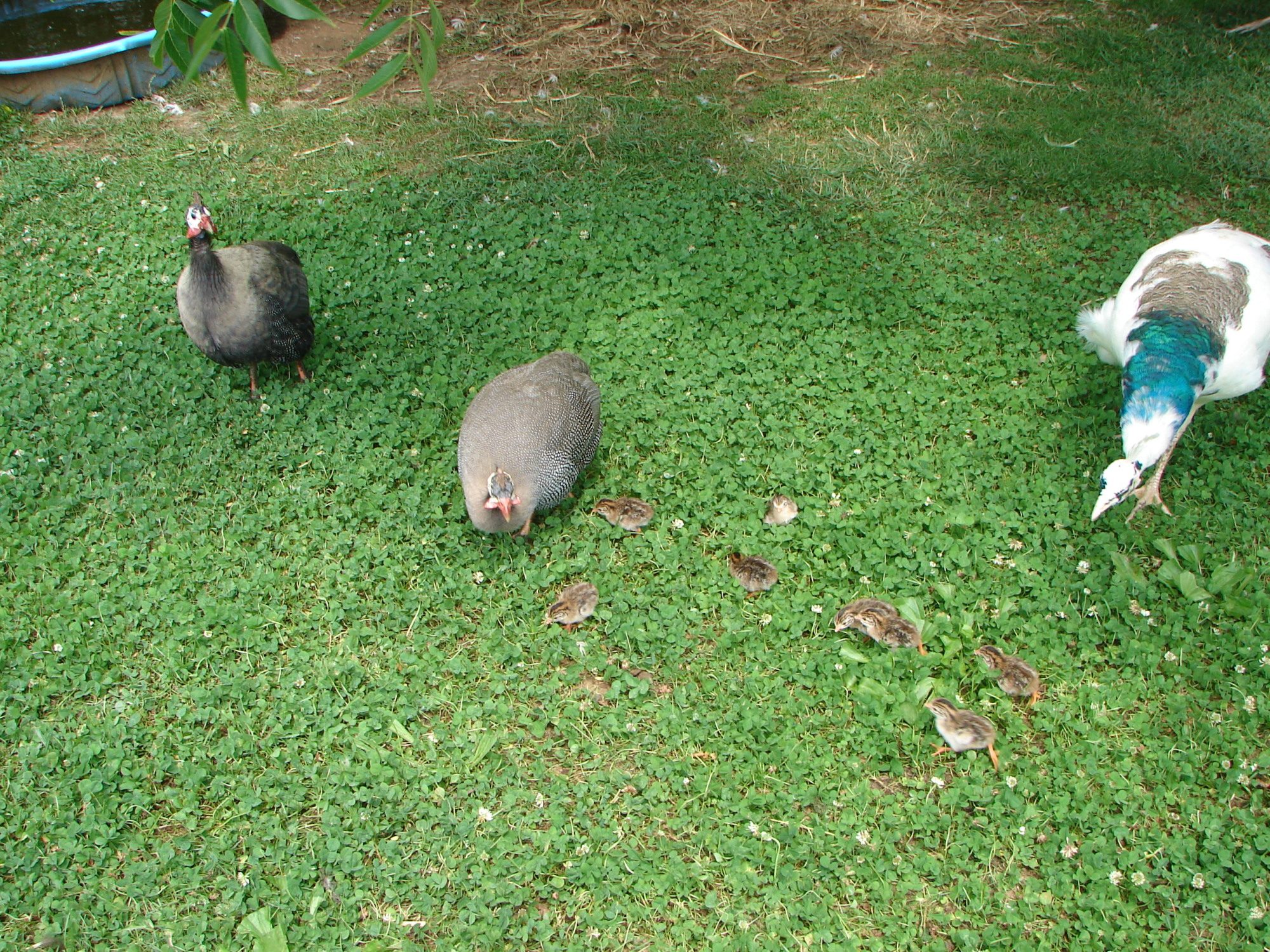 Was in a bad mood to start the day off til I went out to give fresh cool water to everyone when up walks these
cutie pies......my  free range guineas brought their babies for me to see....the peafowl where checking them out...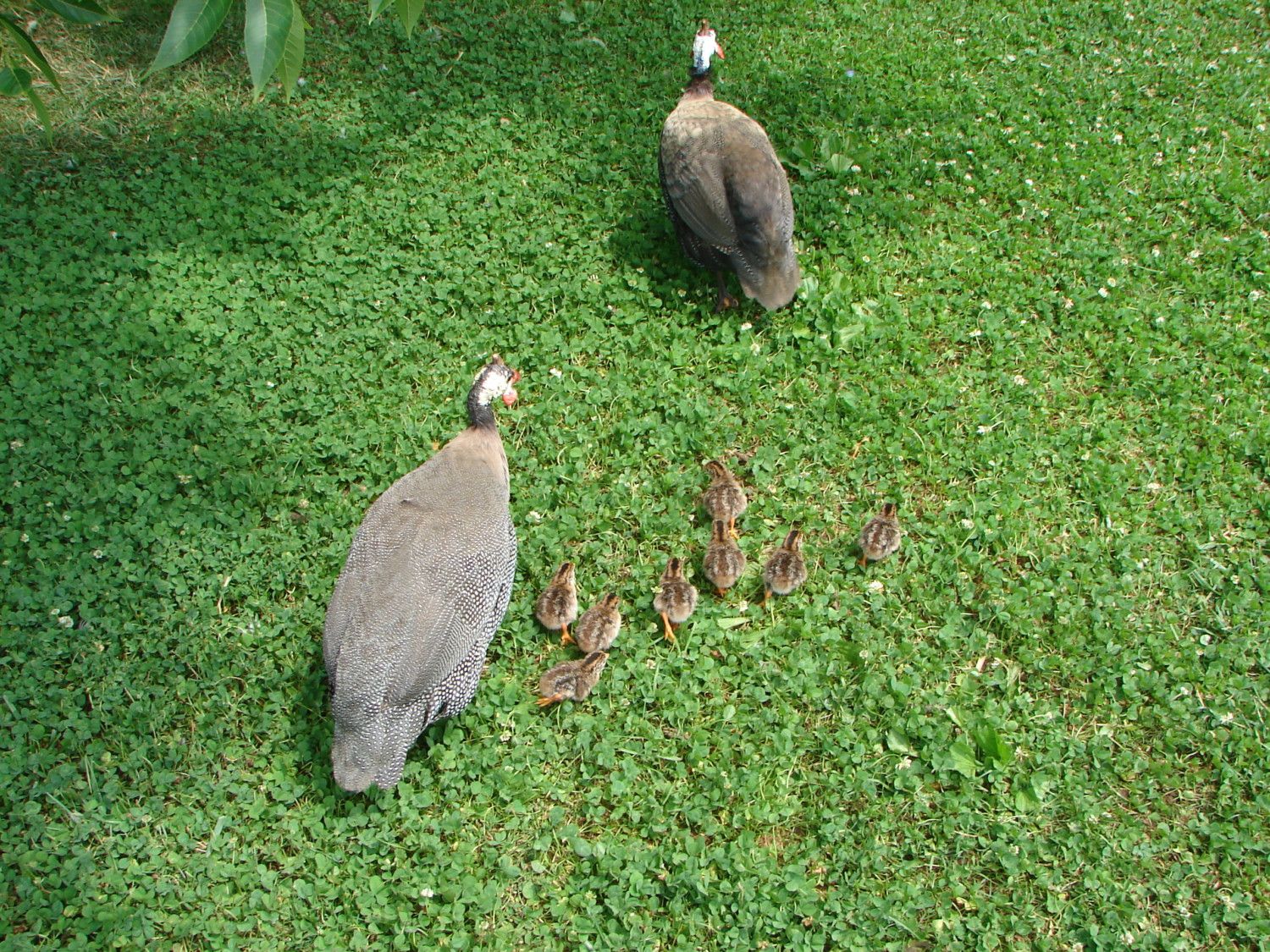 I don't take good pictures but had to share these since it's the first time I have seen any free range keets...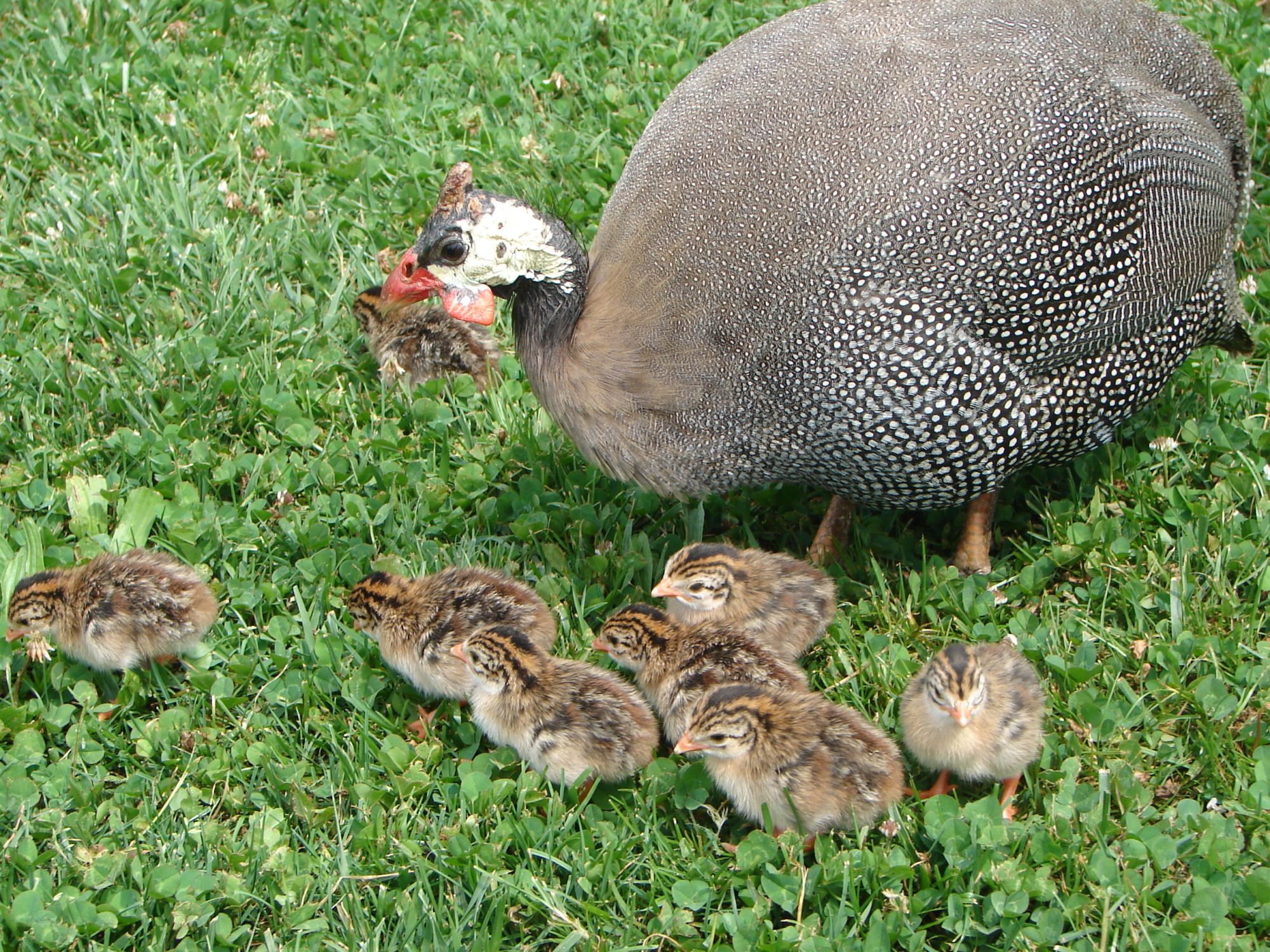 the couple actually had 15 keets, 2 of them buff colored, but I scooped up 8 of the keets and put them in
my brooder inside....I hope these little guys make it! aren't they cute!!
Hope you liked my pics!