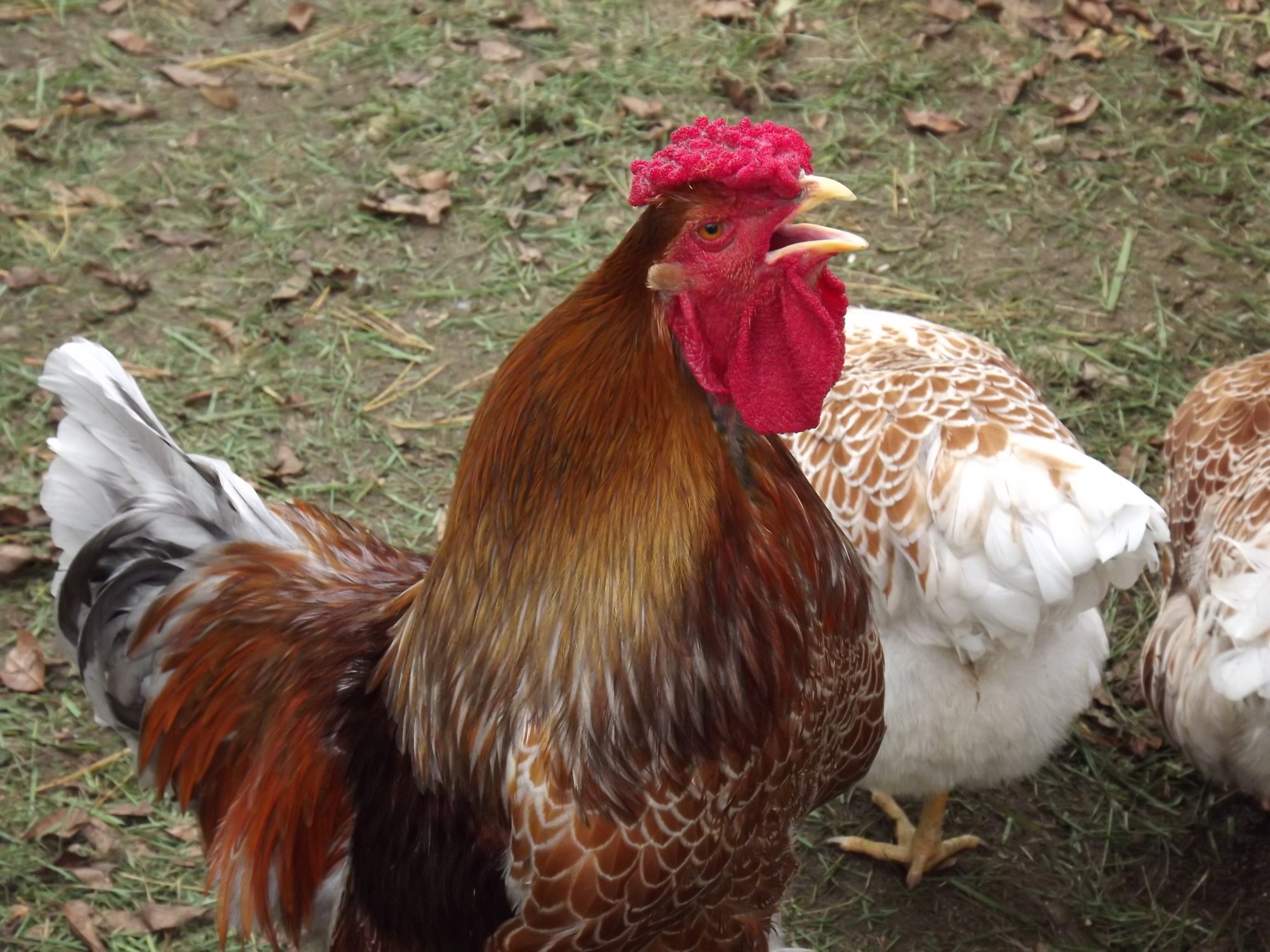 Pros: Lay lots of white eggs,don't eat a lot,.great bug killers,curious and friendly as long as you are calm around them.
Cons: A bit flighty if you move to quickly around them.
A friendly chatty little chicken.
Love the color/markings on mine.
I did have to earn their trust by staying quiet in my movements around them.
I like them more every day.
Economical eaters and great tick pickers.
They love to follow me around like little ducklings-occasionally undo my shoestrings for fun.