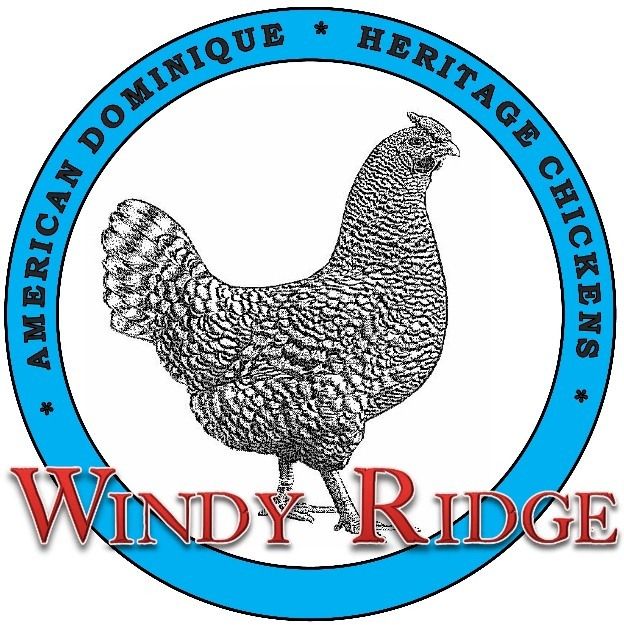 Pros: Friendly, Thrifty, good producers, great tasting, beautiful, great mothers. second year hens lay mostly large eggs.
Cons: Medium egg for first year pullets
I Love Dominiques! Besides being our oldest native American breed, they are specifically suited for North America. Last summer we had temperatures to 110 F for a week, and the entire summer was the warmest on record for our area. In the winter it frequently get to below 0 F. They continue to lay about 1 egg every other day. The cockerels are fantastic eating. We process ours at about 26 weeks, and they average about 5 lbs. dressed. The pullets start laying at between 18-22 weeks. Slower developing than some other breeds, this Heritage chicken breed has time to develope flavor that you don't get in store bought chicken. Very friendly, and easy to manage. In November-December 2012, our 12 hens and 1 rooster plus 5 EEs only went through 50 lbs of feed in 6 weeks. AND they still lay eggs! Some roosters can be ornery, but cull those and keep the one with good manners. The best dual purpose breed out there.
From an old publication:
Ten Reasons
By Dr. H. H. Lehman
From 1914 "Dominique Doings"
History repeats itself. Old things become new. The good and noble cannot be suppressed. All this is true of the American Dominique. They are coming, and coming to the front rapidly again, as a leading utility fowl. Why not? They are second to none for real merit. Following are ten cardinal reasons why they deserve a front place:
1.They are an exceedingly hardy fowl.
2.They are easy to raise.
3.They breed true to color; very few culls.
4.Mature young; pullets begin to lay at the age of five and six months.
5.They are splendid year around layers and especially a good winter layer.
6.They endure cold weather remarkably well because of their small combs and busy habits.
7.They are fine meat fowls, having nice yellow skin, and are remarkably well adapted for broilers.
8.They are active and very free from disease; seldom become over-fat.
9.They compare with the smaller breeds as layers, yet are much more profitable for market fowls
10.The Dominiques are the greatest utility fowls and money makers in poultrydom.
If other breeds have disappointed you, try the American Dominique.
Fields , Mark A. (2012-08-16). The American Dominique: A Treatise For The Fancier (Kindle Locations 4405-4422). Mark A. Fields. Kindle Edition.