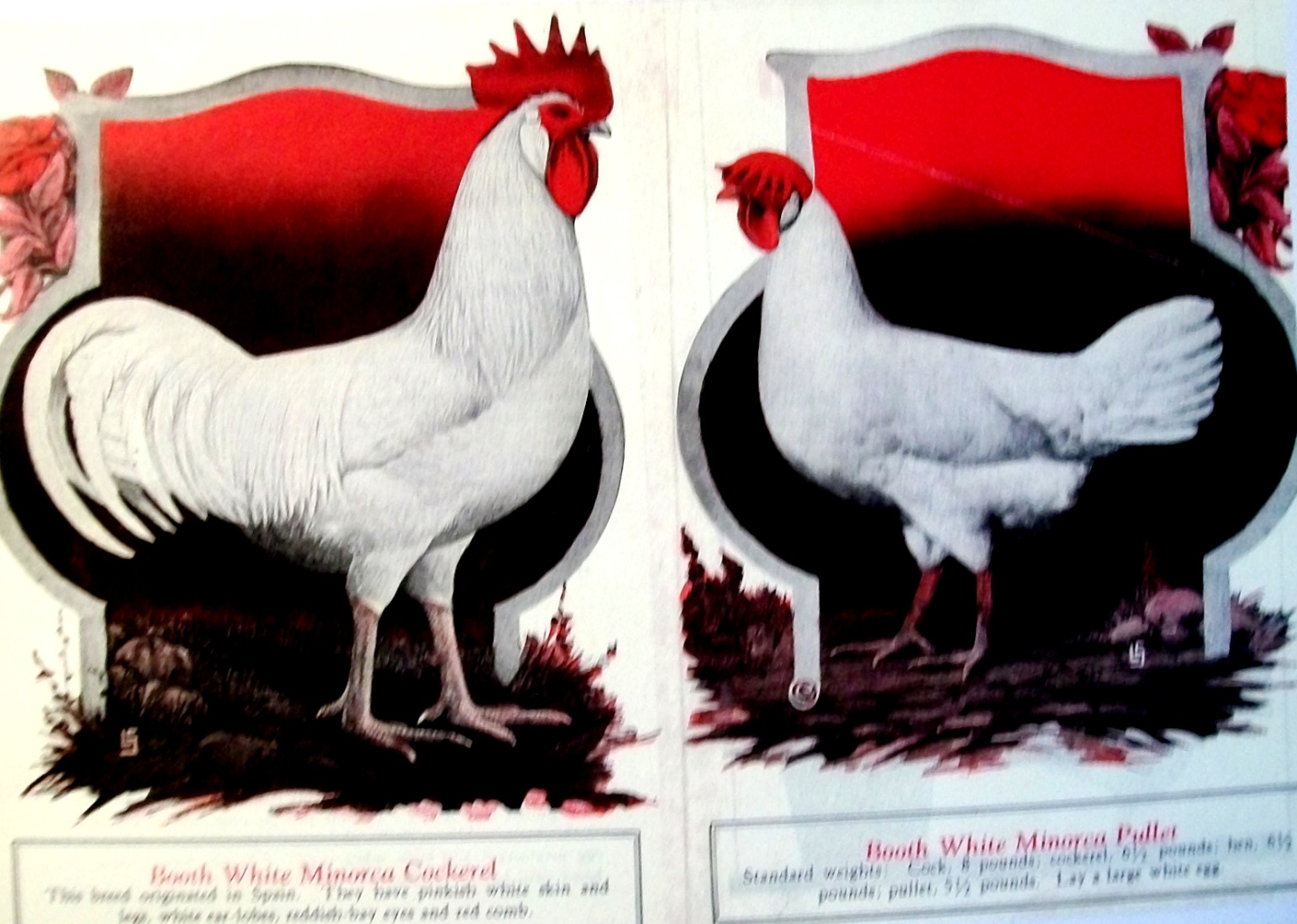 Pros: Size and egg laying ability
Cons: Slow to develop and hard to locate
Minorcas have always struck me as true royalty of the poultry world because of their stately presence and impressive size.  They are often overlooked for egg production in favor of White Leghorns or sex links these days but they are exceptional layers of very large white eggs. Once fully developed they are very large in size.  A full grown cock bird will be close to three feet with his comb and hens will also be very large with size near 7 lbs.
Of course hatchery Minorcas will grow much faster and lay a little smaller white eggs and also will not be near as large as the exhibition strains.  I have raised both.  The hatchery birds are a little more flighty, similar to Leghorns in that regard.  But they are still very good chickens that are very prolific layers.
The exhibition varieties are VERY large birds, stately and magnificent.  Seeing a flock of Minorcas together is a sight to behold as they are very active birds for being so large a specimen.
I currently have Single Comb and Rose Comb Black Minorcas but they were hard to find as there are not very many breeders at this time of exhibition type Minorcas.  They also come in SC and RC Whites and SC Buff.  Some good Buffs are being worked on at this time but the Whites are very rare in the US as many breeders chose to raise White Leghorns many years ago and the White varieties went to the wayside.
Hope this is helpful information.
WyandotteTX/ John