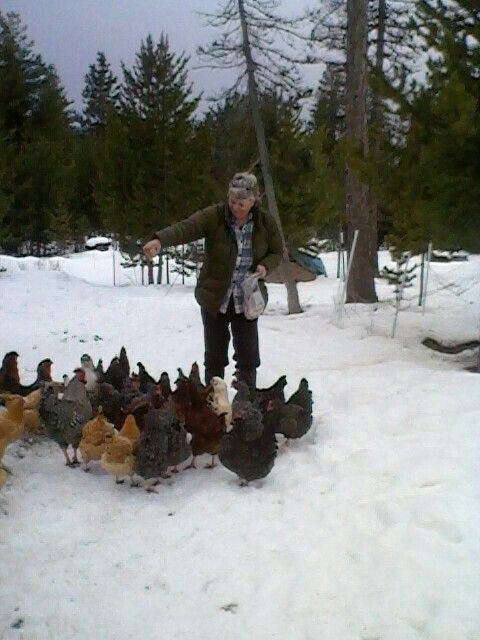 Pros: Small comb for extreme cold climate tolerance, great layers, good mothers, gentle, colorful, good dual purpose
Cons: None!
Wyandottes come in an amazing variety of colors, the Silver Laced and Blue Laced Red  being my favorite colors. These wonderfully sweet tempered, dual purpose birds, can be confined or raised to free range, they are adaptable, thrifty, predator savy, and their mellow laid back personality allows them to mingle in a mixed flock, and be a pet as well!
Alot depends on how they are raised, the more contact you have with them the more social they are with you, my six, plus rooster all want to be in my lap! And you will always have the occasional biddy, in any breed, but for the most part these birds are outstanding birds! These are not the first Wyandottes, I have had, I have had several flocks over the years, and have consistantly seen the same birds everytime! 
They lay nice large brown eggs, will brood and raise their chicks, requiring little intervention, and the chicks are the sweetest, mellowist of all that I have raised! Being dual purpose, they provide meat for the table as well, though I dare ya to butcher one, they have a way of winning your heart, lol! Excellent farm, 4H, homestead, or backyard bird. Their beauty and mellow nature, makes them great town birds, neighbors enjoy seeing these striking birds! Another of our American birds, they would be a fine addition to any flock!