Guys,
A while back I bought some Sizzle eggs from two different people and I hatched a bunch of chicks. These birds are all about 2 ½ month old now and I'm just starting to determine the sex of some of them (three of the males have started to crow). At the same time that these eggs had hatched I also hatched a handful of different color Silkies. So now I have a handful of birds that look like….
A Silkie with frizzled regular feathers
A Silkie with  regular feathers
A Silkie and
A Cochin with smooth feathers
I guess my gold is to pick some of these birds to breed in order to get more Sizzles or better yet birds that look like Silkies with frizzled regular feathers. Look at the pics below to see what I'm talking about in case I'm not explaining it correctly.
My problem is, the more I read about this the more confused I get.
I have read that you get the best results from a Frizzled Cochin and a Silkie. That you shouldn't breed a Sizzle to a Sizzle. That Frizzled anything to Frizzled anything is a big no no. That Frizzled to Frizzled will give you anything from really tight curled feathers to brittle feathers breaking and falling off. That you get the best results with first generation birds and that sec generation birds are a crap shoot. And so on and so on.
My thought was to keep all the hens that have all the desired traits that I like. Then, pick either a smooth coat male Sizzle or a male Silkie that I like and get rid of everything else. Unless of course I wanted to have two Sizzle pens then I would also keep a Sizzle roo that had all the desired traits that I like (the frizzled feathers skin color and feet) and put him with both Silkie hens and smooth coat Sizzle hens.
So my question is….is this thinking above correct or should I just stick with Frizzled Cochin's over Silkies to get what I am looking for?
These are some of my Sizzles that I like and what I'm aiming to get from any breeding I try.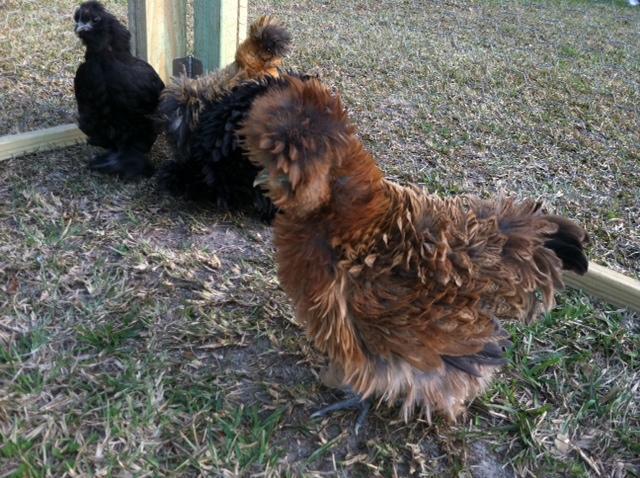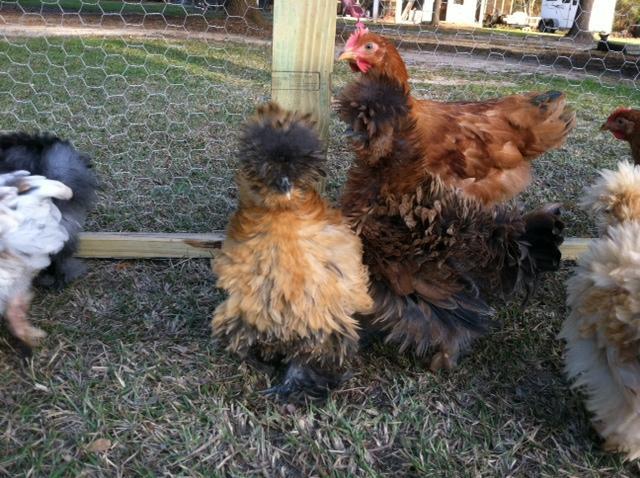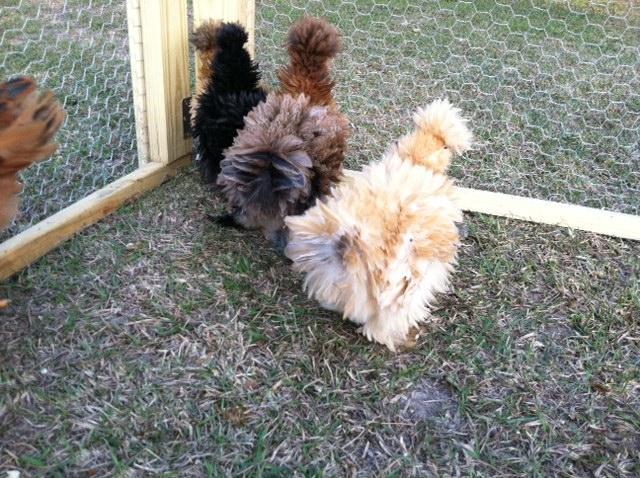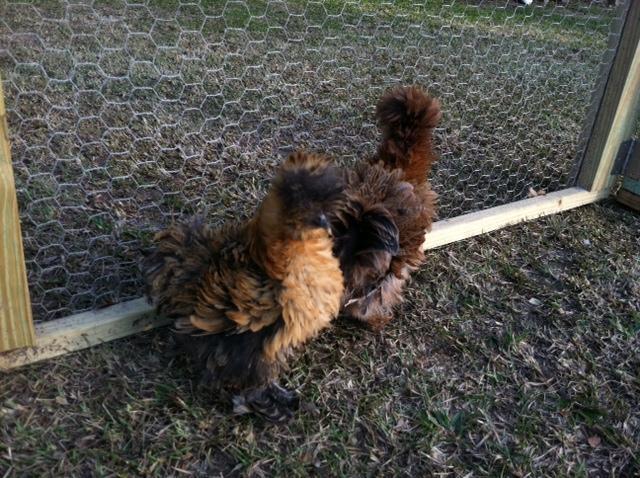 Thanks in advance for any help with this,
Chris