This Classified is Closed
For Sale:
AUCTION- 6 BEARDED CUCKOO SILKIE EGGS
Will Ship To: Anywhere

Offering 6 bearded Cuckoo silkie eggs. Auction ends Tuesday, Feb 21 at 8:00pm (central time). Bidding starts @ $35.00 w/ increments of $1. Place bids here do not PM.
Cuckoo silkies are still a work in progress. I have a cuckoo roos with black hens and cuckoo hens .There is also the possibility of hatching blacks chicks from the cuckoo X black hens. I have hatched some gorgeous cuckoo's from this breeding group.
I bubble wrap each eggs and then place them in a egg carton which is securely packed in a #7 Priority Mail box.Box will be clearly marked FRAGILE. I think the larger box offers good protection and rarely have damages but, due to factor beyond my control I DO NOT replace eggs or guarantee your hatch rate due to shipping and your incubation methods. Priority Mail is $15.00...Please pay by Paypal after auction ends so that I can ship the eggs quickly.NPIP # 64-1039 & US AI clean. Shipping only in U.S.
Payment is by PayPal to steve@thebantambarn.com Please NO eChecks they take too long to clear !
Happy Bidding !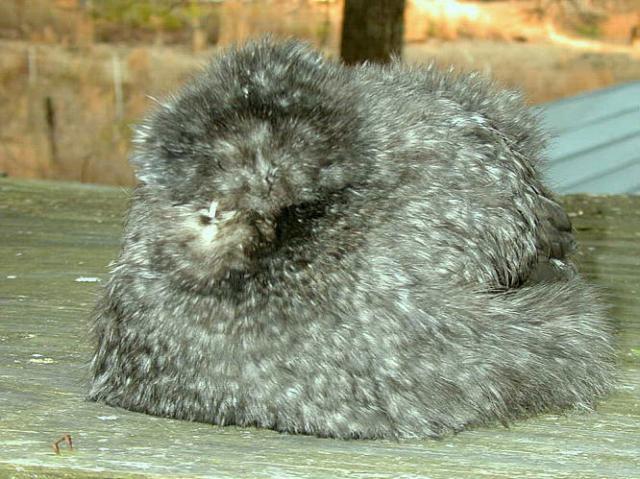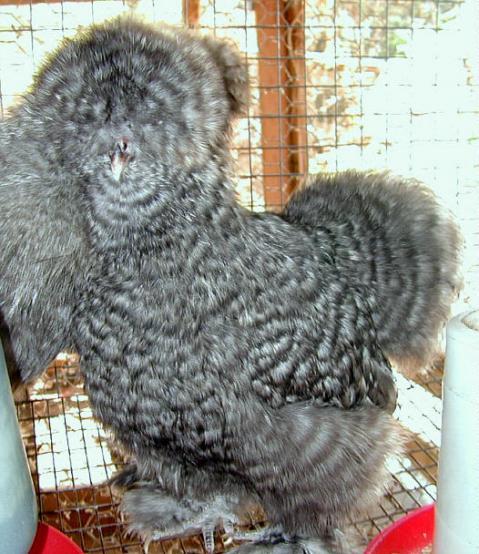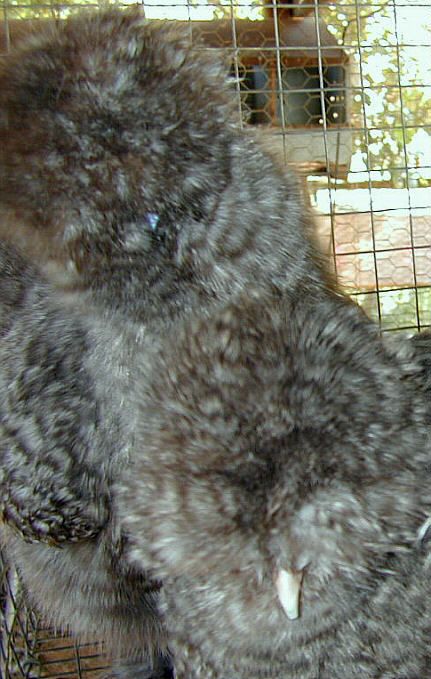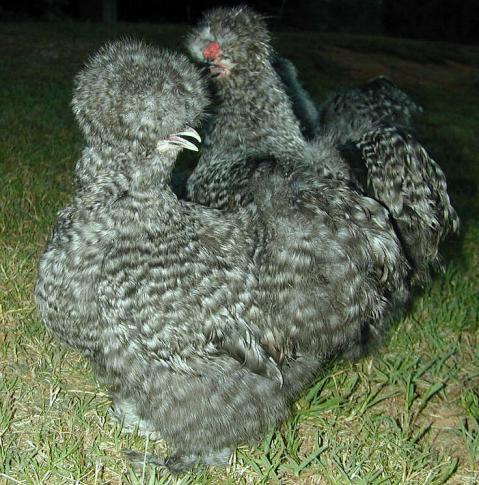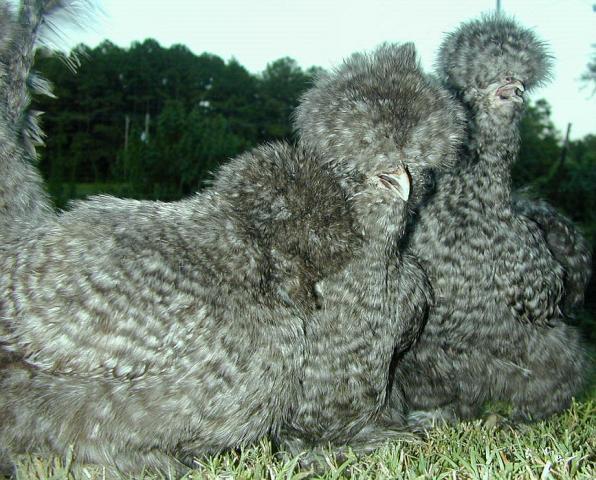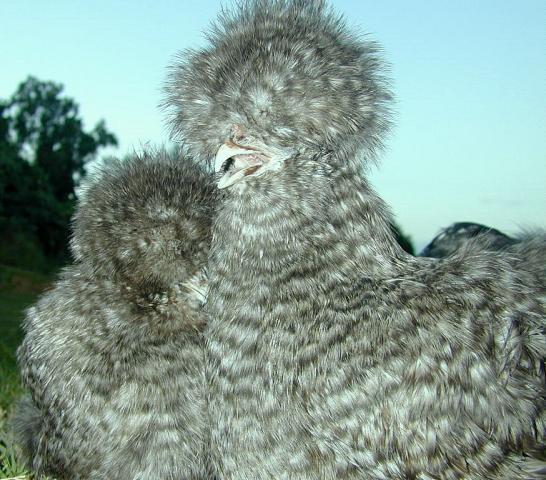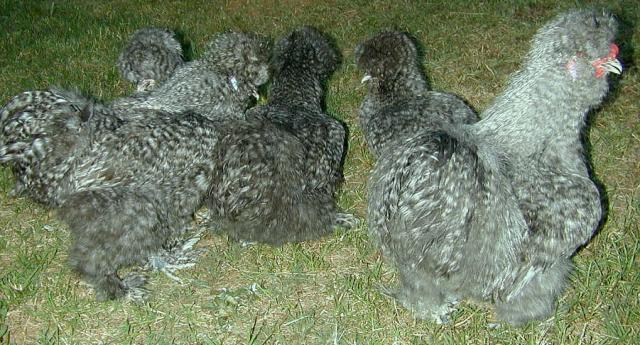 cuckoo silkie chick with small white spot on back of head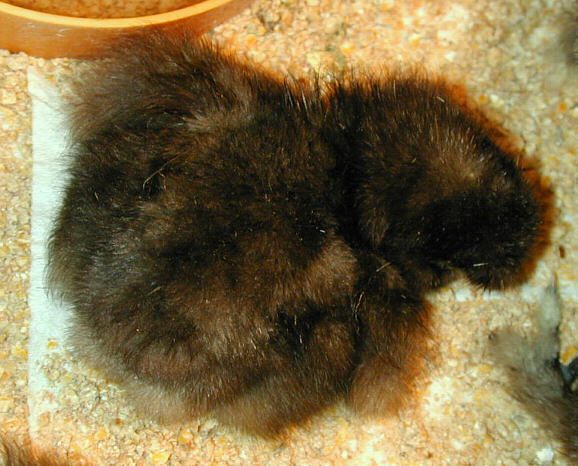 Bantams: Cochins, Rosecombs, Silkies Geese: Sebastopol, Buff Dewlap Toulouse, White African Ducks: Call, Muscovy  Peafowl: Purple, Opal, Cameo Silver Pied   NPIP 64-1039
Bantams: Cochins, Rosecombs, Silkies Geese: Sebastopol, Buff Dewlap Toulouse, White African Ducks: Call, Muscovy  Peafowl: Purple, Opal, Cameo Silver Pied   NPIP 64-1039