I still have been thinking about a automatic egg turner. I built part of it today. You have turn the eggs manually. It could be more compact, my next one will. I just wanted to see if my idea would work. I think I can get at least 40 eggs in the next one by adding one more slat and moving everything closer. This one was done by hand the next one will be done on the Bridgeport mill.
Before: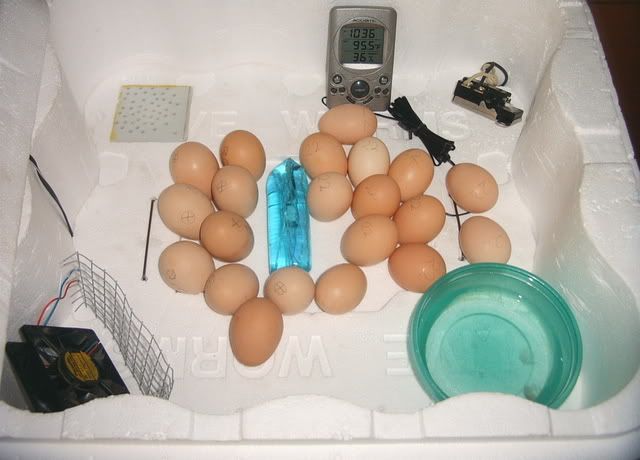 After, the eggs an the left (9) are Black Star. 8 are fertile. The others are RIR's, just set them Friday.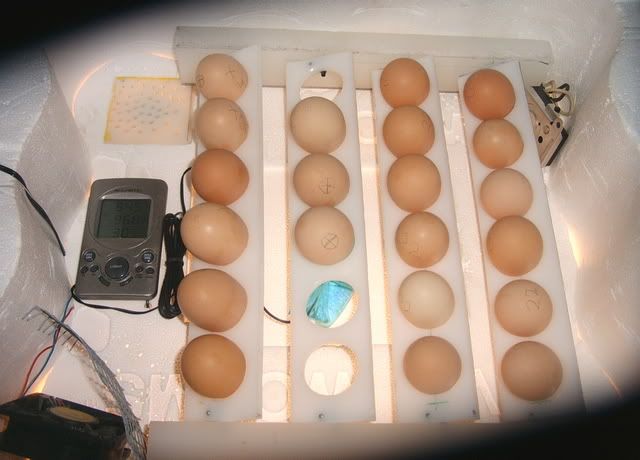 Just need to figure the motor part out.
Edited by redneck - 6/23/07 at 5:51pm