This Classified is Closed
For Sale:
8+ Olandsk Dwarf (NPIP)
Will Ship To: continental United States

8(plus extra) Olandsk Dwarf hatching eggs.
Price includes shipping. Paypal only.
Olandsk Dwarfs have been a fun addition here on the farm.  They're perfect for the chicken enthusiast who seeks the extreme in rarity, beauty, and hardiness but doesn't have a lot of room. These friendly birds are ideally suited for a backyard garden. Dwarfs are relatively calm, quiet and can do well in a safe, free-range environment. 

They hail for Olands, the second largest island in Sweden; a strip of land about 85 miles long and 10 miles wide, anchored near the mainland along the southeast coast. Here, centuries ago, birds described as British garden hens were brought to the island, and from those birds, the Olandsk Dwarf triumphed as a distinct breed. 

Dwarfs are true bantams as they have no larger counterpart. They are cold-hardy and lay a large amount of smallish, white eggs. Their feathers are a wild, eclectic pattern made up of red, black, white, and gray. The roosters have a metallic copper and gold sheen in their hackle feathers that create a dramatic effect. Like most landraces, there is considerable variation within the breed.  Leg color can be white or yellow.
U.S. Pullorum - Typhoid Clean / U.S. AI Clean
NPIP #55-1071

Eggs are carefully packaged and mailed via USPS Priority Mail.  Each egg is individually bubble wrapped so they have the best possible chance for arrival to your door unbroken. We guarantee fresh, fertile eggs, but cannot be responsible for hatch rate due to shipping or incubation variables.  We prefer to ship on Mondays, Tuesdays and Saturdays to ensure timely delivery.
We request all hatching eggs be picked up at your local post office to reduce shipping trauma.  PLEASE supply a phone number if you want your eggs addressed in this manner. 
All eggs are shipped USPS Priority Mail and typically arrive 2 to 3 days after shipping.  Please understand that even though we might address a box "HOLD AT POST OFFICE", it might still be delivered to your door.  This is out of our control.
Paypal is the only method of payment accepted at this time. We would also be happy to send you a paypal invoice.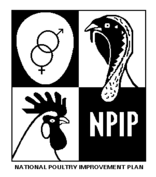 Edited by CupidsDelite - 2/18/16 at 5:59pm
Poetry and Hums aren't things which you get, they're things which get you. And all you can do is to go where they can find you.
--Winnie the Pooh
Poetry and Hums aren't things which you get, they're things which get you. And all you can do is to go where they can find you.
--Winnie the Pooh