LOL I know this coop looks awful. It was originally our goat shed and thus was a temporary set-up for the goats over the winter. The goats now live in the old chicken shed (a huge shed, way too big for our needs and it was horrible to clean but worked out awesome for the goats). This shed is 6x6ft and is insulated well. Obviously this shed will be a tad too small for the birds when the young ones move in and the roof is sketchy at best.  In addition, the shed sits on an unprotected hill out in the elements (most notably SUN). Come next week we should have a new roof on it, and it should be moved under an area of trees to the side of our house. We are also expanding on it, creating another 6x6ft section before the winter comes as well as adding to the height of the actual structure to give us enough headroom for an average sized steel door (with openable window).

These are the before shots..

The shed itself. See the sketchy roof. Hate the sketchy roof. Obviously my roof building skills are lacking (and this was a quick fix for the winter). Yes, those are rocks in the gaps LOL and the sides are covered in hardware cloth.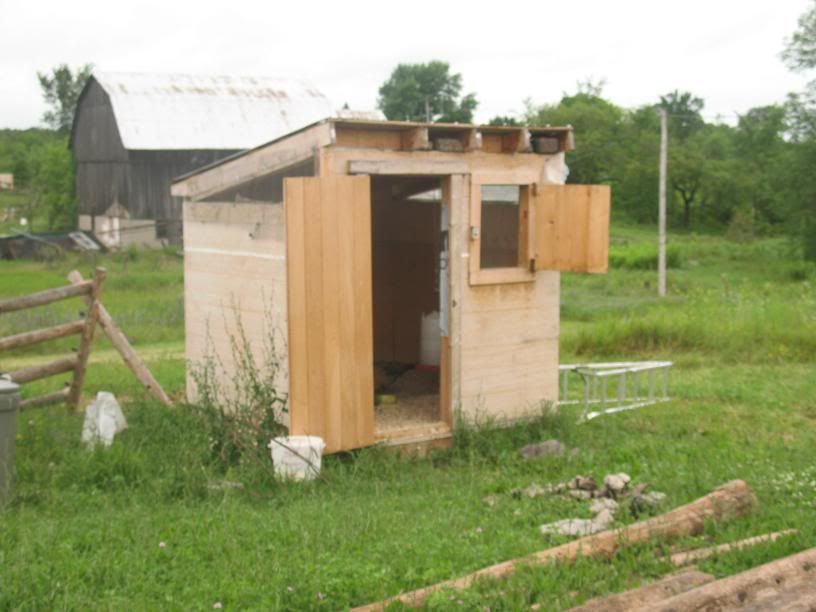 And this is the new roof to go on, we have to take the plywood off before installing but its one gigantic unit that we'll lift onto the shed and secure with those nifty securing brackets you can get a Lowes. This is a small roof compared to some and the building is fairly small so after speaking to a few people I determined it'd be no big deal to use the nifty roof brackets.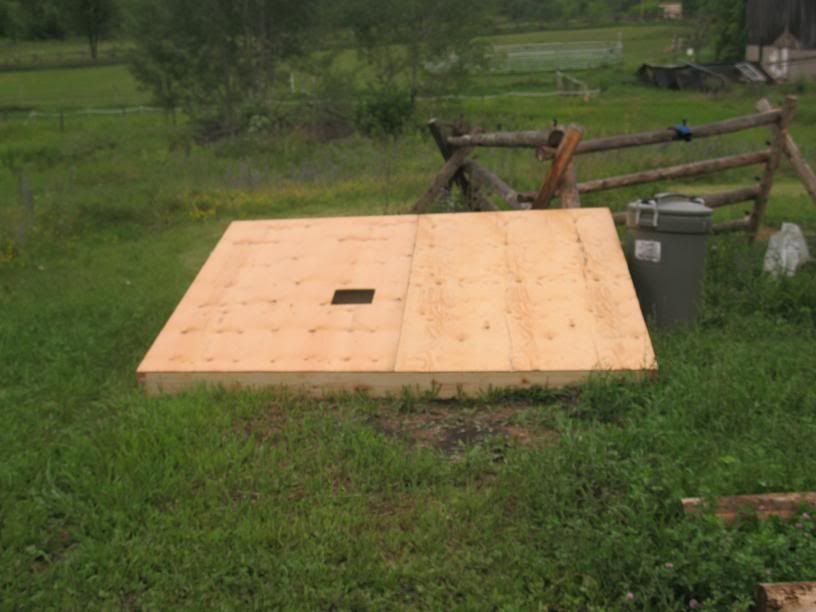 Yes that hole is for a roof vent. I bought, since it was only $28, a clear square roof vent (like the ones on houses). I'm going to put hardware cloth on the roof on the inside so if something gets in through the vent thats about as far as it will be going.



I will be updating this almost daily, tomorrow the new roof meets the old building.
Edited by Chick_a_dee - 7/10/10 at 4:15pm
Lupin Farm [Labradoodles] + A Pretty Little Wilderness
Small Hobby Farm + Miniature Labradoodles
www.lupinfarm.com
Lupin Farm [Labradoodles] + A Pretty Little Wilderness
Small Hobby Farm + Miniature Labradoodles
www.lupinfarm.com