Here's a cute cake- just in time for Easter!
I made this for my daughter's 14th birthday sleepover party this past weekend. The recipe is from the Food Network:
http://www.foodnetwork.com/recipes/food-network-kitchens/peep-cake-recipe/index.html
The directions were easy to follow. My daughter wanted chocolate cake, so I used two chocolate box cake mixes with the addition of some espresso powder for a richer flavor. I also made a batch of mocha filling to put between the cake layers- I even sliced the bowl cakes in half cross-wise to make more layers. More layers= more filling!
The one flaw was the hot pink icing. I put too much food coloring in, and it ended up with a bad aftertaste. The texture of the icing was great, and it was fairly easy to mold the Peep shape with it.. it just wasn't delicious. Thank goodness the cake and the mocha filling was so good- the girls just avoided the pink icing. Oh well. It looked fabulous!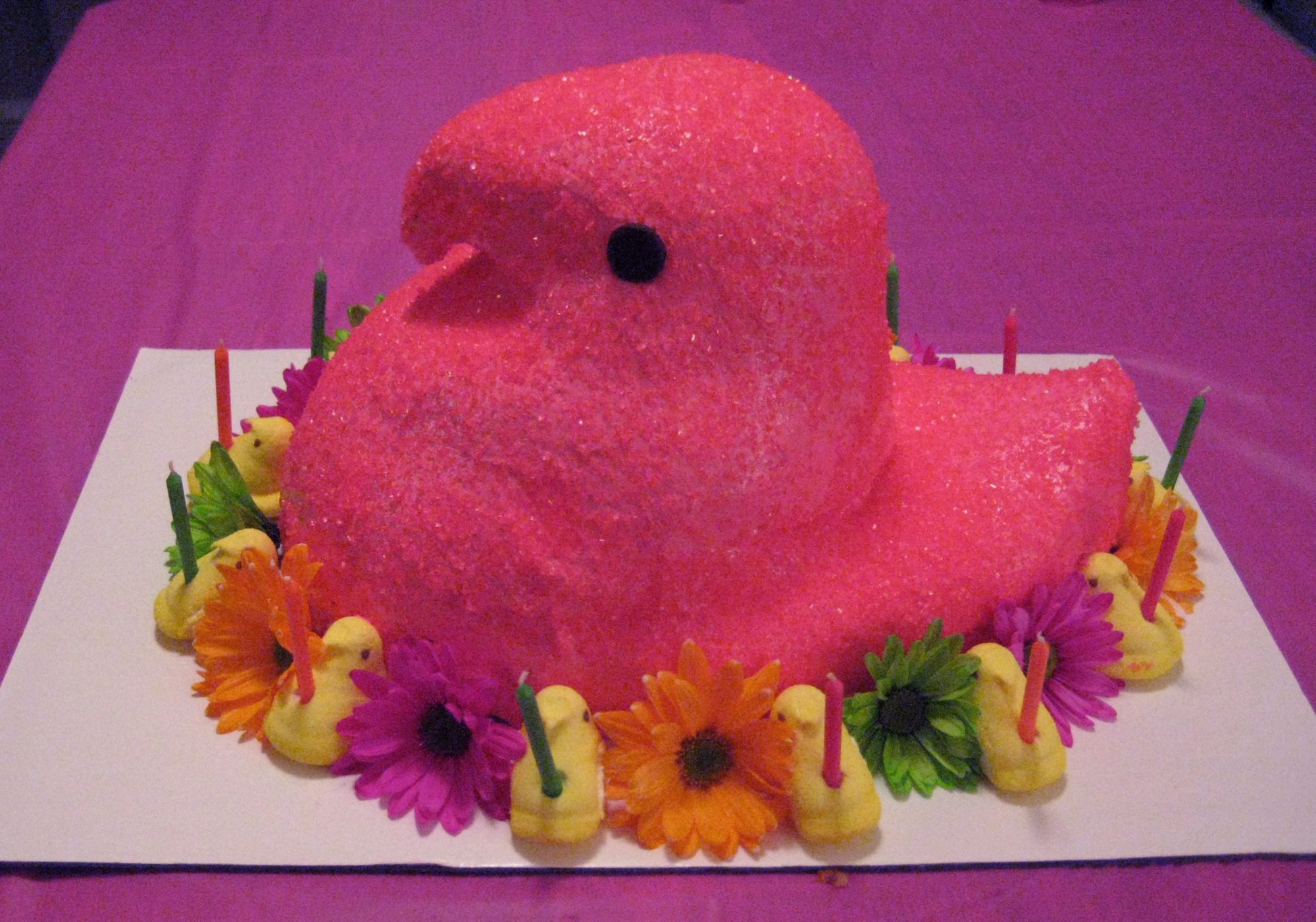 Show your support for Urban Chickens! Check out my hand-screened chicken t-shirts:
Show your support for Urban Chickens! Check out my hand-screened chicken t-shirts: