Quote:
Originally Posted by
Sally Sunshine

    Peeps Art Contest! 
7th Annual Easter Hatch-a-long!
"Eep"–a clever play on Pixar's "Up" Film
The Winner of the Washington Post's 2010 Peeps Diorama Contest
Enter the PEEPS Art Contest by Constructing
a MARSHMALLOWY Peeps masterpiece out of the sugary candy PEEPS!
  The concept is simple, use PEEPS, to create a sculpture, mosaic, diorama,
or other type of visual art.  PEEPS do not have to be the main component of the piece, but they should be the focus.
2 Entries per contestant, 3 images per Entry
A panel of Judges will choose the winner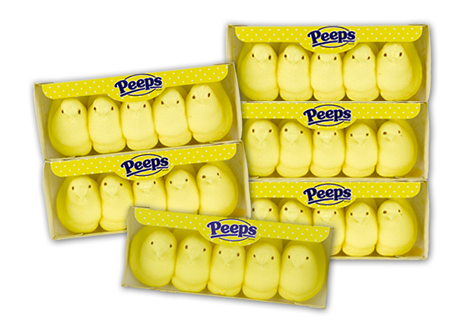 For some PEEPS inspiration, see what others have created:
google search: https://www.google.com/search?q=peeps+art&tbm=isch&tbo=u&source=univ&sa=X&ved=0ahUKEwi_nNDknJTLAhUG7iYKHUD-BKQQsAQIHA&biw=1206&bih=681
Washington, D.C. - http://www.washingtonpost.com/lifestyle/magazine/peeps
Denver, CO - http://www.denverpost.com/food/ci_19957260
Westminster, MD - http://www.flickr.com/photos/carrollartscenter/sets/72157629831829679/
Denver Post's Peeps diorama winner 2010
Please read the RULES below!
1st Place:
$20 Amazon Gift Card courtesy of @chattery41
2nd Place:
MOXY Socks
Chicken Legs Knee-High Fitness Novelty Socks,
courtesy of @Hurley
3rd Place
2 hen saddles
courtesy of @Auroradream26

I am so in!!!!