I've been planning to build a coop for a couple years now and remember seeing the
Wichita Cabin Coop
as well as some others here that inspired my design. I have a small shed in the back yard and figured I'd hang a coop off the side of it.
I laid out cement blocks for the foundation.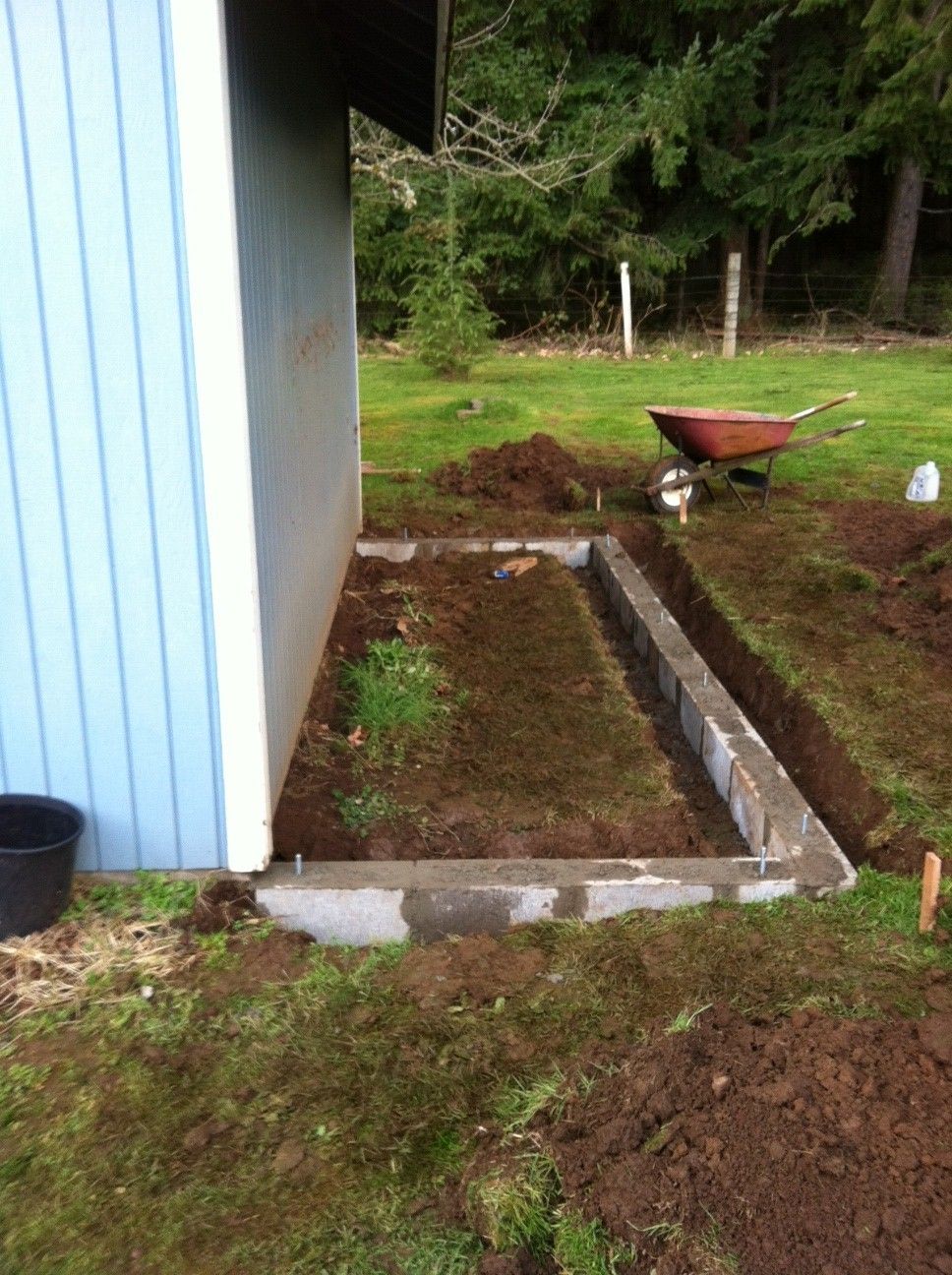 I framed in the hen house on the end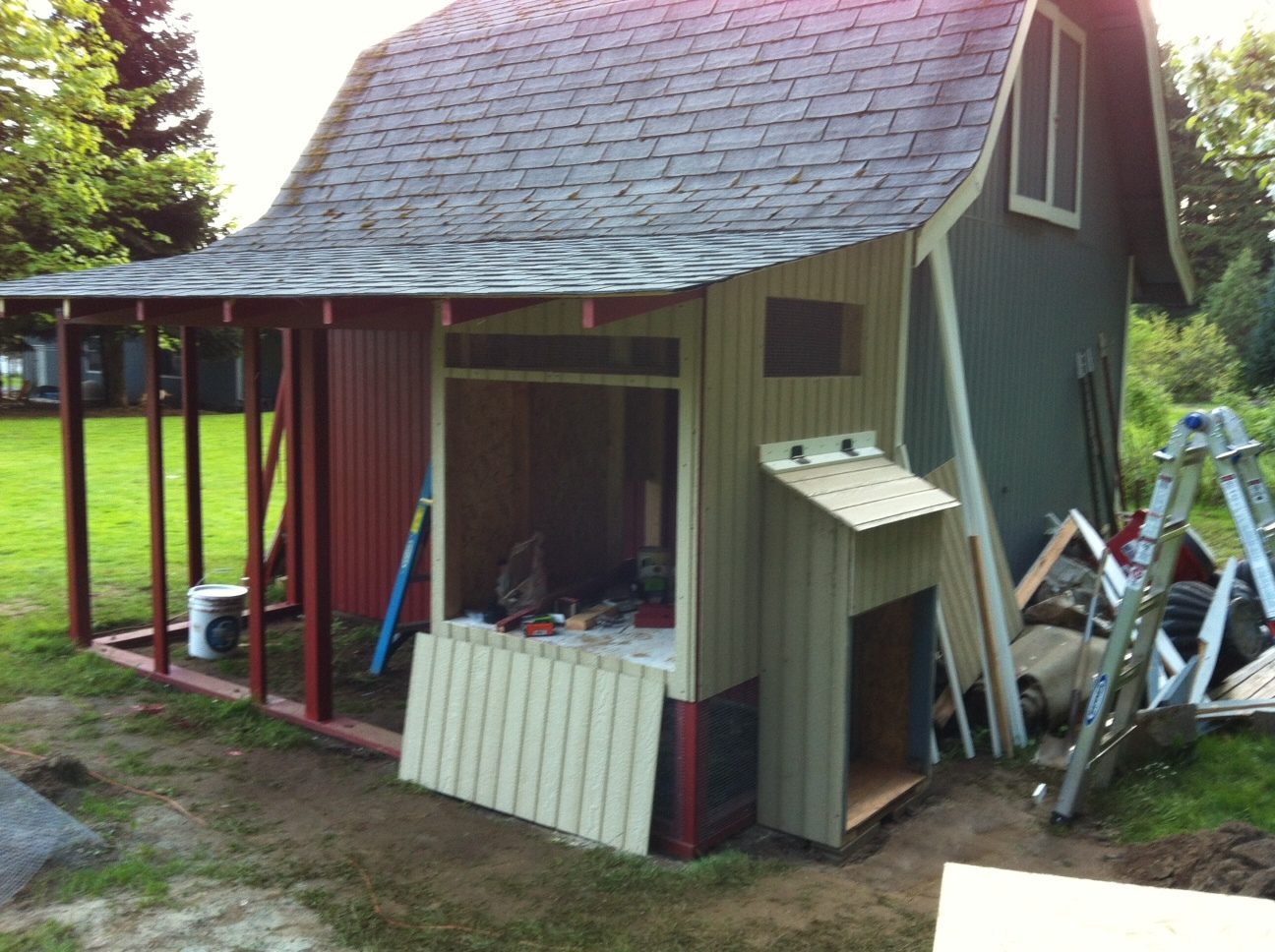 I framed in a small cabinet under the nest boxes. I'm sure it will come in handy for something.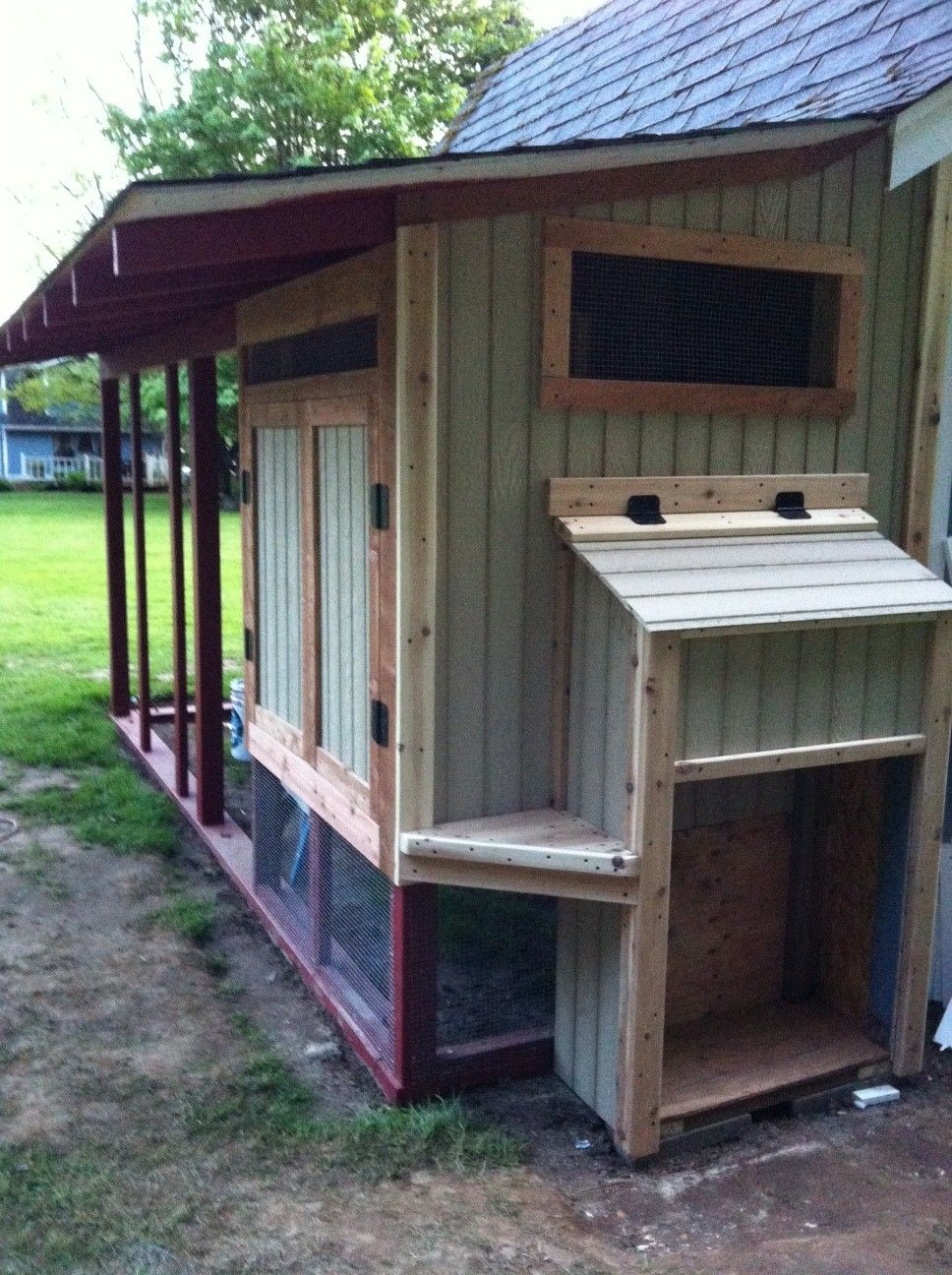 I also added a small shelf next to the nest boxes. Originally I was going to place a water bucket there but ended up running water from a faucet to an automatic bowl. I figure the shelf will come in handy for the egg basket or whatever.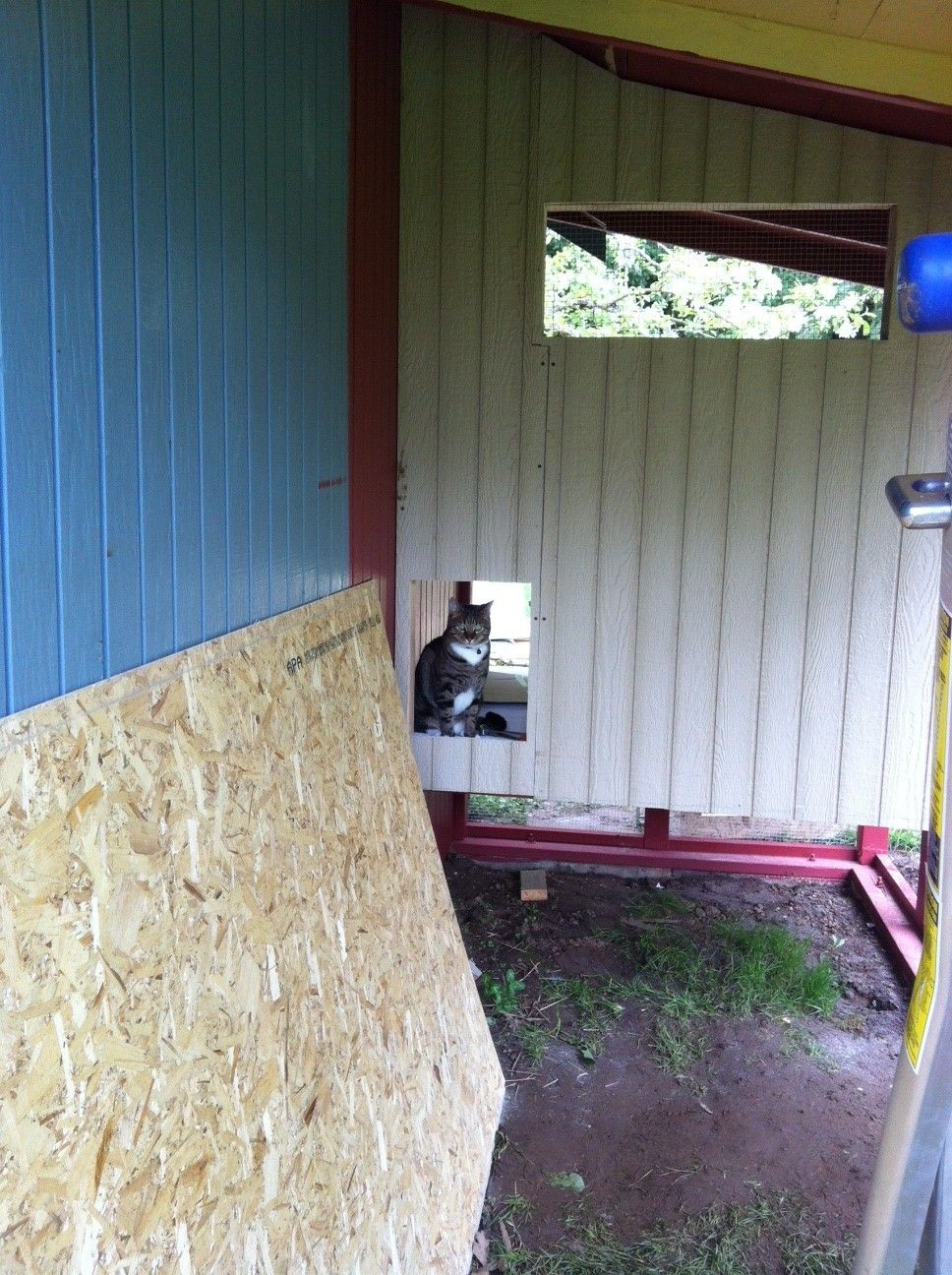 Ripley seems to like it.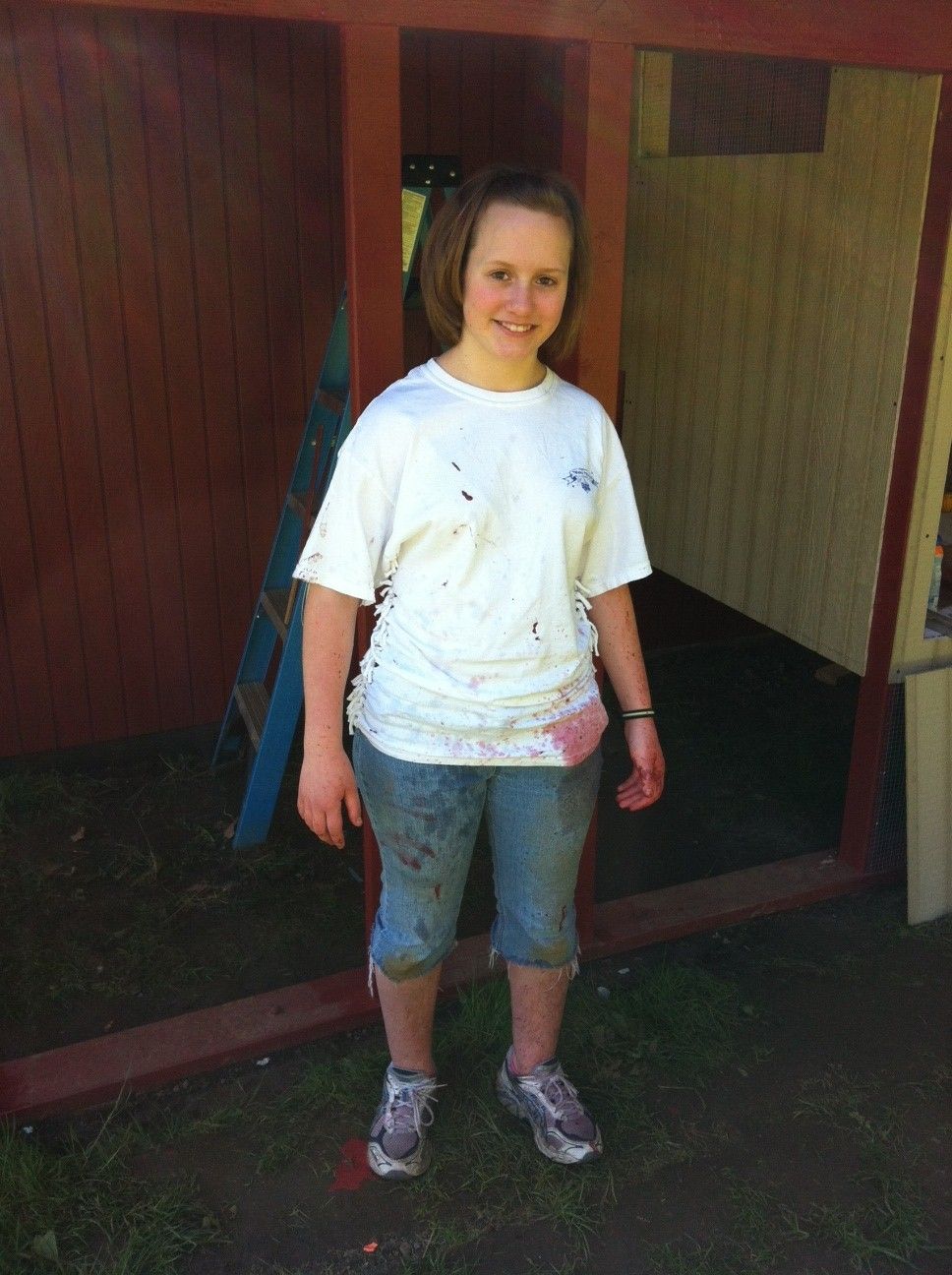 My helper seems to be wearing as much paint as she put on the walls.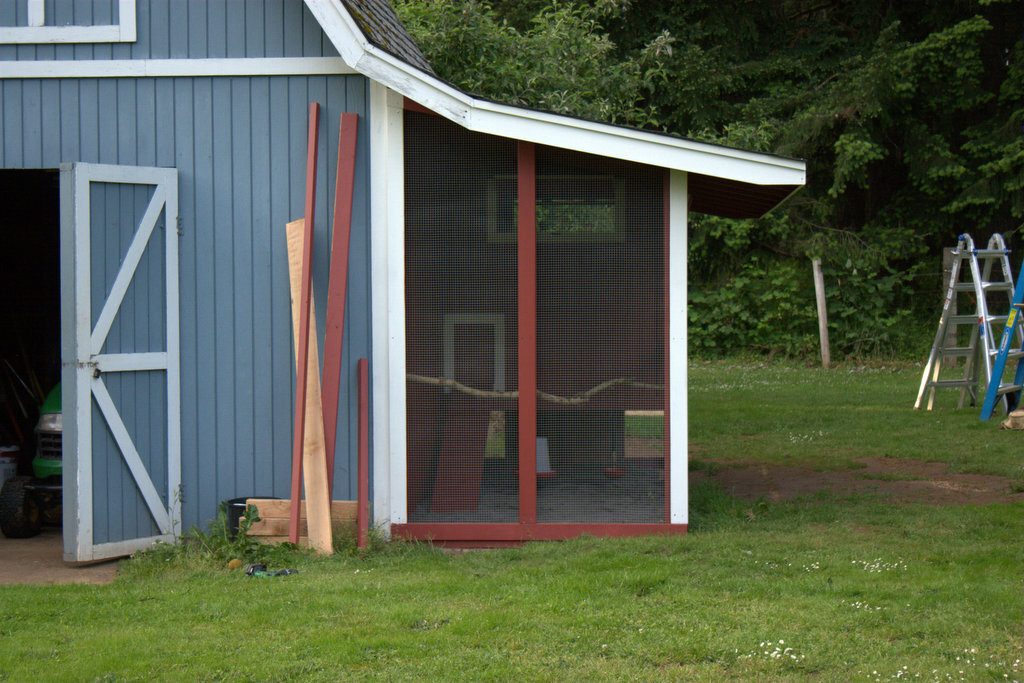 The shed needs to be painted to match now...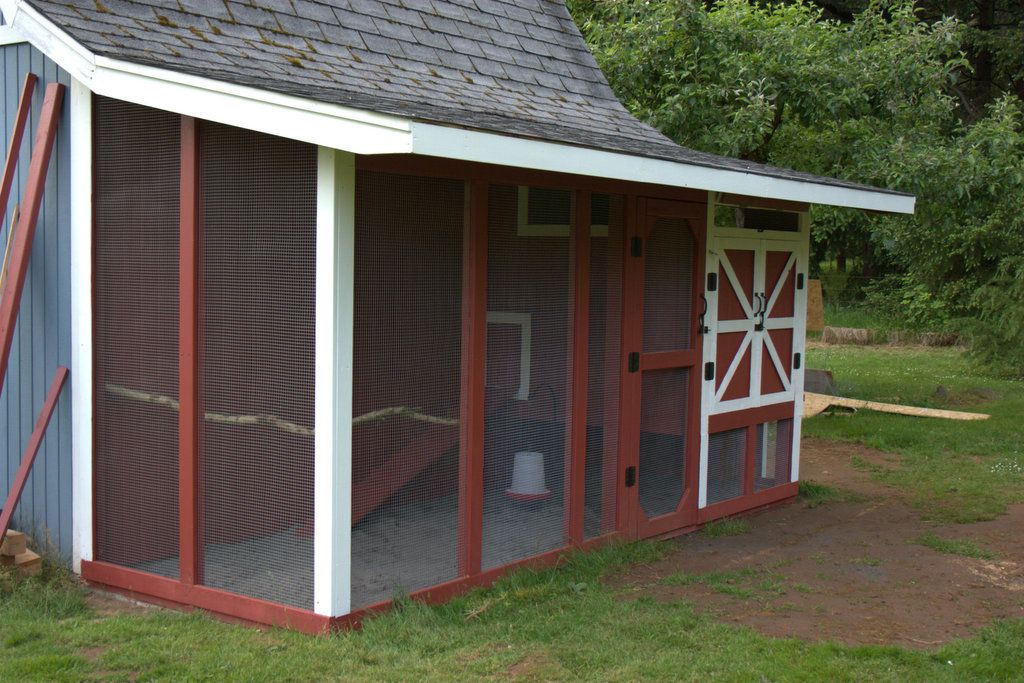 I mirrored the design of the shed doors on the coop doors.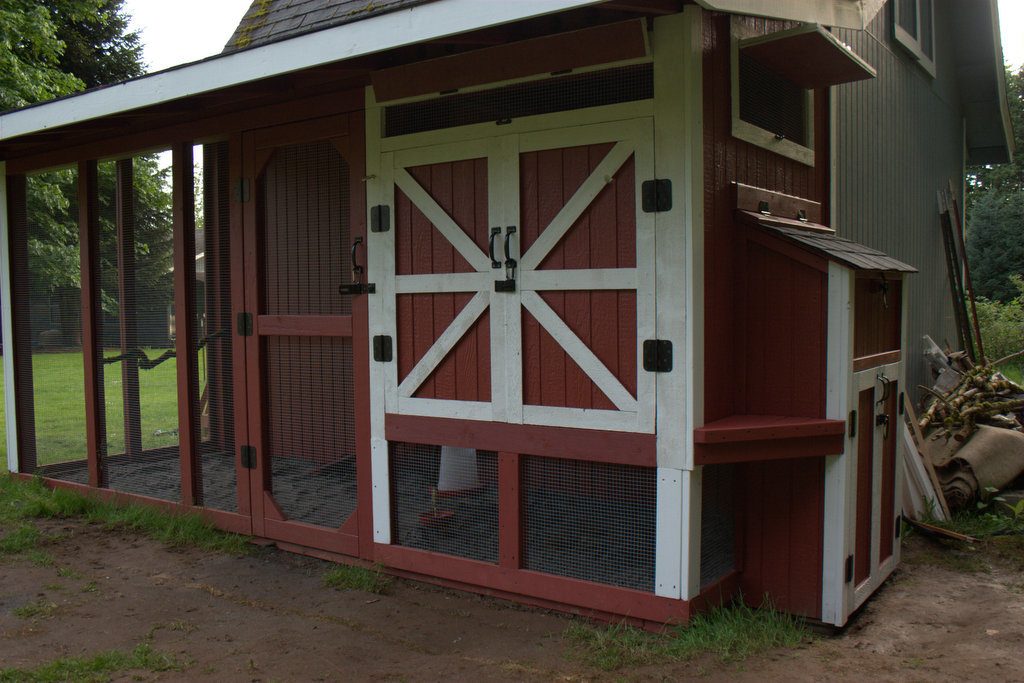 Ventilation windows can be closed up during cold weather.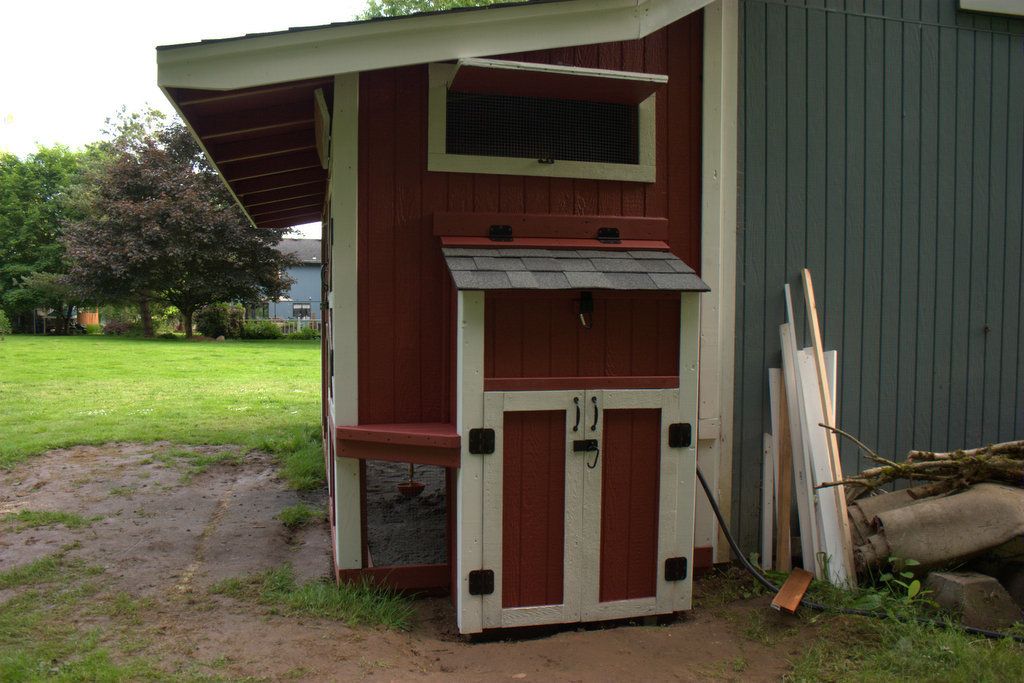 I stole some struts off a deckbox we have to hold up the nestbox lid. Yes, my wife wasn't too happy about this.
Inside...nothing you haven't seen before.
Ring to open the chicken door.
In the open position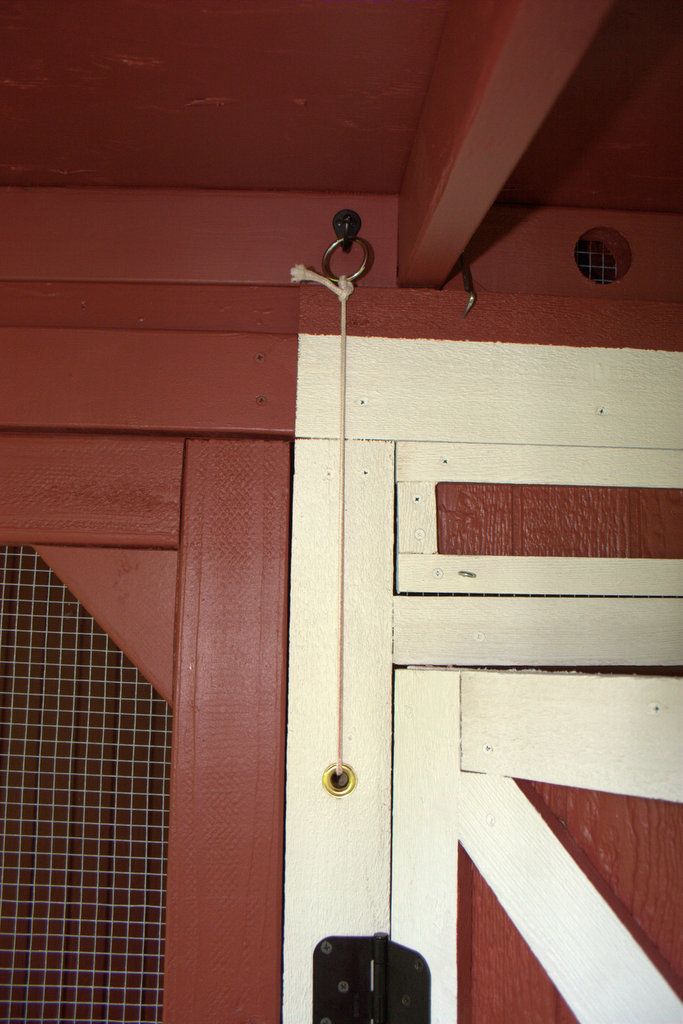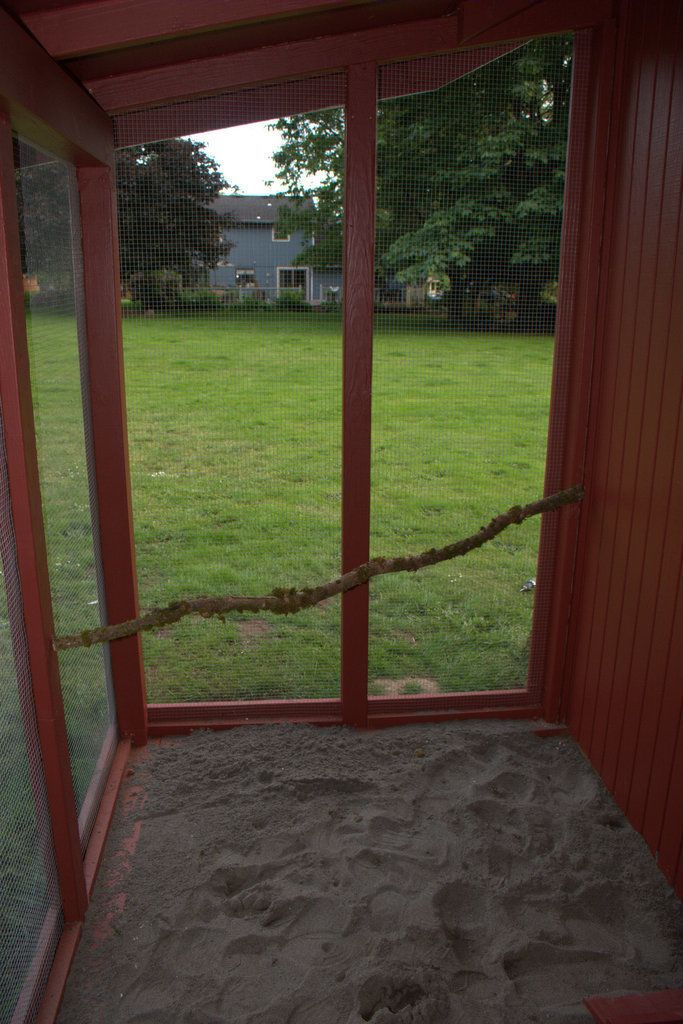 I was going to install chicken nipples but after reading a couple threads here, I decided to go with this automatic bowl.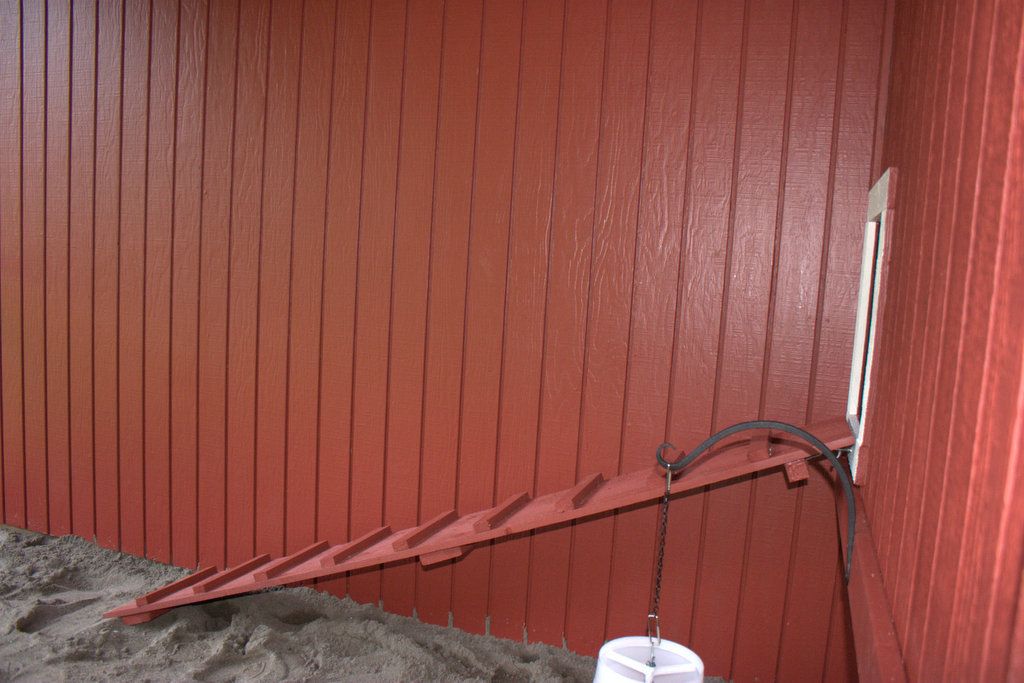 I'm really happy how this turned out and we're looking forward to getting our chickens on Saturday. Many thanks to all who have posted and shared their designs and builds.