Northern Wings

Home Farm
​
I started with crates that I rescued from a local business. First filling in the holes between existing boards and joining two together for a larger coop.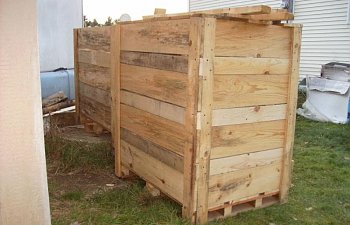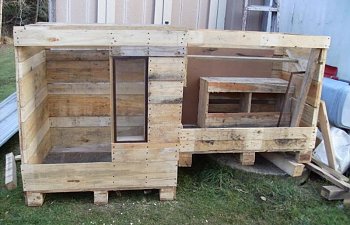 After I had the two crates joined I started to work on the fronts. I added a perch and nest box, then started to fill in the front.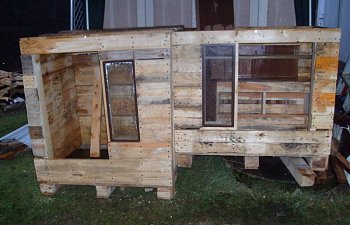 Windows and doors on both side will make it easier to clean. Of course it helps that I had some things lying around waiting to be used in a project like this. The roof was in the process of being added when the snows fell. Luckily, it wasn't as hard to build a Duck house (Coop).
The one Crate Duck House (Coop)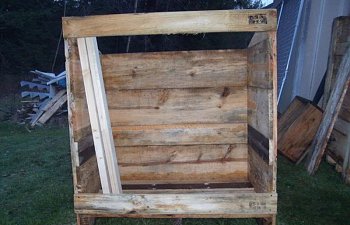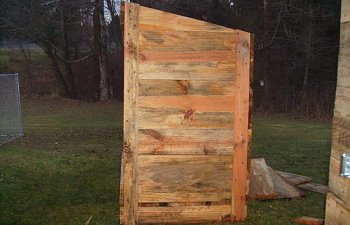 One crate was used to build the duck's housing. It was easier to cut down the back of the crate to create the slope of the roof then to build a sloped roof on top of the square crate.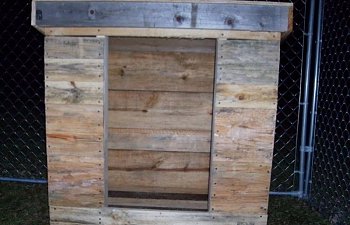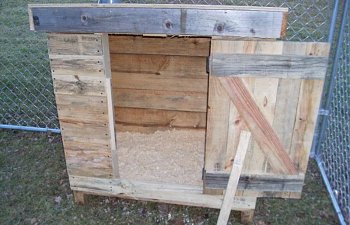 No windows in the duck's house since they only sleep in it. They have the luxury of a run right now, so they can be outside during the day.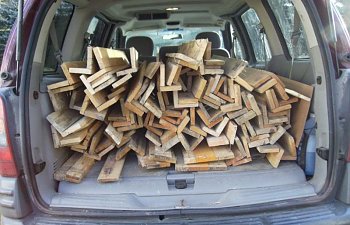 T
his is what you can find for the taking in my area. A little bit of work and you have usable wood that you just have to build into anything you need. Either that or it gets burned up....outside of the factory.
​