I finally talked my wife into letting me get some chickens to raise for our family. But with no place to house them, I was in desperate need of a chicken coop. So our adventure begins with putting together something for them to live in.....
I started with two 6', 5"x6" treated timbers for the skids underneath my chicken coop. This will enable me to pull it around our property if need be. I then used 2"x6" treated lumber for the floor joists. This may be a little overkill, but I wanted to make sure that the floor was good and strong. I then used 3/4" CDX plywood for the floor. I made sure that I screwed everything together instead of nailing, just incase anything ever has to be changed.
Here is a picture showing my 5"x6" skids and the floor joists......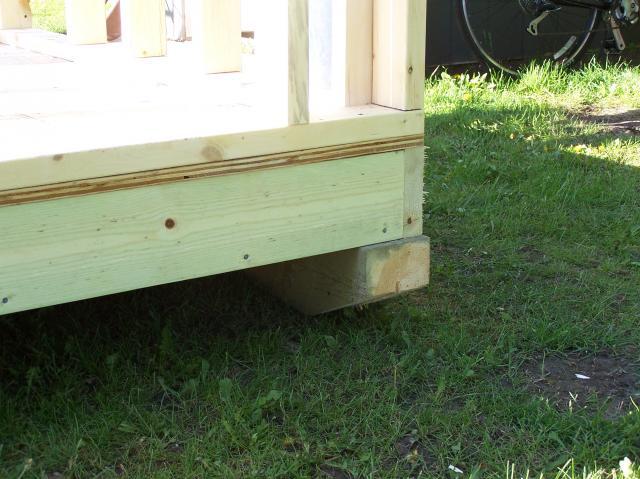 Then I started putting the walls up. These consisted of 2"x4" lumber, sheeted with 1/2" AC Southern Pine plywood. The coop measures 6' by 6' and is 7' tall in the front and 6' tall in the back.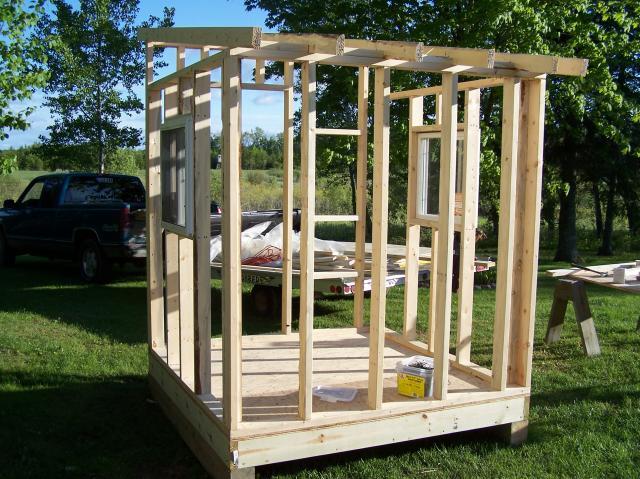 Next came the window installation. I was hoping to find some old barn windows to use on my chicken coop, but was unable to find any. So I went to the local Home Depot store and purchased the cheapest widows that they had. They are 2' by 2', and set me back about $32 a piece. I installed 1 window on each side of the coop, and the front widow will be hardware cloth with a plywood cover to put over it at night.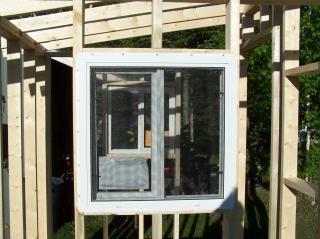 As luck would have it, I can't find my pictures that I took of the sheeting, and roofing. But I will explain what I used for materials. For the roof, I used 7/16" oriented strand board, covered with tarpaper, and some shingles that I got at the local lumber yard for $5 a bundle. It took exactly 2 bundles to do cover the roof. I also used steel roof edge around the edge of the roof, just to make it look a little nicer. For the soffits and facia, I used 1"x6" pine boards. And for the door, I used the piece of plywood that I cut out for it along with 1"x4" boards to make it nice and sturdy. It was a perfect fit, until I painted the coop and then had to do some sanding...hahaha
So here is the finished product.....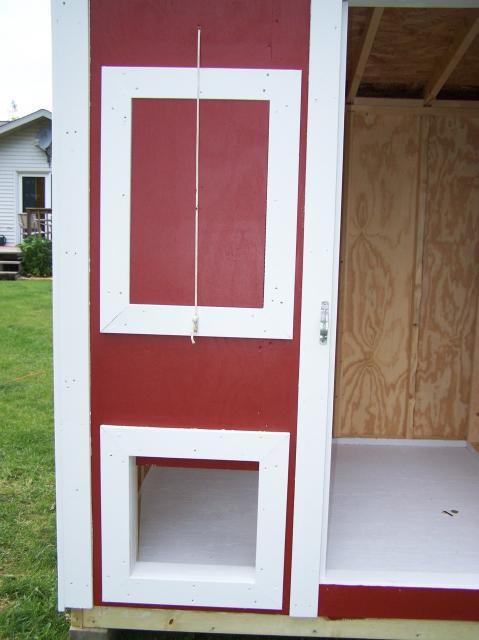 For a chicken door, I made a 16" x 16" opening, and used a piece of plywood for the door, which I have on a rope and pully system used to open it...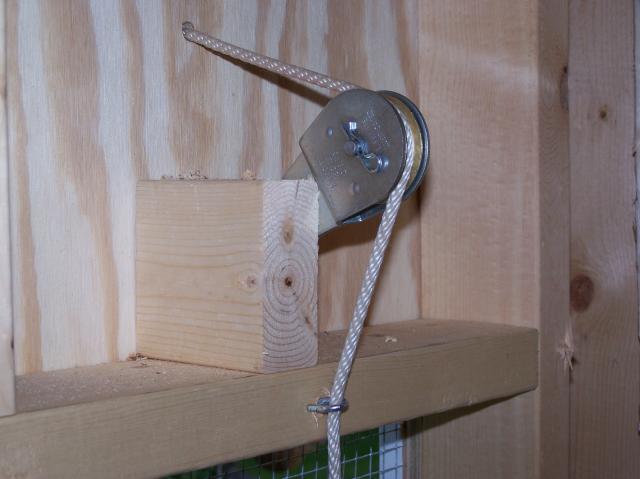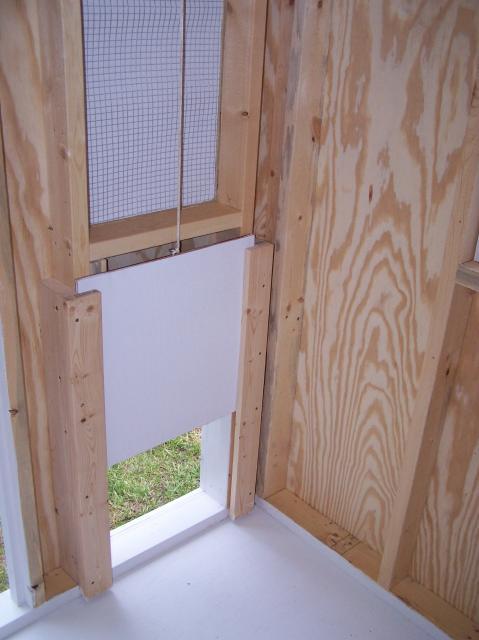 Now I just needed to add the chicks......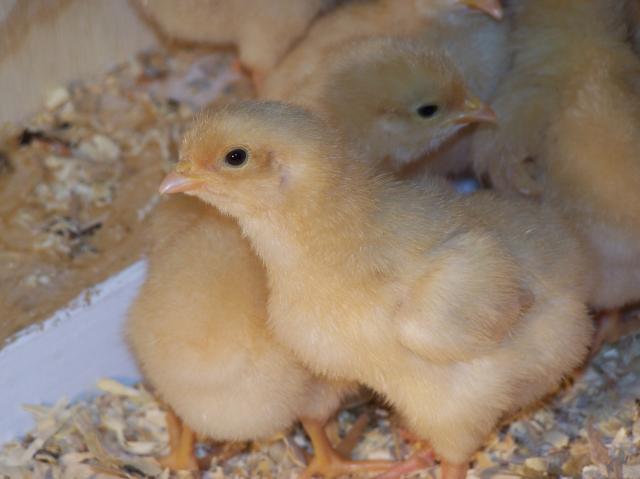 25 little Buff Orpington chicks!!!
Then I made a fenced in chicken run for them, that measures 20 feet by 12 feet with a 4 foot high fence.
Chicks are doing great in their new home, and are growing like weeds!!!