The Taj-Ma-Coop
The plans started out as a 10x12 shed with a conventional roof. Then I found a link to a 10x12 chicken coop (
https://ag.tennessee.edu/BESS/Extension/ExtPubs/Plans/6248.pdf
), but I didn't like the height, the roofline, and the side walls.
The Rough Design
- I decided to mix it up a bit and ended up with this rough design: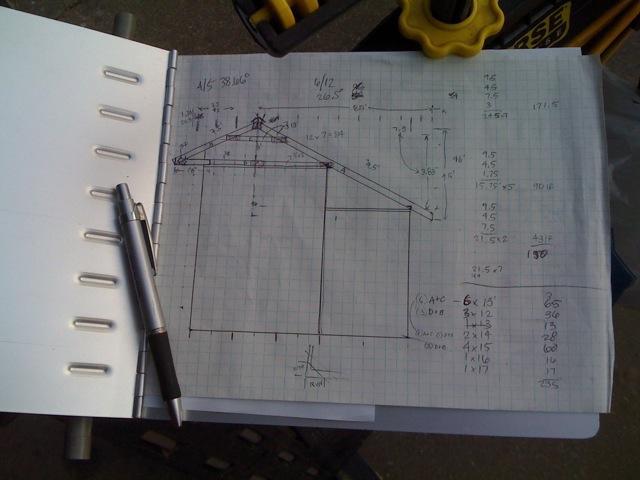 I used Google Sketch-Up to help figure out the truss design: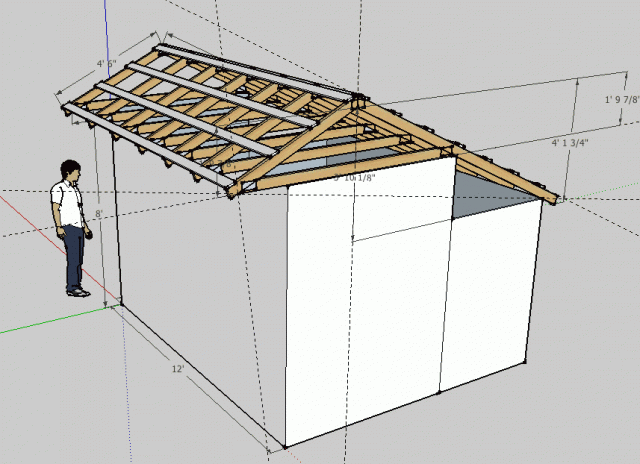 Here is how it is coming together...
The Frame
- Doubled 2x6 rim joists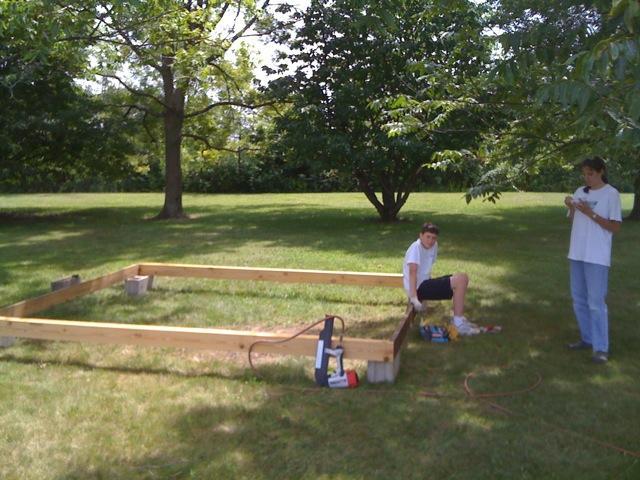 The Joists
- 2x6 with doubled center span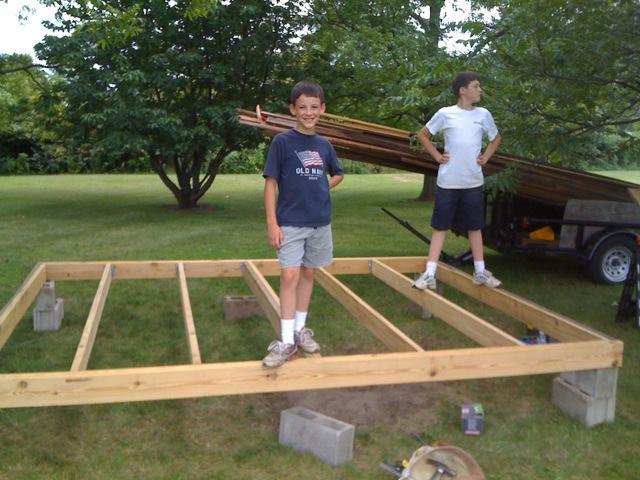 The Floor
- true 1x4 lumber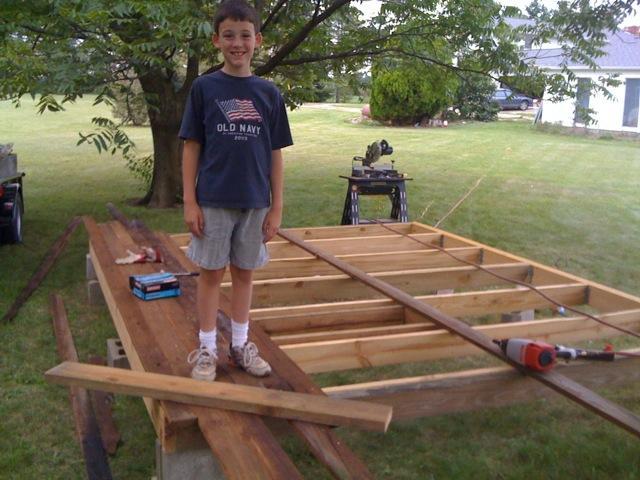 The Floor & Ramp Opening
- I decided to drop the ramp down to the space under the coop for Winter shelter.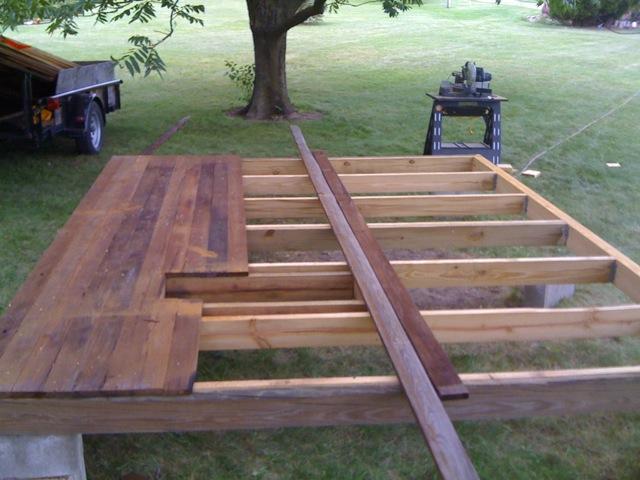 Framing
- the front wall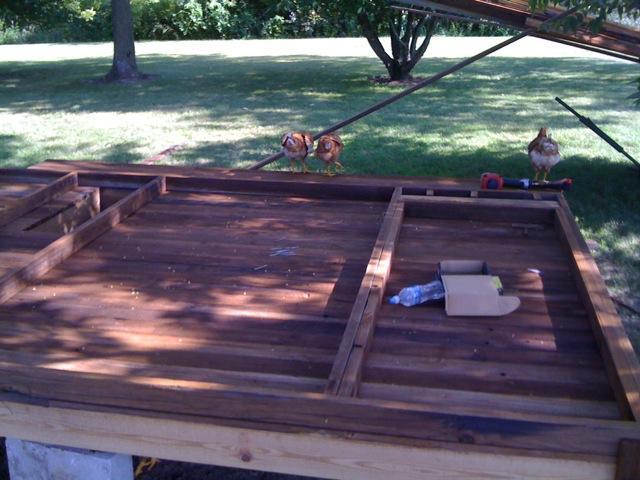 The Helpers
- Ever-present, the Chickens, inspecting every phase of construction
The Walls
- 3 of the 4 exterior walls up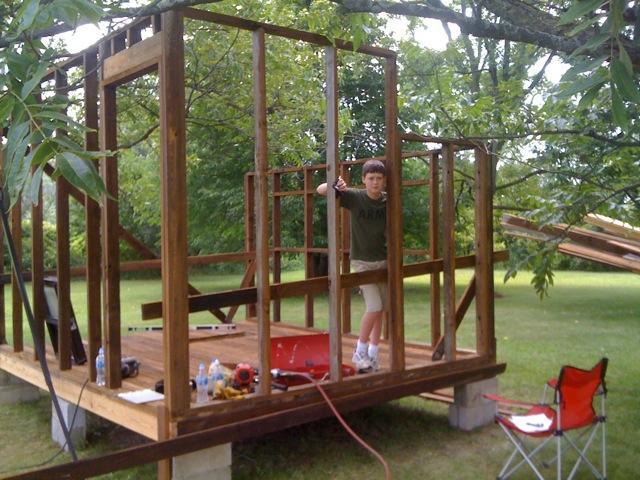 The Truss Jig
- Assembling the trusses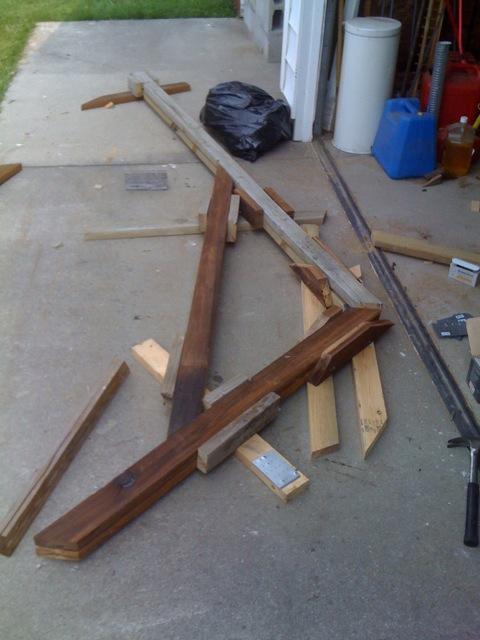 One Truss Up
- Not in place, but balanced on the front and back walls.
95% Framing Completion
- The purlins not yet installed, all major structural components are complete.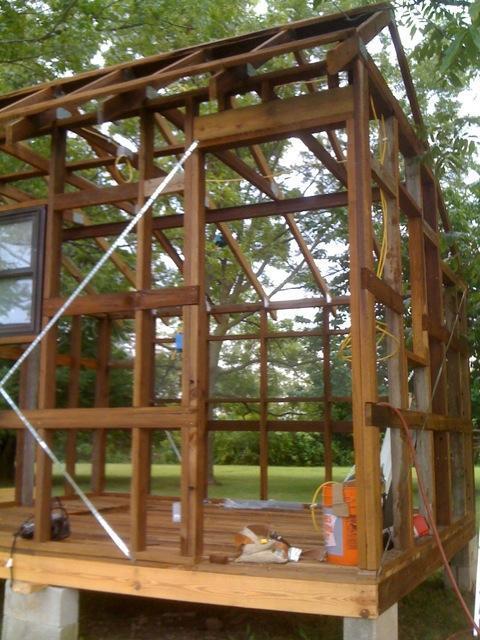 The Skids
- For mobility and tax purposes, the structure is mobile. I decided on three skids. True 4x6, center-cut telephone pole lumber.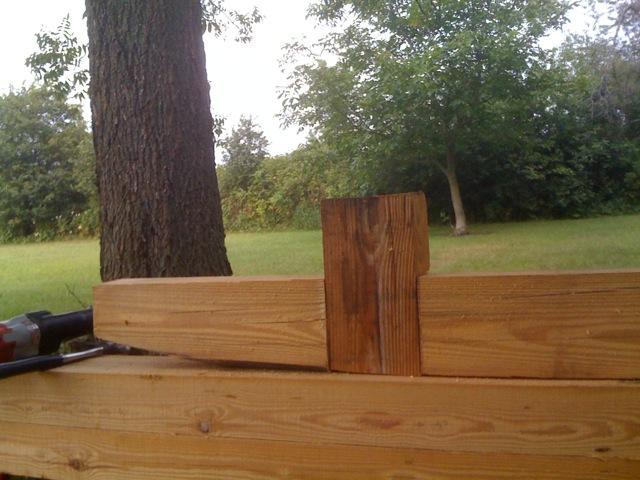 Resting on the Skids
- Luckily my 3 ton floor jack can move the building on and off the blocks easily.
The Skid Bolt-Up
- The rim joists carry most of the load, resting directly on the skids.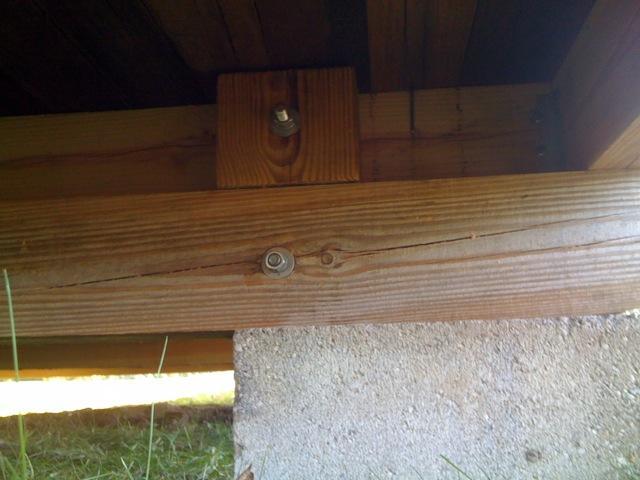 The Interior Roof
- Purlins in place. You can also see the 4 inch I-beam that spans the structure to eliminate the need for vertical truss supports.
The Wrapped Body
- I decided to use house wrap (guess the source), to help control drafts. We do get some wind in the Winter.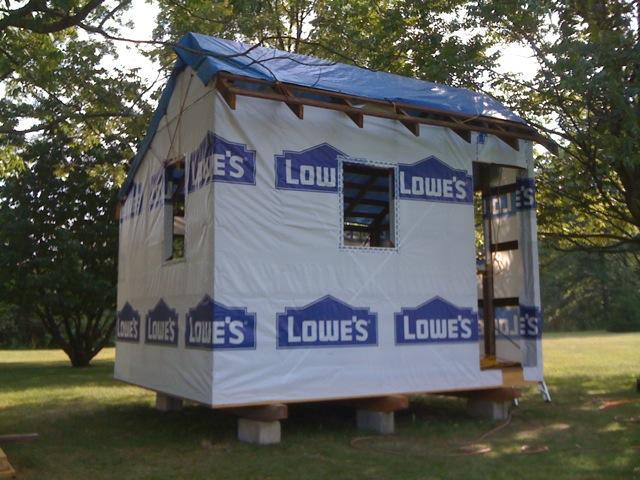 Looking in the Front Door
- The back 8 x 2 foot screened windows can be seen. There will be a hinged door on the outside, for controlling ventilation. In the Winter I will have foam/plywood inserts for the inside.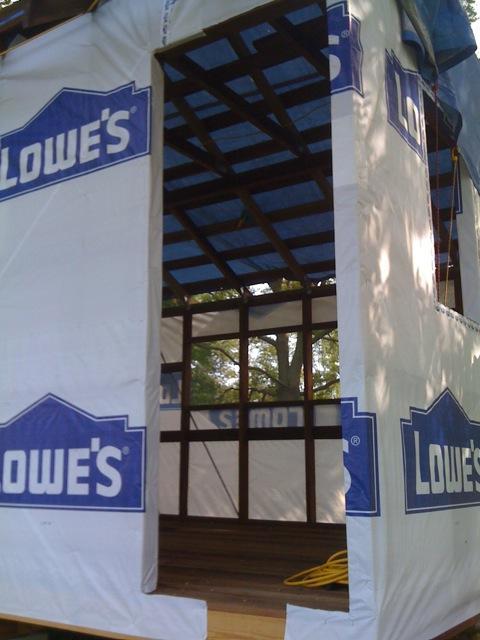 Next steps & Photos:
1. Siding (board and batten)
2. Roof
3. Interior walls: Insulation and plywood paneling
4. Gutters and water collection system for semi-auto watering
5. Nest boxes, roosts, interior partition walls