Building the Layers Coop:
I didn't get photos of the framing, but here we go from there:
Size is 12' x 16'. Door is 4' x 8'. Windows recycled (3).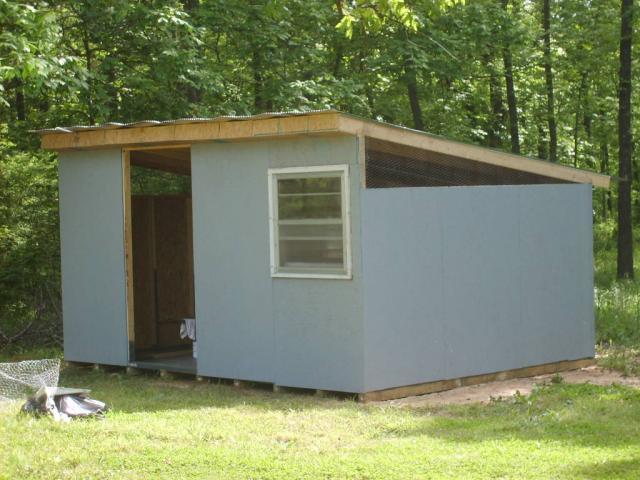 I painted inside and out with Valspar brand (oil glossy) porch paint.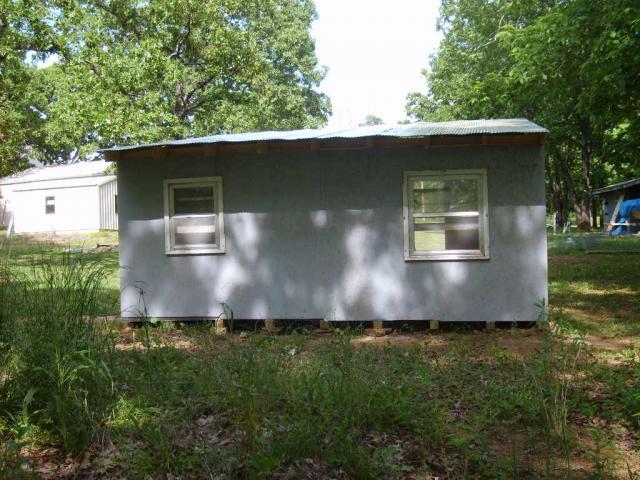 ...
Here are more recent pictures. Still lots to do. The roof
is going to be bent down on front, and then a large wide cap over it.
Need hardware cloth on the top side ends, the chicken wire will not be
enough, then some type of covering for rain. See the make shift (temporary)
yard for play. I love the dutch door. Gotta get the run in!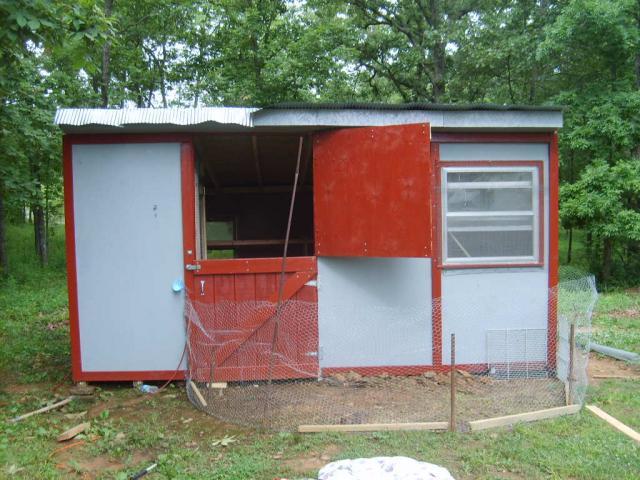 I covered the windows with hardware cloth.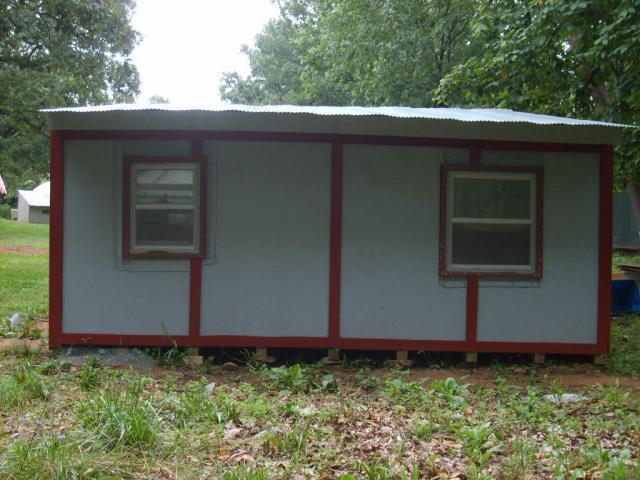 Here is the inside. No nests or droppings board done yet. I used hardboard
on the walls. I don't know if this is a good idea yet. A small 4' x 4' storage area.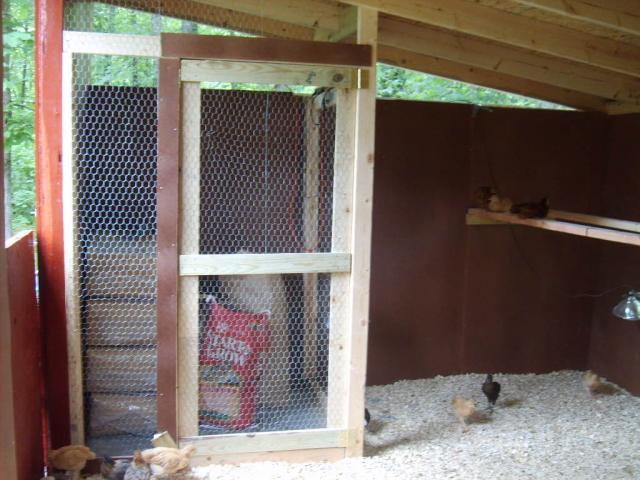 Here are my "rustic" nests, made from lumber leftovers. They should look better painted!
I made this droppings board out of OSB covered with leftover linoleum remnant I had. I hope it is wide enough (33" for 2 side by side roosts that are 16" apart).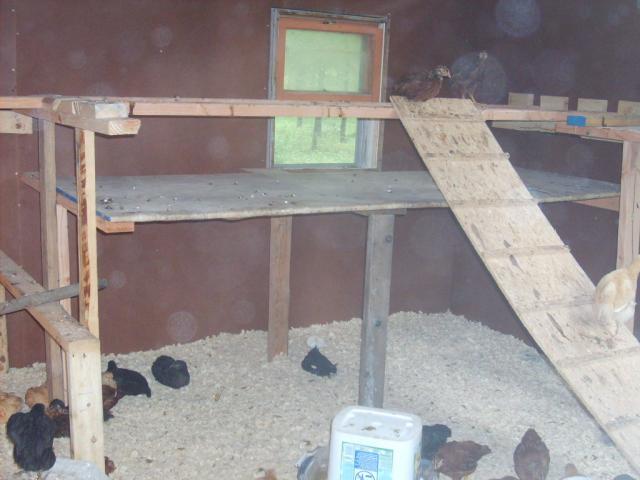 ... I am now finished (except for a couple pop doors). The run
is done, too
(except for the covering). Plan to cover with aviary netting??
The run is approx. 40 ft x 40 ft, done with 48" hardware cloth on the bottom, with 1/2 underground, and 2x4 welded wire 6 ft fencing. Then, I added large (2") gravel around the edges.
I don't think ANYTHING can dig through all that!
-----------------------------------------------------------
The ventilation (triangular end area) has been covered in 1/4 inch hardware cloth.
Updates.... Hinged ventilation covers & pop door done. I do have a tarp up there as well, and will use it for rain I think. Still need to paint more.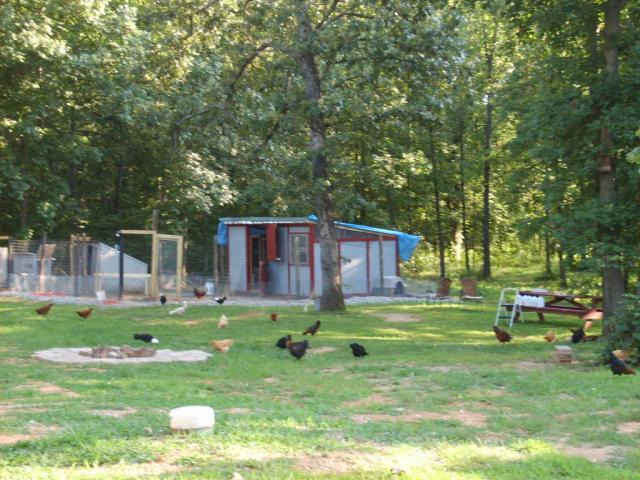 I painted the nests ..... look at all that dust! ...whew ...
Droppings board covered in vinyl is so nice. Moveable roosts.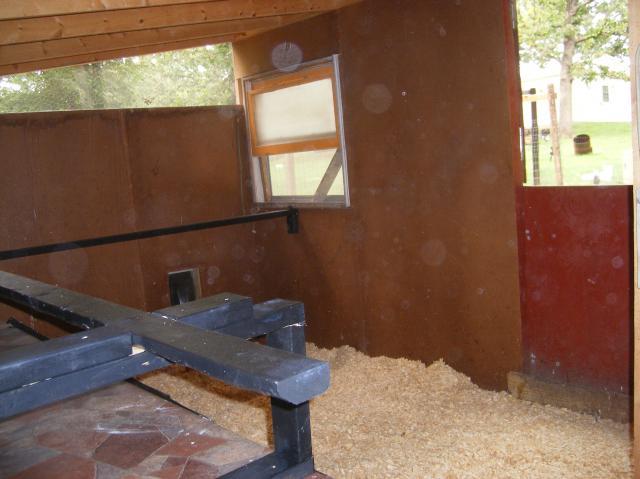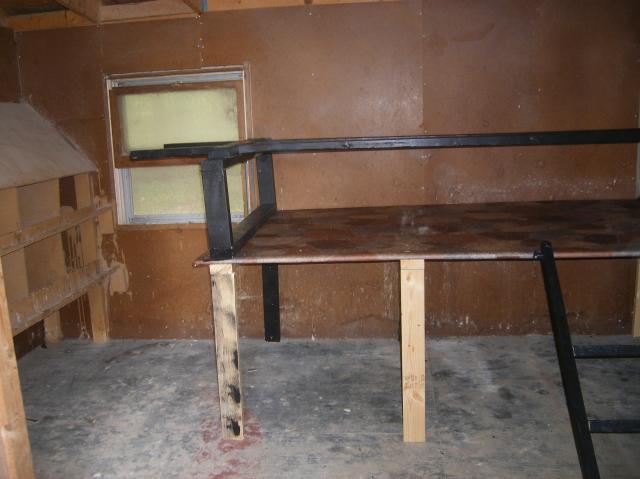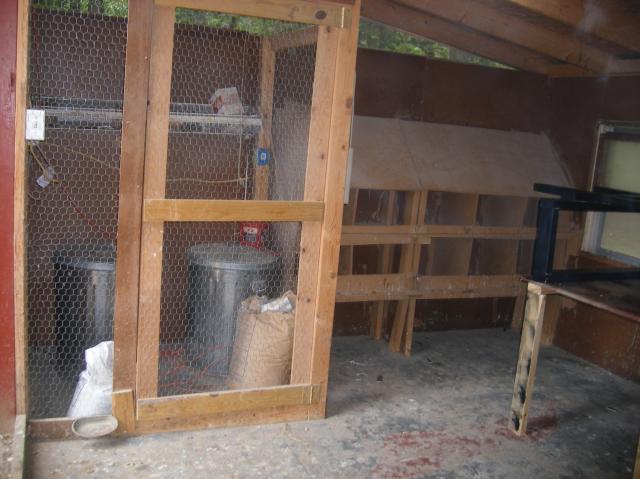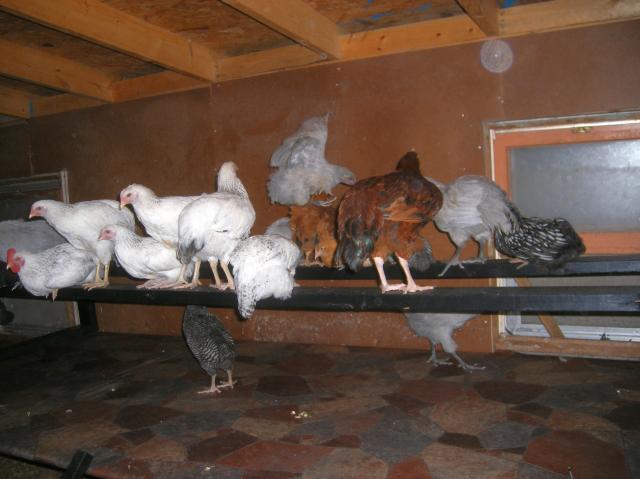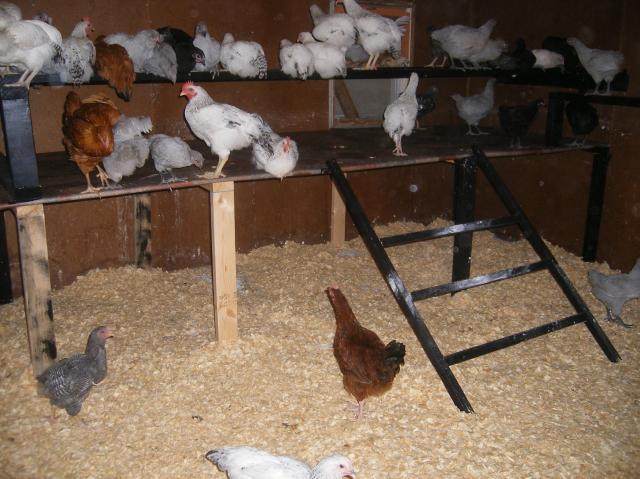 Got some painting done ....